Use BHT To Pay For Services. Airdrop For BHT stakers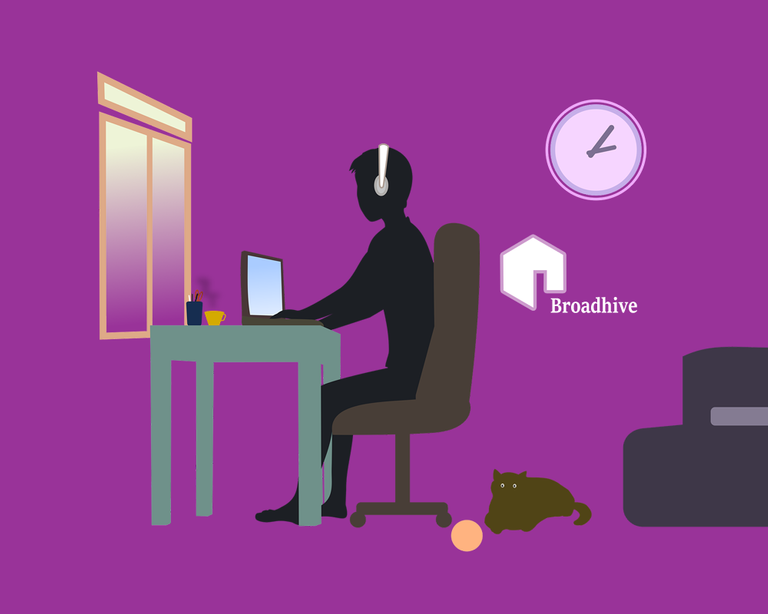 Hello, great people of the hive/broadhive community. We have been thinking of creating more use for the BHT token. A content was published a few days ago by @anadolu, he made some good suggestions on how the community can be better.
There are many similar communities like BHT on the hive blockchain and most have a similar algorithm, simply distributing tokens for posting with different purposes.
We have a specific purpose for the broadhive community but we are taking the time to see an influx of content and value before we strictly bend the users to the terms that truly give the community its purpose.
We are working to get more able hands locally to support this community. We have been writing to a community that we know their collaboration will be for the good of the project and they are still reviewing it.
In other to have more use for the BHT, we will use an initiative called workminizone. This is a simple website, that will allow people to use BHT to pay for mini writing and coding services at a very cheap rate.
The app will be mini and with limited features at the start but it will work perfectly to deliver services with other third parties help. The aim is to create more uses for BHT and to grow the community. This website will allow us to get some tokens back use them as a buyback mechanism for the BHT tokens. A comprehensive guide on how the website will work will be published in the next few days.
The website will also be available in the next few days(10days maximum).
Airdrop (5% to 15%)
During the beginning of the community, we engaged in giving out some tokens to PAL and LEO stakers. It is in the plan and the offline technical documentation that some tokens will also be airdropped to the BHT stakers.
There will be rounds for the airdrop but they are based on some terms and conditions. We will be airdropping to people that have a minimum of 1,000 BHT in their wallet, and the airdrop will come in form of a stake.
Airdrop distribution
| BHT Staked | Airdrop |
| --- | --- |
| 1,000 - 5,000 | 5% |
| 5,001 - 15,000 | 7% |
| 15,001 - 30,000 | 10% |
| 30,001 - 50,000 | 12% |
| 50,001 - Upward | 15% |
We will take the snapshot on the 24th of July 2021, 6 AM UTC and the distribution will start immediately.
We are working to make the community better and your corporation will be a huge plus.
Thank you!
---
---