Hello everyone,
I hope you are all doing fine! I just returned from my summer vacation where me and my boyfriend @knowhow92 visited the beautiful island Ithaca, at Greece. We did free camping vacation at "Limenia" beach but we visited almost all beaches of the island.
---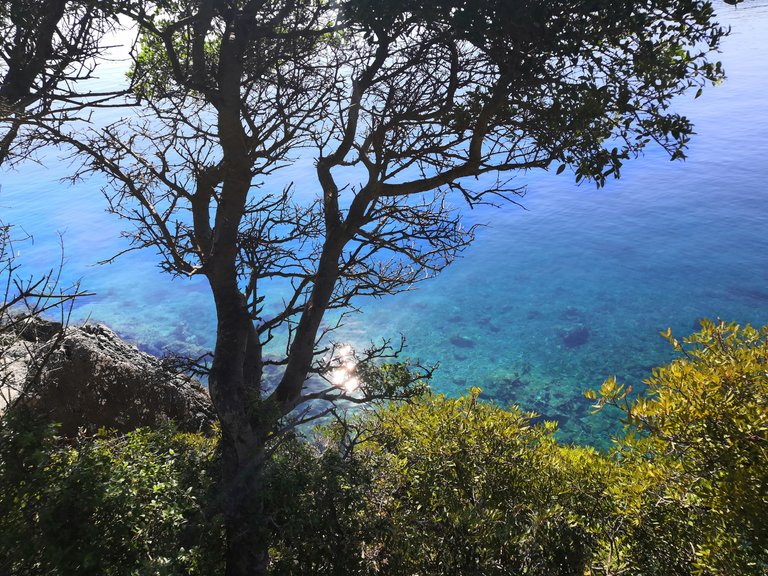 This is the beach where we set up our tent which have amazing colors.
---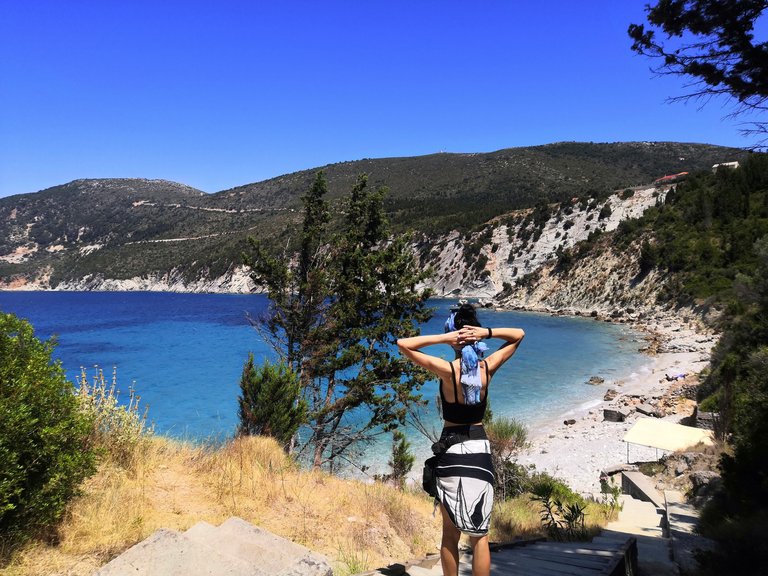 This beach is called "Afales" and is one of my favorite. I loved the cyan color of the sea and also I loved the part that every beach was virgin and unorganized.
---
Pinmapple location:
[//]:# (!pinmapple 38.467112 lat 20.642520 long d3scr)
---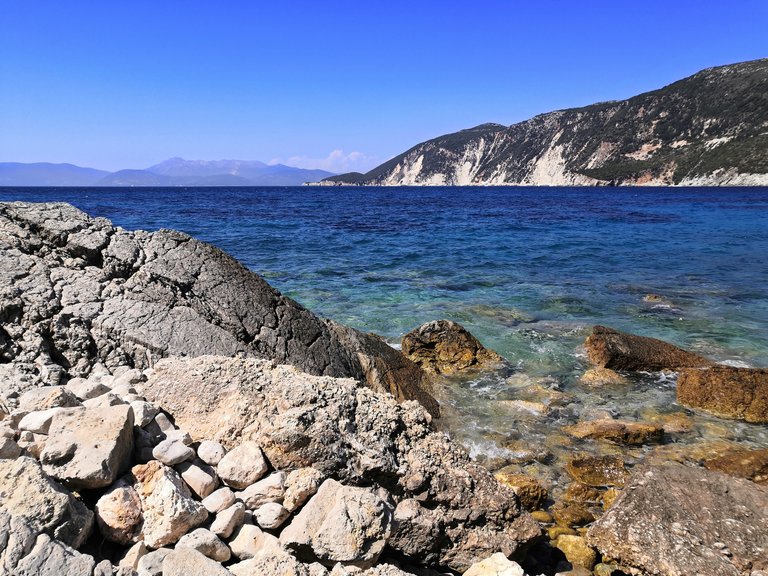 The beach is mostly rocky but it has many spots you can lay.
---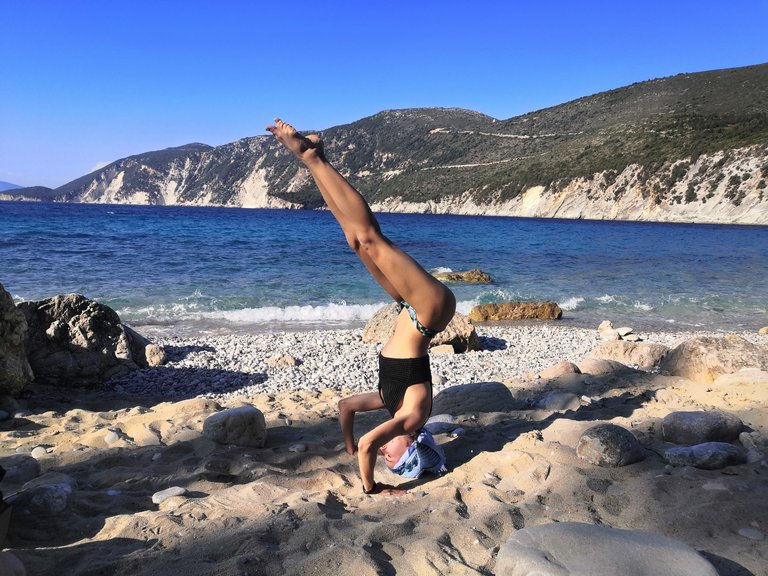 I also found some space to do some yoga, it was so peaceful and inspiring!
---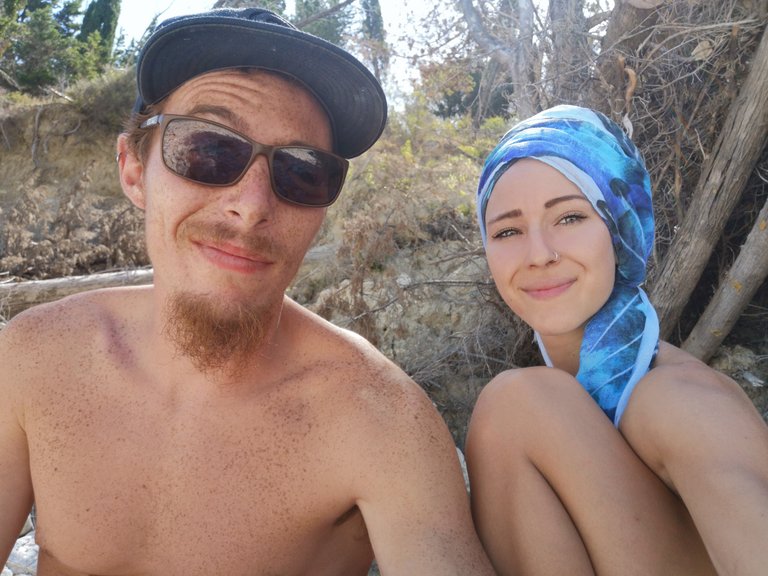 We had a great time and we will arrange some more vacation for sure until September!
That's all from me guys, I hope you enjoyed my post!
I will do another post the next day to show you some more amazing beaches of Ithaca that we discovered!
Illusivelf