Hey guys,
I hope you are all doing great! I woke up this morning with some sweet memories from summer and one of my favorite destinations "Konitsa" village, GR. I usually visit every year especially summer, cause it is my boyfriend's @knowhow92 birthplace.
---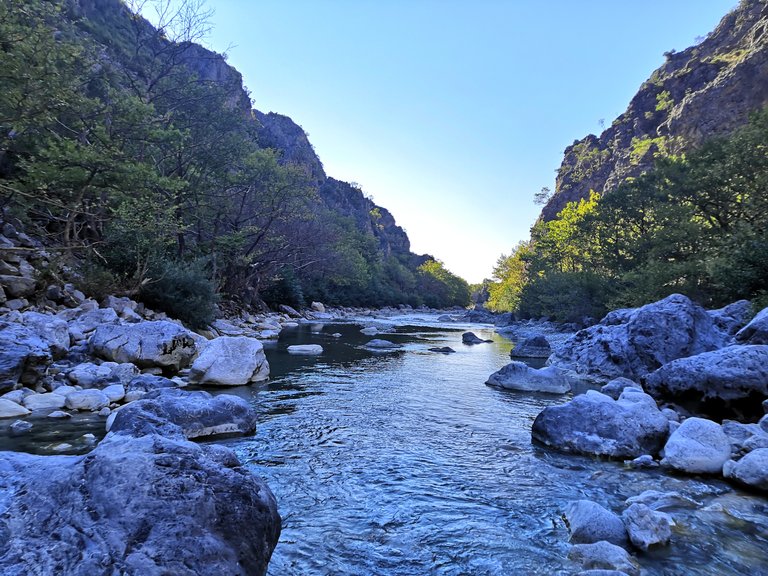 What I love the most about this place is the beautiful river "Aoos" that cross the village. As I told you before I prefer visiting in summer and especially August, because the temperature is too high and it is the perfect chance to swim and cool yourself.🙂
---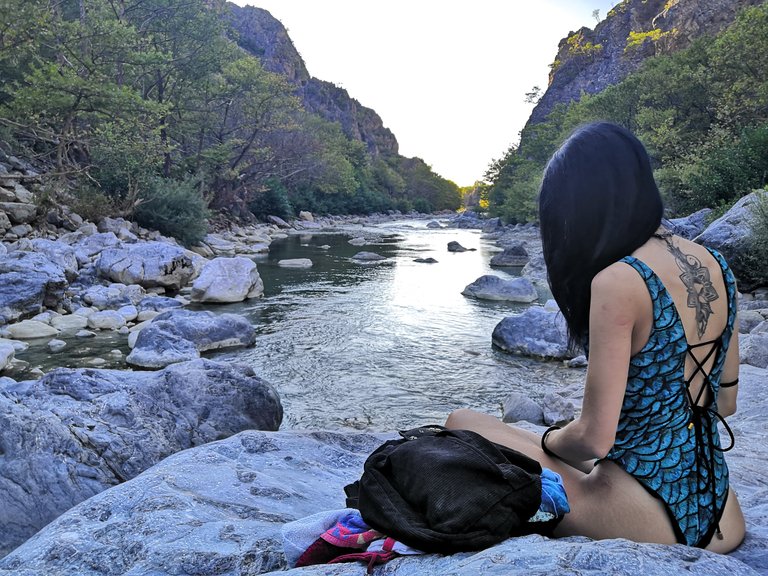 Trust me it is the best place to meditate, get away from the reallity's problems and appreciate the magic of mother nature.😌🙏
---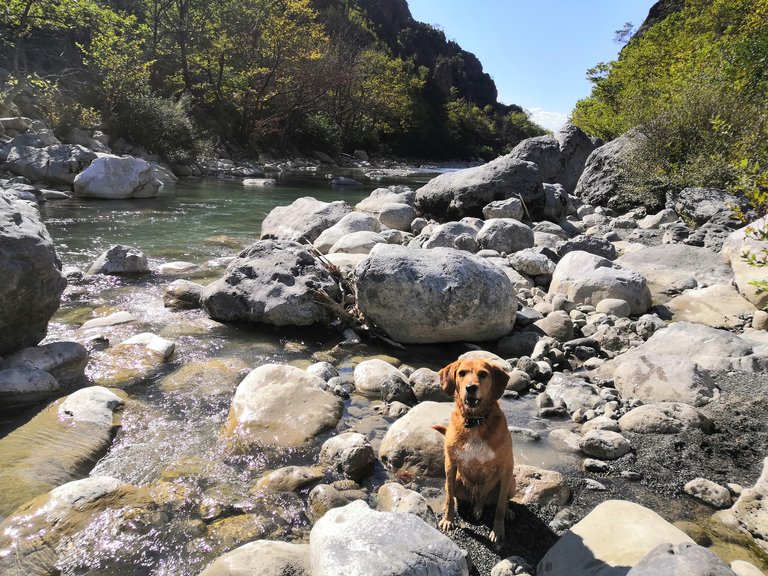 Of course my company appreciate this place the most. Every time we visit the river he can not stop even a single moment running, playing and swimming. Well, imagine every next day he is so exhausted that he barely wants to go out for a walk.😂🐶
---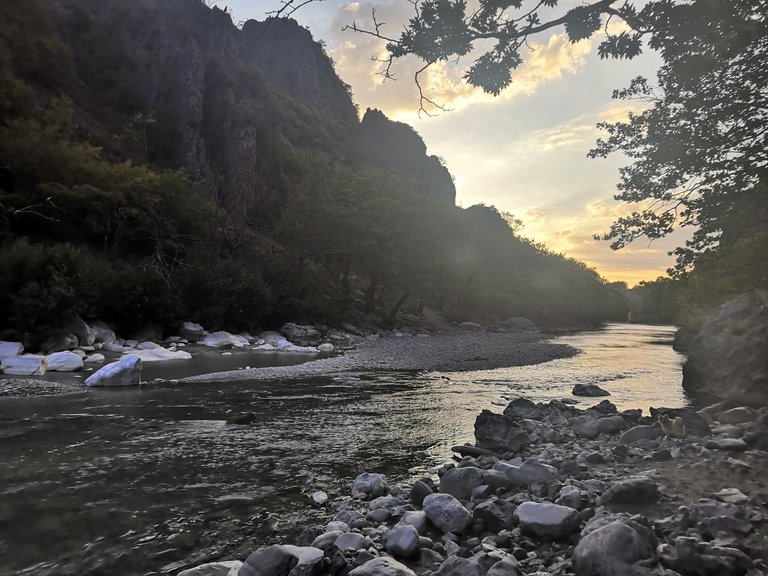 Every huge rock, every sigle tree shows the amazing construction of nature.
Pinmapple location:
[//]:# (!pinmapple 40.036581 lat 20.742914 long d3scr)
---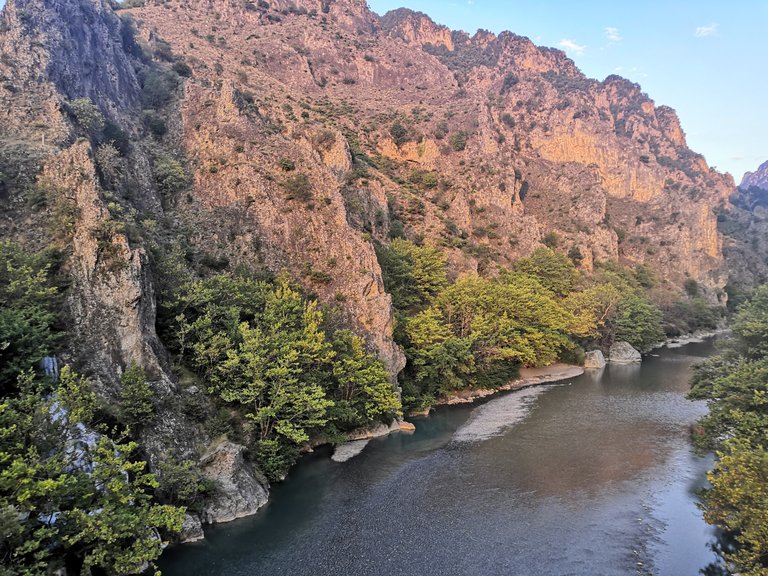 As you walk by the river you can find paths and spots that you can rest and settle back. There are easy level paths and also difficult paths for people who enjoy adventure, I have tested both and totally worth!
---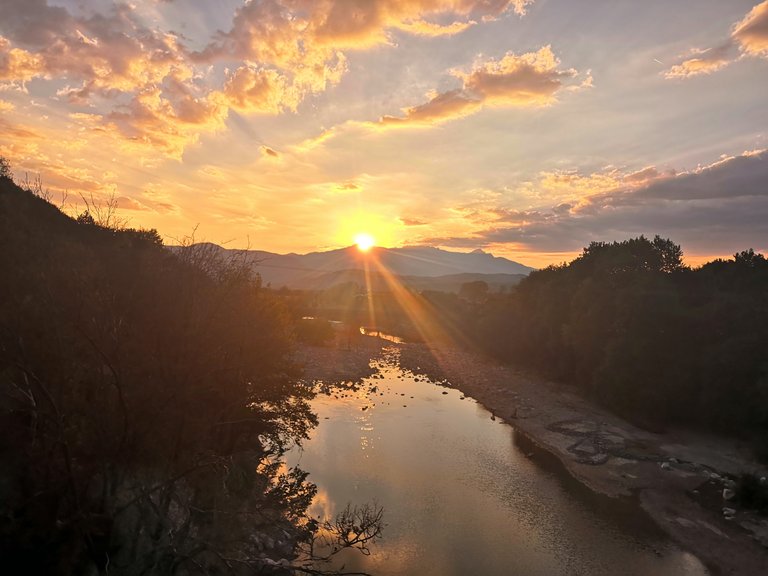 By the time you are getting back you will be able to enjoy the stunning sunset that leaves you with this sweet taste of fullfilment.😊🌄
---
Well that's all from me guys I hope you enjoyed my flash back post! I hope all this situation ends soon and be able to travel again cause we need this.
---
Thank you for stopping by,
see ya soon!
Illusivelf