Hello everyone, how are you?
I was on a camping trip at Lefkada island a couple of days ago and if you were keeping an eye on my blog you know that I spend my first day at Pefkoulia, a magical beach near Agios Nikitas Village.
In case you've missed it, here is my previous blog post about Pefkoulia :
I always loved exploring every inch of the places I visit so me and @illusivelf decided to head to Milos, a beach located right next to Agios Nikitas village.
@Pinmapple Location :
[//]:# (!pinmapple 38.788551 lat 20.608586 long d3scr)
The road to Agios Nikitas from Pefkoulia was only a couple of minutes by car but the trail you have to follow from Agios Nikitas to Milos beach is a tough one.
I am no stranger to Milos beach. I spend some summers camping there with the crew some years ago before Milos became mainstream so I knew we had to stock up on supplies before we get there. It's like you are in a desert at Milos beach. Literally.
The path to get there is not easy but it's not hard either. I couldn't take some pictures at the trail cause I was carrying too much stuff. One has to climb up the mountain and then climb it down to reach Milos.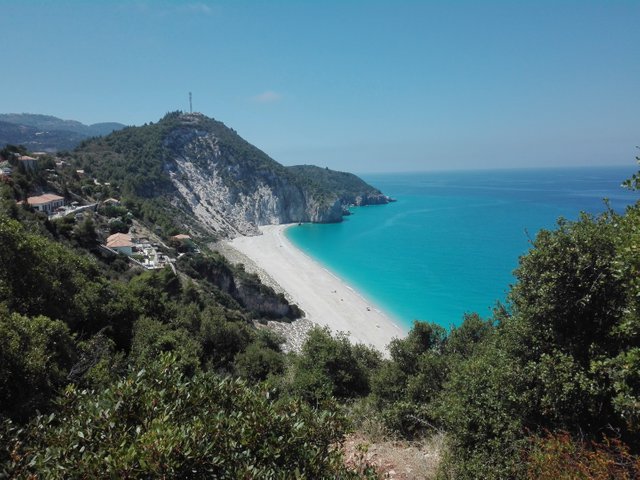 You can't see the beach while climbing up the mountain but once you reach the peak this is the first thing you see.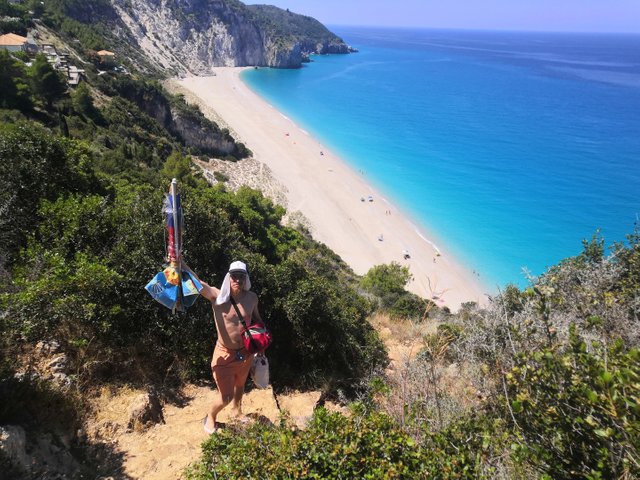 This is me carrying my "umbrella banner" down the trail. Hahaha!
Climbing up and down takes around 10-15 minutes depending on your speed and it sure is challenging combined with the burning hot sun.
The first thing we did when we reached the beach was to set our umbrella and then enjoy a refreshing swim at the light blue sea of Milos.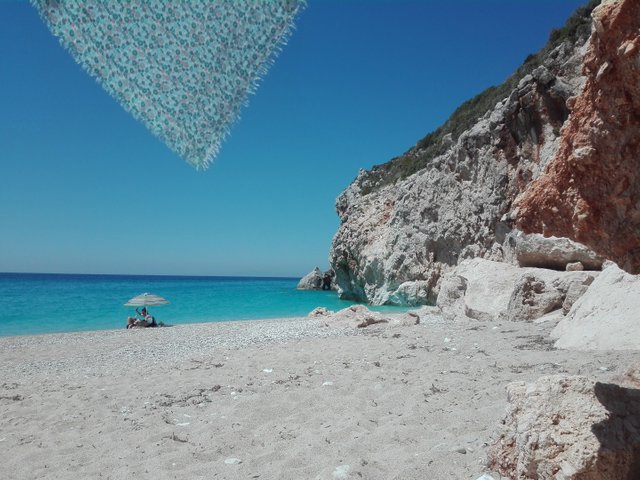 This was our view all day long
After a couple of drinks, some swimming and some chilling it was about time to explore the rest of the beach and shoot some photos for you guys!
Enjoy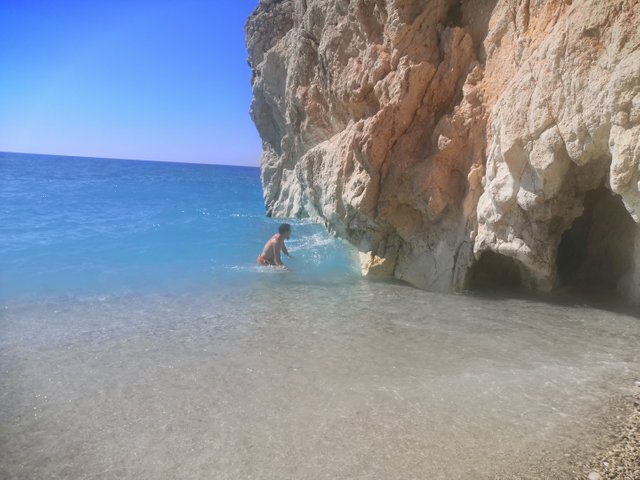 Checking out the caves formed by countless waves crushing on the rocks\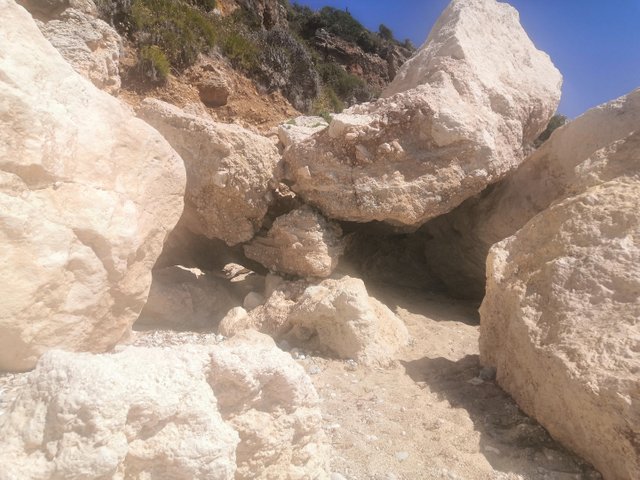 Sweet rock formation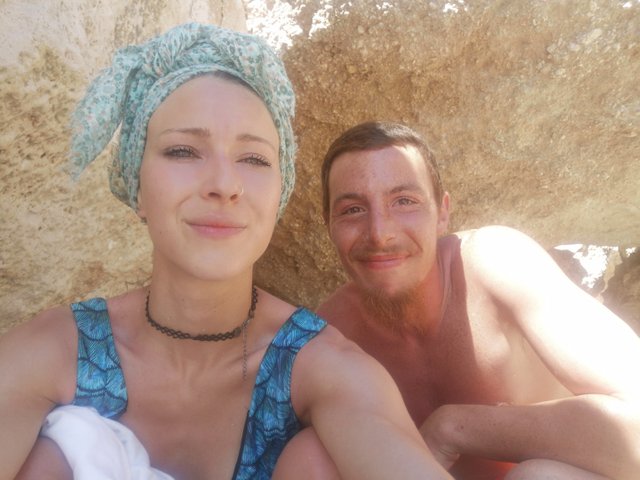 Selfie time! Hehehe!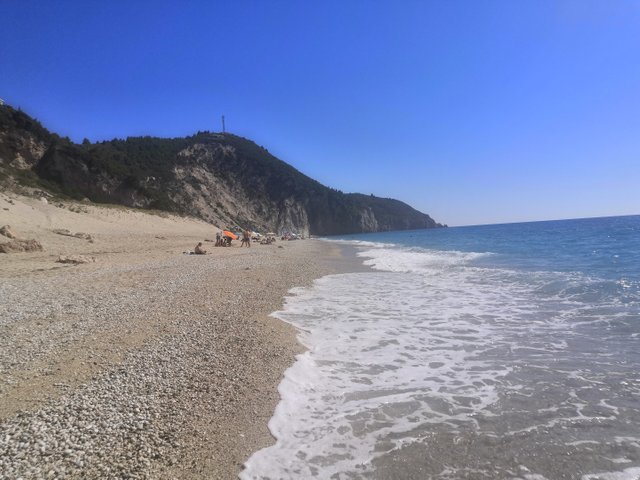 Milos coast
I didn't take more picture 'cause I spend most of my time swimming and having fun with @illusivelf but you can clearly see how magical this place is.
I also filmed a couple of clips of Milos beach from the top of the trail so you can much better understand how big and beautiful this beach is.
Check it out :

We spend more than 5 hours at this beach and we were both so relaxed and happy when we left. Oh, we were also really hungry so we visited a tavern at Agios Nikitas and ate some fish! My phone was dead at that time so no pictures from our feast! Hehehe!
What do you think about Milos Beach guys?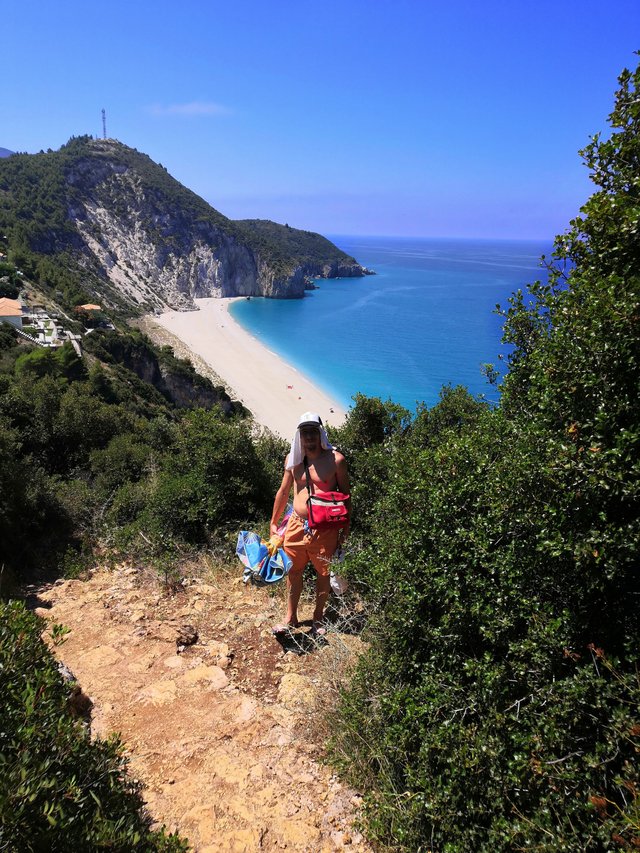 Thank you all for reading and supporting me guys. As a full-time Hiver, supporting my content allows me to travel more and show you a ton more awesome places around Greece so thank you once again.
Much love to everyone and always have fun.
@Knowhow92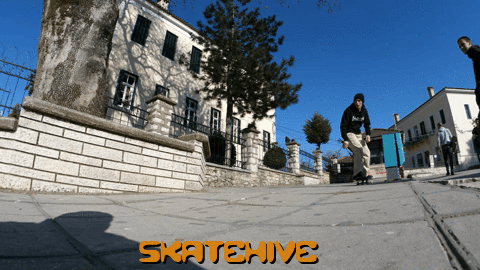 Find me Here
🏡 Hive: https://www.peakd.com/@knowhow92
☕️ Ko-fi : https://ko-fi.com/knowhow92
☀️ Lbry : https://lbry.tv/@knowhow92:d
📹 Dtube :