What's up, what's up?
I am feeling so awesome since I returned from my 2-days camping trip with @illusivef at Lefkada island.
I know that 2 days off might not sound like such a big deal to most of you but trust me, when you spend more than 24 hours at the magical island of Lefkada it is more than enough to satisfy your soul and relax your mind.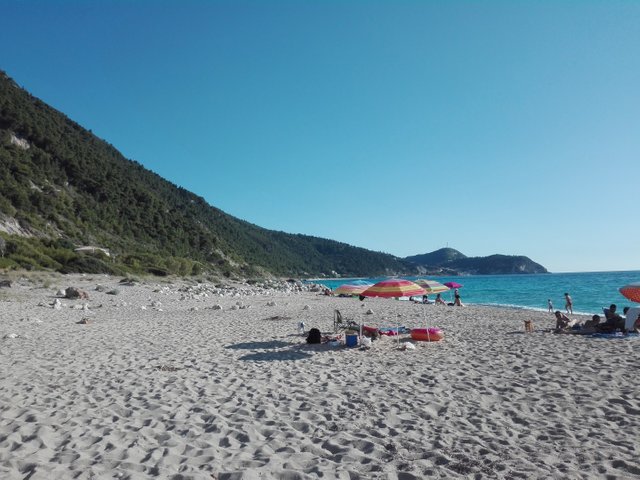 This is Pefkoulia, a beach located 15km away from the city of Lefkada and 3km away from a small and beautiful village called Agios Nikitas.
@Pinmapple Location :
[//]:# (!pinmapple 38.810071 lat 20.632528 long d3scr)
We arrived at Pefkoulia beach around 17:00 and the first thing we did after we carrying our stuff to the beach was to swim in these magic waters.
Lefkada is known all around the world for it's thick sandy beaches and it's amazing baby blue water colour. Pefkoulia is not exception to this rule.
After a refreshing swim it was time to enjoy a couple of drinks and shoot some sweet photos for all you that are reading my blog right now!
Are you ready?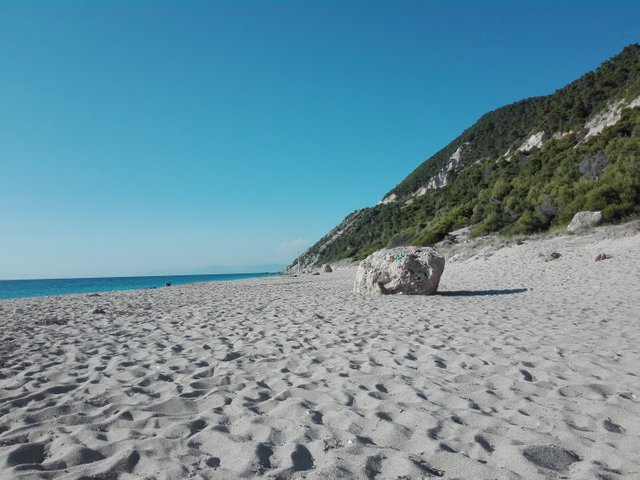 Sand, rocks and trees make a beautiful scenery to stare at for hours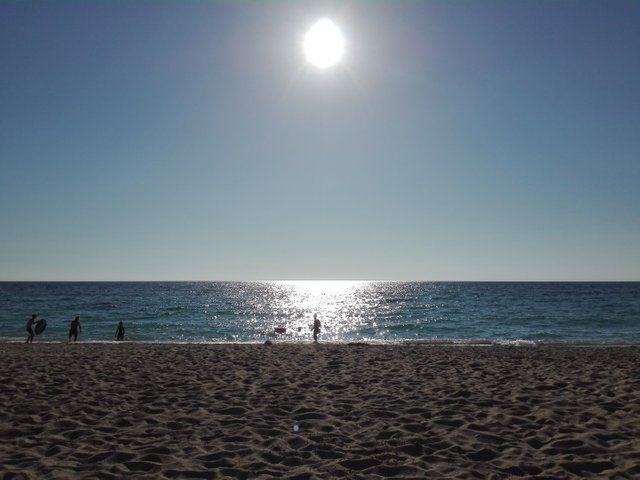 Endless Blue and Vitamin D


Panoramic view of the beach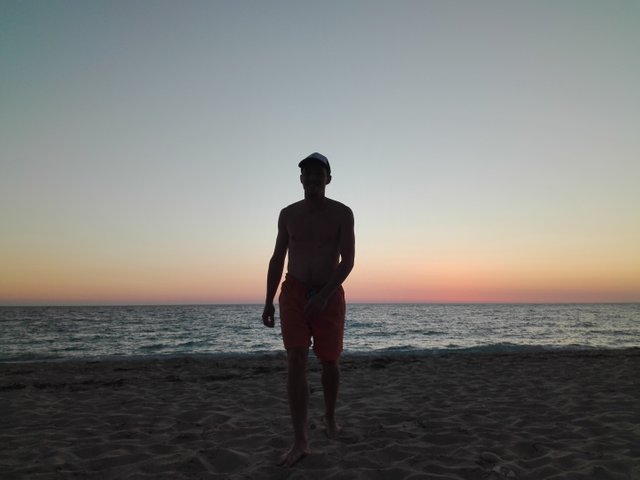 Ride the Harley into the sunset. - Action Bronson
This photo reminded me of a track I really love listening at sunsets by one of my favourite rappers named Action Bronson

The sunset was just magical guys. Seeing the sun dissapear in the neverending blue of the sea along with the Pal colours of the sky... What a sight.
This is why I chose to visit Lefkada and camp at it's beaches, so I can enjoy sights like this.
I always wake up very early when I'm camping. I do not know why but 4-5 hours of sleep is enough for me when I am sleeping at the beach. I woke up around 6:30, just when the first rays of light made their appearance.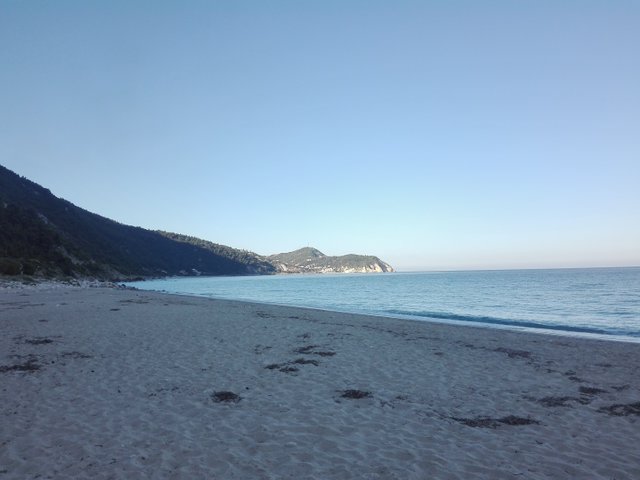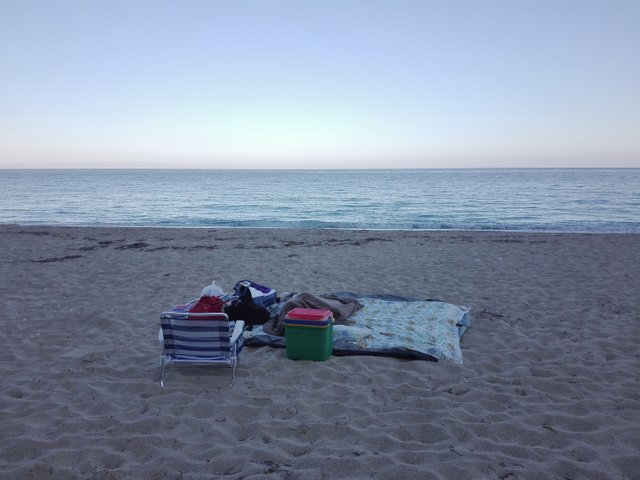 This is where we crushed for the night. No need to set up a tent with all this soft thick sand and when no life-threatening insects are around. We fall asleep hearing the sound of the waves and woke up the exact same way. The best sleep I had all year!
@illusivelf woke up 2 hours later than me, around 8:30. The sun was starting to make it's appearance at our side of the beach.
I always prefer to pack my things the moment I wake up so I have no business to take care of later when it's gonna be extremely hot.
After packing, we decided to visit Agios Nikitas village, enjoy a morning coffee and then start our hiking to Milos beach, my personal favourite beach at Lefkada.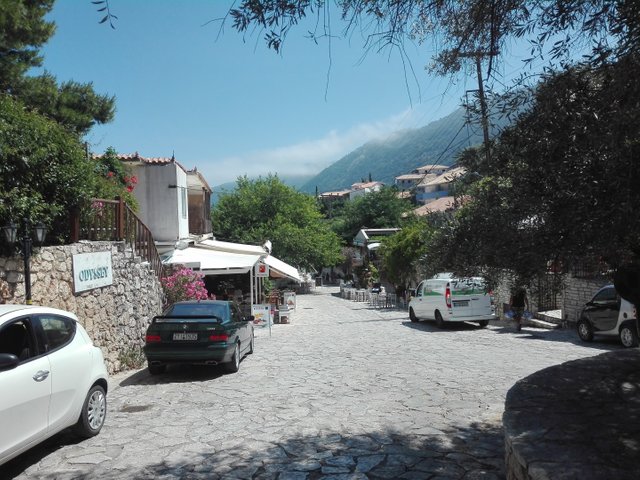 Agios Nikitas Village
"Milos" Beach - Lefkada Island, Greece blog dropping tomorrow. Stay tuned!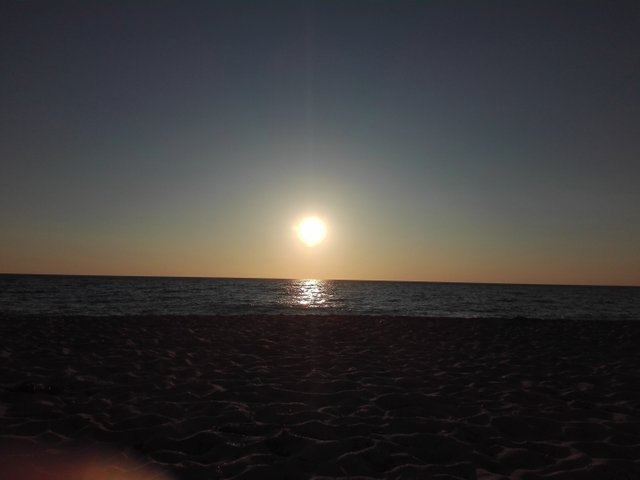 Thank you all for reading and supporting me guys. As a full-time Hiver, supporting my content allows me to travel more and show you a ton more awesome places around Greece so thank you once again.
Much love to everyone and always have fun.
@Knowhow92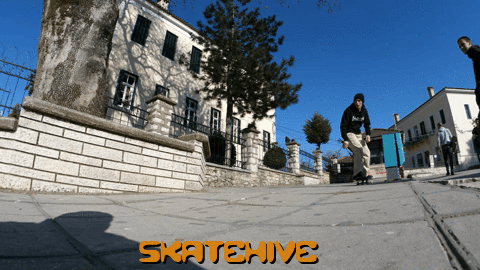 Find me Here
🏡 Hive: https://www.peakd.com/@knowhow92
☕️ Ko-fi : https://ko-fi.com/knowhow92
☀️ Lbry : https://lbry.tv/@knowhow92:d
📹 Dtube :