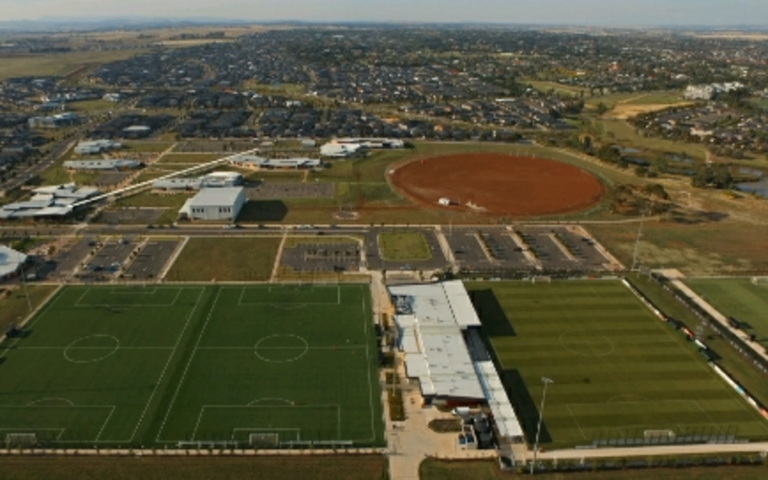 ---
A few weeks ago I wrote a review of Georgies on Vista a wonderful bistro attached the the George Cross Football Club which serves wonderful home cooked meals.
I spoke to how the ground was home to a number of soccer fields and that one of the fields was FIFA grade which is used in competition.
The Envy of clubs across Melbourne George Cross Football Club is located in the growth corridor of Melbourne's West and provides a magnificent back drop to the ever growing community.
Works are still underway to add basketball courts and football courts to the sporting and education precinct which also is home to a primary and secondary school including early years education (kinder)
I took the drone for a spin to bring you these wonderful aerial shots of the grounds and the surrounding area.
Located on the fringe of Melbourne the area has suburbs leading all the way to the Melbourne CBD.
A quick turn in the other direction leads you to open space and nothing but Australian country side. Home to raptors, kangaroos, wallabies it is the perfect location to experience everything Australian and still be able to get to work in the CBD. Although the commute can be a killer.
The local community is majority new home buyers and families moving out further to raise their families in a more affordable location.
People in the city have no idea what they are missing out on.
I'd gladly swap the hustle and bustle of busy streets, shops and the barrister made coffee for this gateway to the great out doors.
Although there are a number of wonderful mum and dad businesses that produce a great cup of brew.
The community is strong in family values and its a great place to live and raise a family.
---
▶️ 3Speak