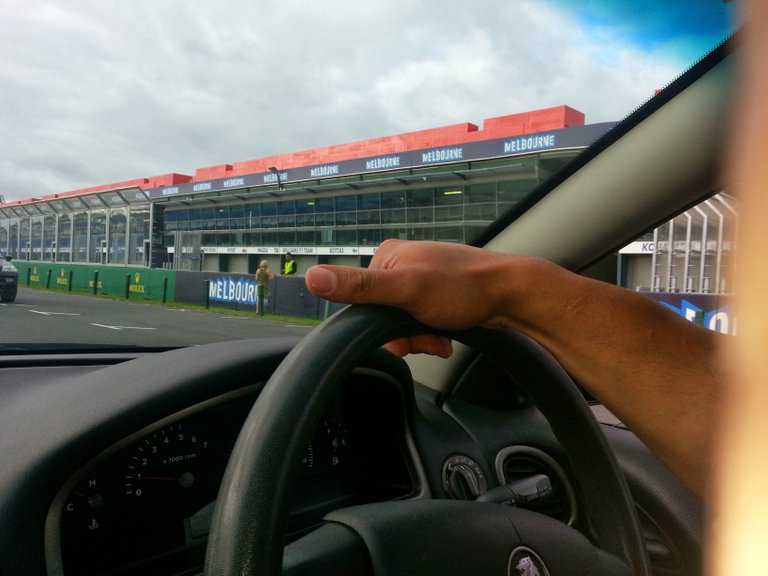 Gooood morning Hivians I hope you're having a wonderful day, let's get ready to start those Engines!
In today's segment of @haveyoubeenhere I share with you the world famous Albert Park lake. If you're a formula 1 enthusiast you would have instantly recognised this place as it is where Melbourne's annual F1 is held.
The screaming engines that fly down this track can be heard for miles as top car brands battle it out for the top podium spot. Unfortunately, I didn't enter the race I just drove down the track pretending I was an F1 in my Holden V6 Commodore. If you're in America we call out GM, Holden here. Unfortunately just like Ford this Aussie built car has now shut shop which is not just a significant bad thing for local manufacturing but also car loyalists.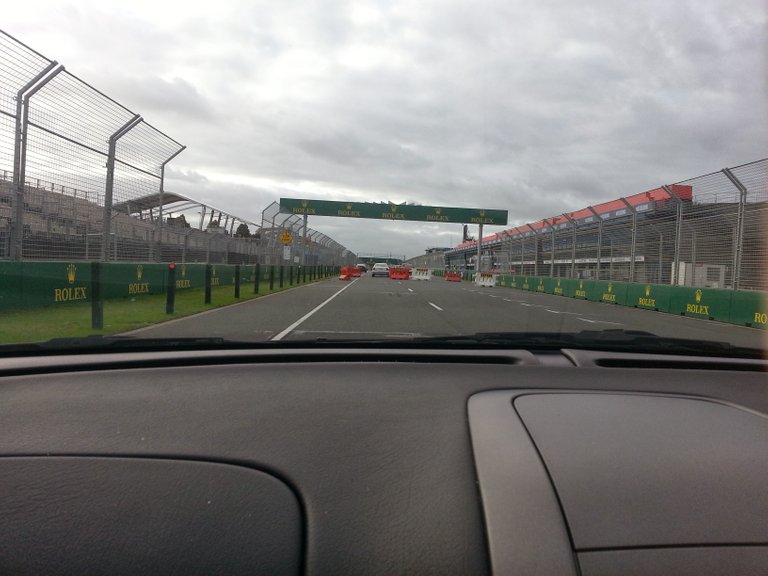 On any given day that the F1 is not being held the track is just an ordinary road that circles the beautiful Albert Park Lake. A man made lake built onto an already existing lagoon that flowed on from the Yarra River, Melbourne's main River that runs through it.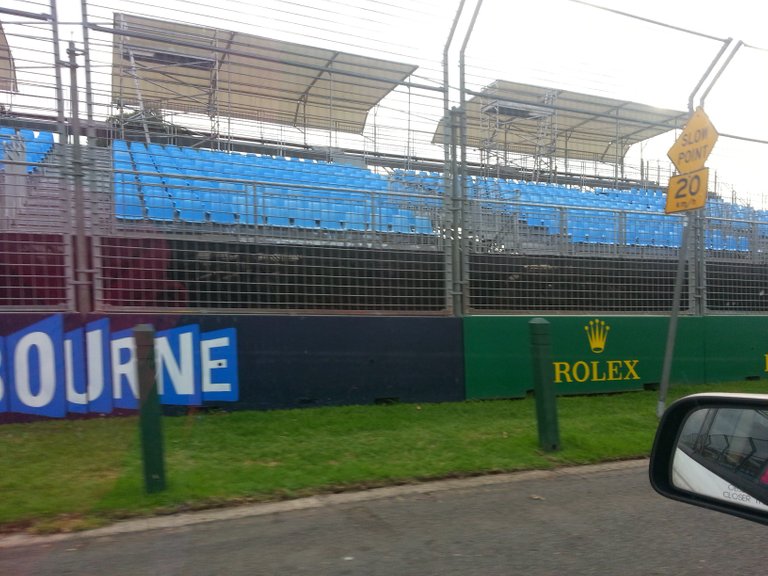 This track doesn't just host the Australian Grand Prix but also the Supercargo Championship, Melbourne 400 and other car races. The circuit has an FIA Grade 1 licence. First used in 1996 the Albert Park Circuit was one of the first race tracks to circle a body of water giving it a unique appeal and putting it on the map as one of the best tracks in the circuit.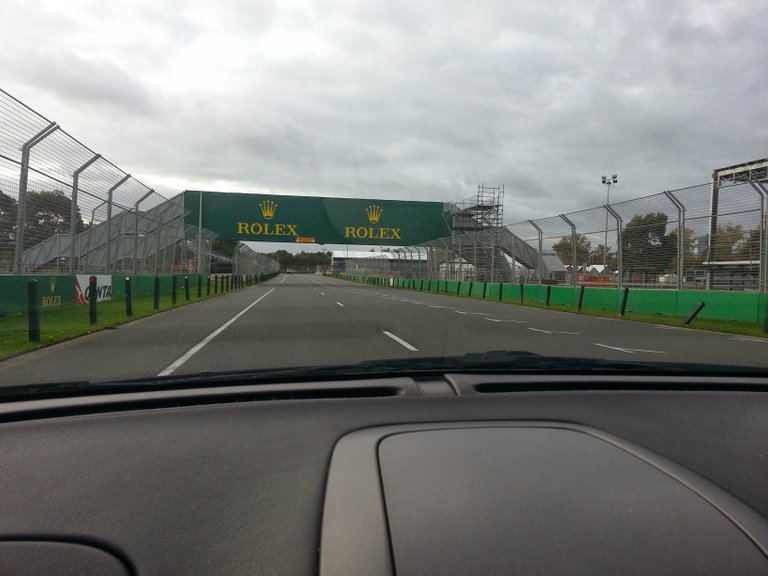 Since its inception other countries have commenced building tracks with a body of water including: Valencia, Abu Dhabi and Singapore. (Aussies did it first 🤣)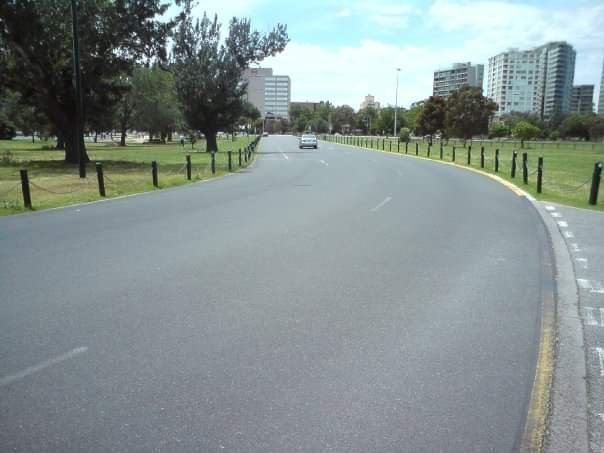 Michael Schumacher currently holds the race track lap record acheive in 2004 in nothing other than a Ferrari at an impressive 1:24. The track is 5.3km or a tight 3.2miles with 16 turns in the track. It was first opened in 1953 and after upgrades reopened in 1996 to what it is now.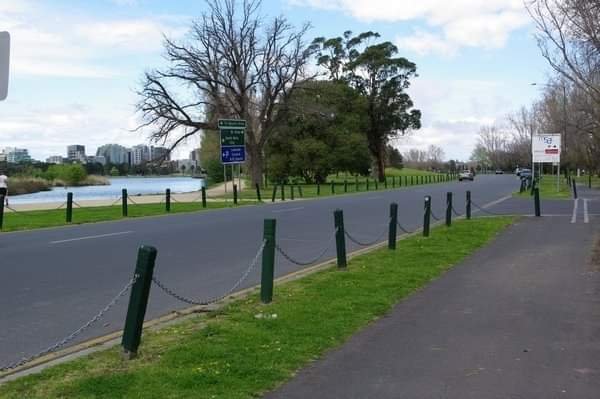 If you're in Melbourne why not spend a day trackside, the area consists of an aquatic centre with an Olympic pool and the lake also has activities where you can rent paddle boats and sail across the lake which is also home to a family of famous Australian Black Swans. The bank is lined with Cafes and many things to do.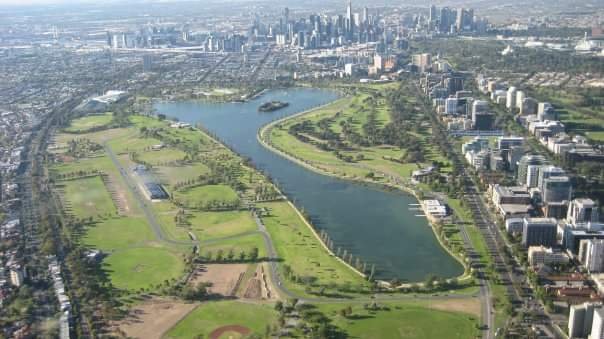 Unfortunately the track has a speed limit, due to its high pedestrian usage and native animals that have moved in. The track is only set to 40kms.