Read this post on TravelFeed.io for the best experience
---
As I told on my previous post that we were on flight by Turkish Airline to Istanbul, finally we landed safely at the airport in Istanbul. It was really a long flight, about 11 hours in the sky. We really excited to finally arrived in Istanbul, it was our first time to Turkey. It happened in October 2019, a few months before Covid-19 Pandemic hit the world.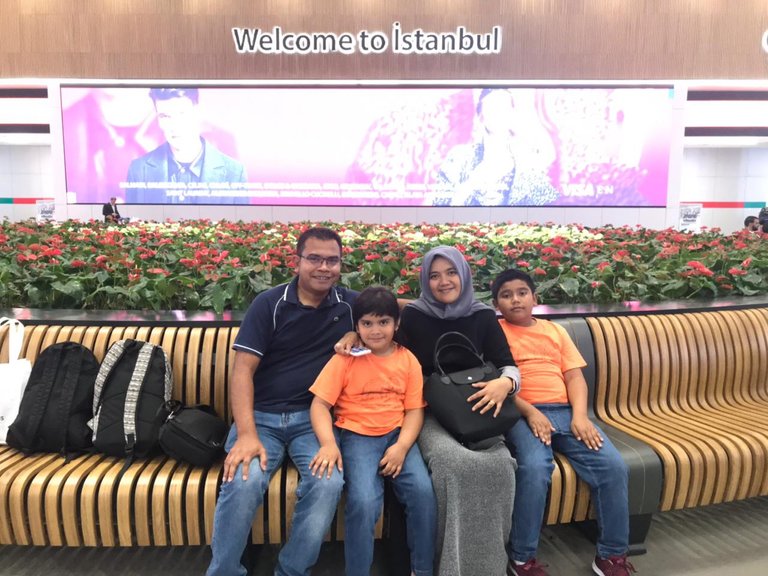 Upon landing, entering the terminal and we walked to baggage claim area. We were pretty tired after flying more than 10 hours from Kuala Lumpur. Since we were so excited, as if we didn't feel tired at all. The immigration check was going smoothly. We would love to proceed to get out of the airport immediately, to witness Istanbul City for the first time.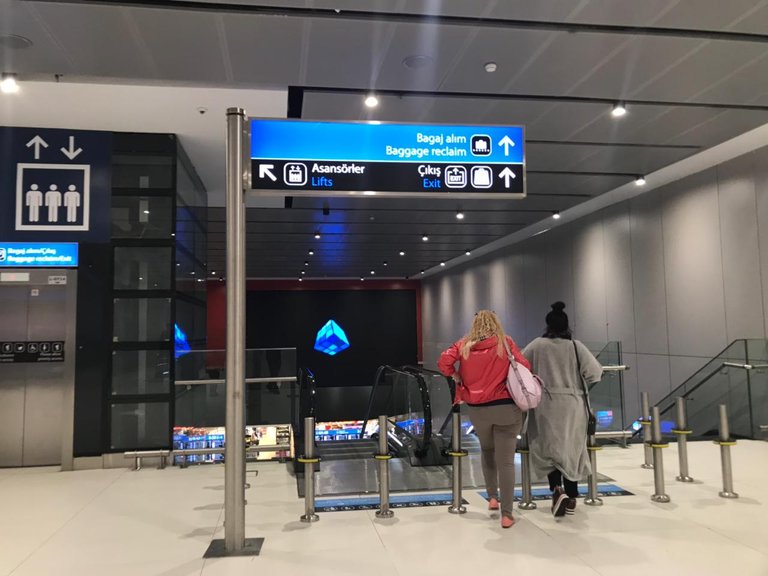 The airport is huge. We walked quite far to have our baggage claimed. The International Airport is located on the European side of the city. We landed in Europe as we know that Turkey is a country that settle on two continents: Europe and Asia, which is bordered by Bosphorus Strait, it's also known as The Strait of Istanbul.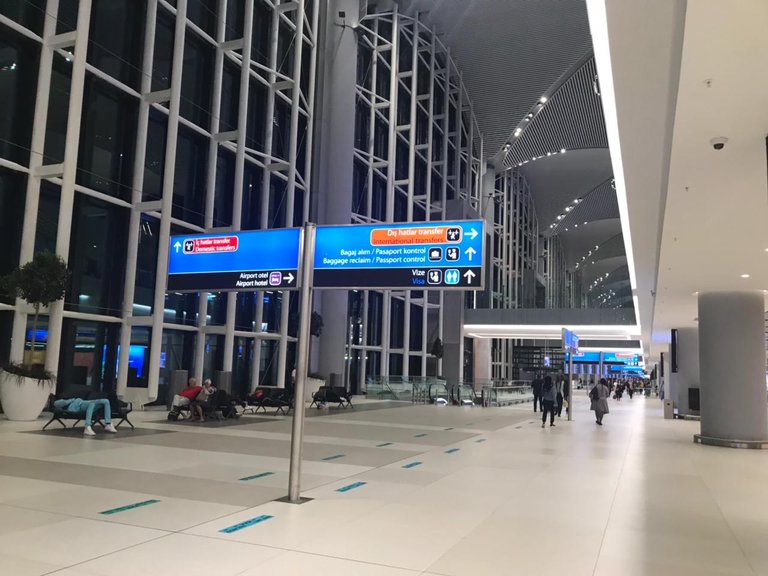 The airport is located in Arnavutkoy district. The airport was functional since April 2019, it's a new airport for commercial flight. So, we were pretty lucky to land at the new one.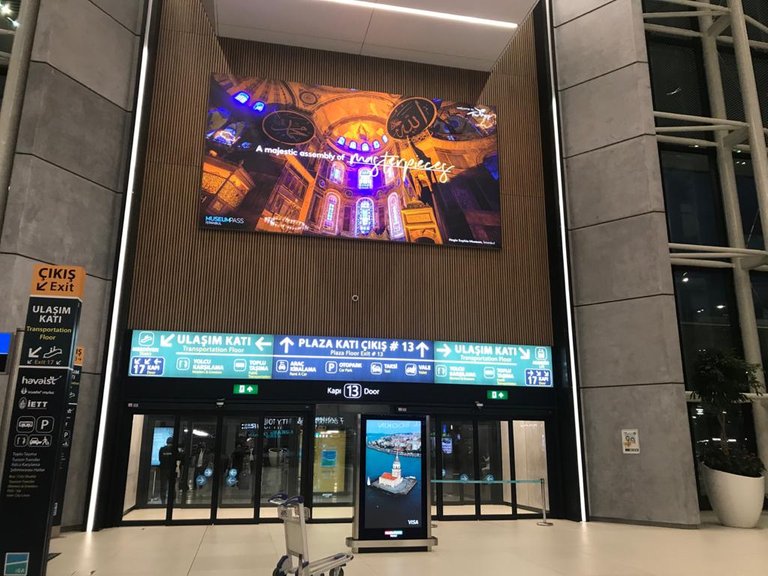 I have texted our tour guide, his name is Jafar. He has waited for us at the arrival terminal. We went out of arrival area then we met Jafar there.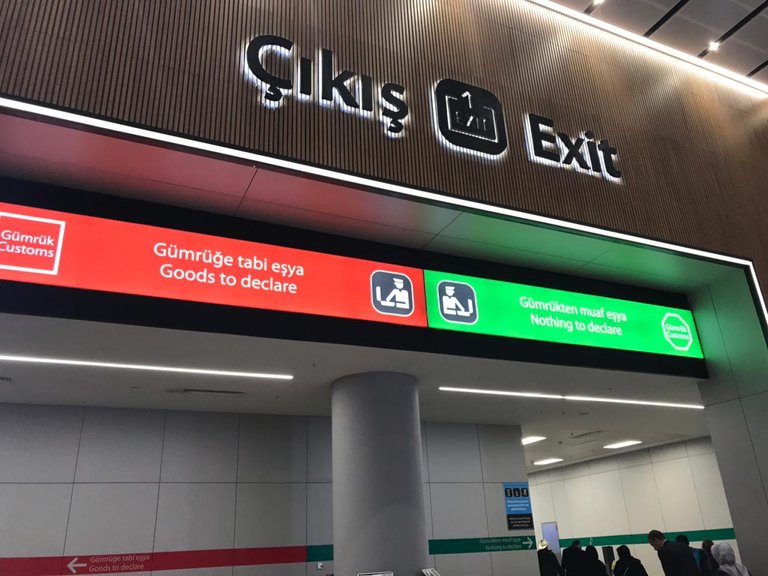 He is a nice Turkish man, who is speaking English very well. We guided us to took a van. We took this van during we are in Turkey. We will be traveling in Turkey for several days before departing to Jeddah, Saudi Arabia to have pilgrimage.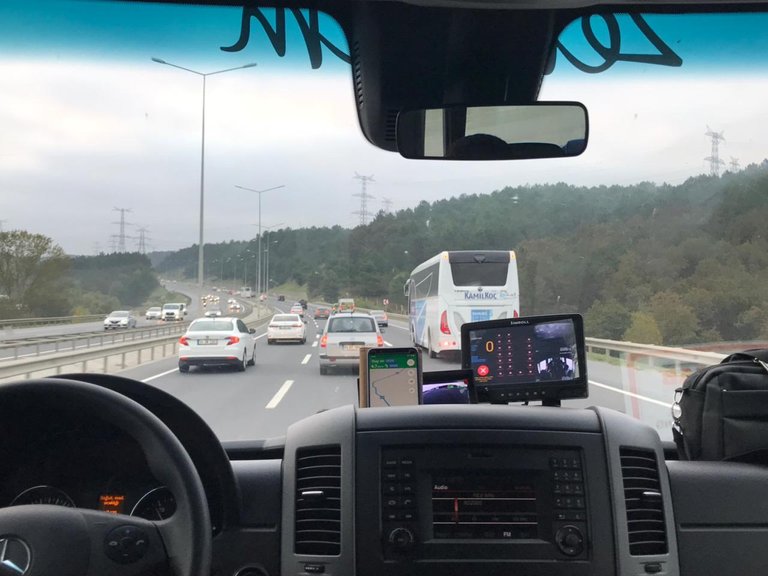 So, we were on the highway in Istanbul. Today we will go to Bursa and stay there overnight.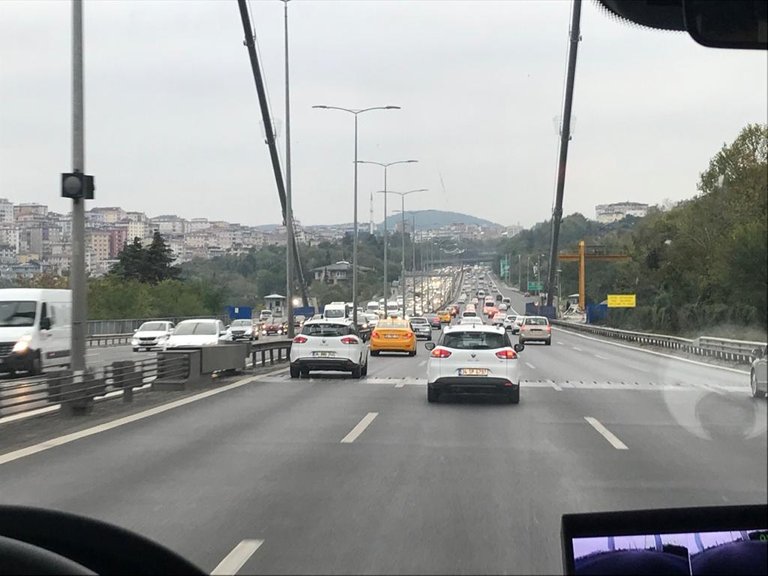 Galatasaray Stadium
Along the way, our tour guide telling us some history of Istanbul airport, the he also explained important things or structure we met a long the way. At a moment, he showed a huge stadium, the stadium of Galatasaray, a big football team in Turkey. We passed by the stadium.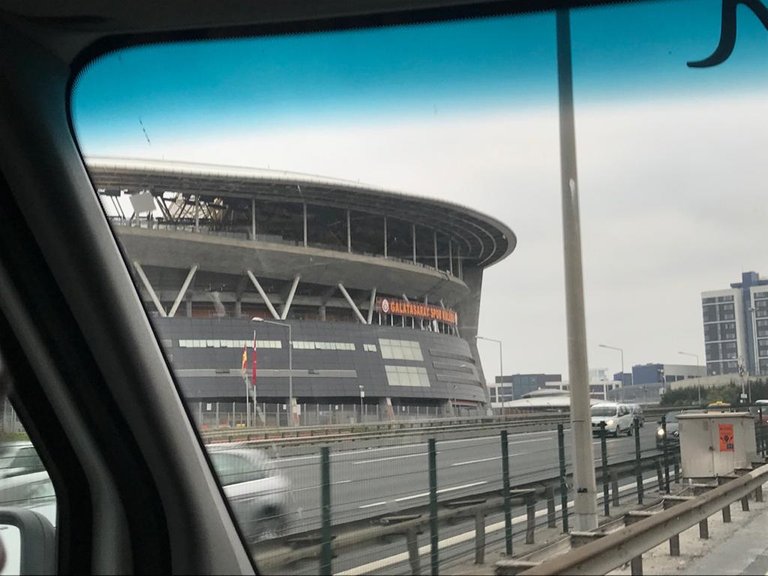 Frankly speaking, we have enough time in Turkey I would love to watch a game live in stadium. Unfortunately, we have not. If I watch a live match there, it would be very interesting ti share on sportstalksocial.com platform. A tribe on Hive Blockchain where we may share sports related-contents.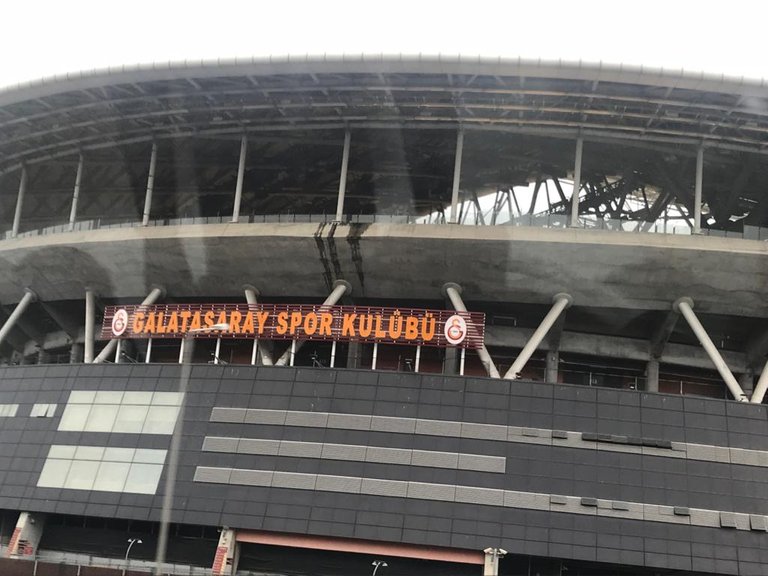 So, it's Galatasaray Spor Kulubu stadium. I just  captured it through the van's window.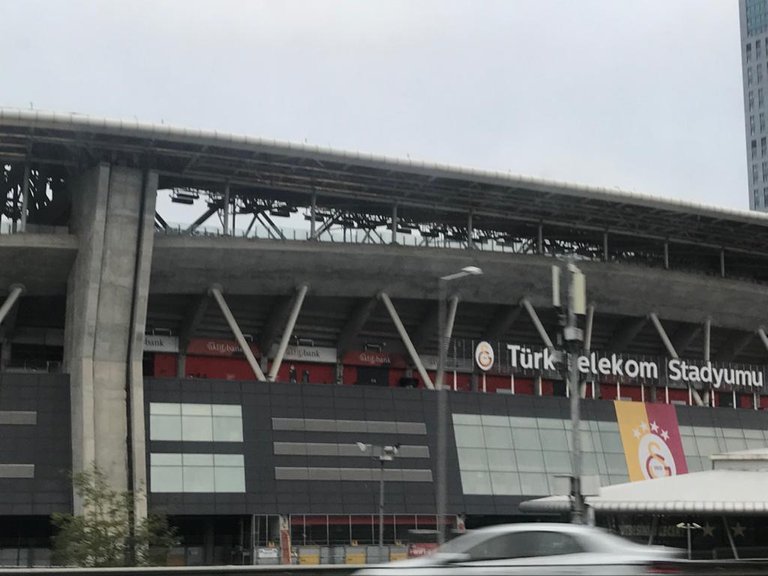 We kept going on. Our driver is a young handsome Turkish man. He is also nice, unfortunately he is unable to speak English fluently. 
Finally we would cross the strait to Asian side of Istanbul through a long bridge.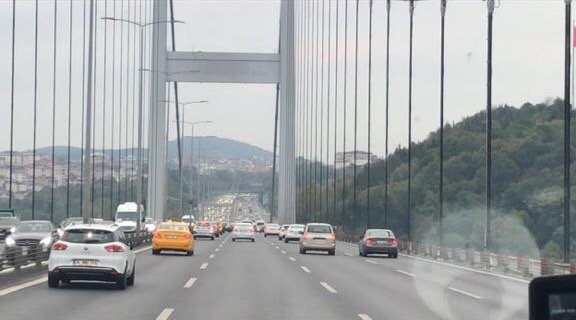 The bridge name is Fatih Sultan Mehmet Bridge, which is a second Bosphorus Bridge. The bridge is spanning to cross the strait, to connect European Side and Asian Side of Istanbul. It's now the 24th longest bridge in the world.wiki.
---
View this post on TravelFeed for the best experience.