I only had two
Two: The number of chocolate biscuits I ate today - Not an incredibly impressive number I'll admit, but considering I'm trying to sharpen up from a body-weight perspective, I'm happy to have even had those!
To clarify sharpen up means lose weight; No, I'm not heavily overweight but am diabetic and so carrying anything over my target weight has a direct, and negative, impact on my health through making it more difficult for my system to deal with sugars.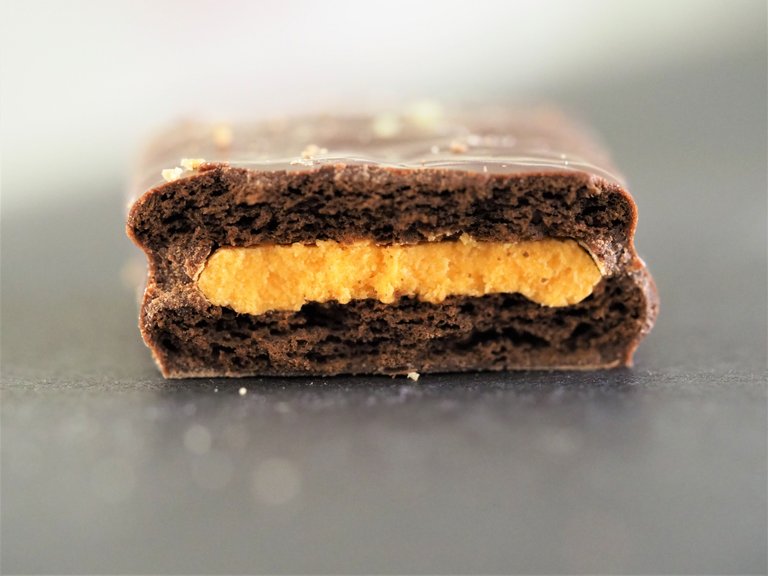 I manage my blood sugar-level well however it's a little more difficult as each kilogram comes on...So, I'll be reasonably strict with my food intake with the view to drop five kilograms which will take me smack onto my acceptable weight considering my height and build.
I've posted in the self Improvement Community because I believe focusing on ones physical health is self improvement. I find that if I eat better I move more and in moving more I'm motivated to eat better; I'm loathe to work hard at one without adding in the other and one compliments the other.
I'm not going to go into what I'm doing to lose weight; It basically revolves around consuming less carbohydrates which we've all heard before. In addition I'm moving more which is difficult for me because I'm already pretty active; I'm finding the time though and based on past experiences the weight will shift.
A better attitude is a by-product of being disciplined with diet and exercise for me; I'm not a gym junkie or anything, and certainly don't eat as well as others may, however my mood improves and that helps feed a better attitude helping me get through my days better and be more productive. It's a nice state to be in, especially when one faces complicated and stressful situations in life; I feel more able to deal with them. Physical health and mental health go hand in hand like diet and exercise I think, certainly for me anyway.
I've set a target, the five kilograms I mentioned, and figure I'll take about 5-6 weeks to get there. I'll be weighing in each week on a Monday morning so by 9th November I should be at my target weight - If all goes to plan. I'll note it all down here too because putting it out there, being accountable makes it more real and helps me push on with it; Being accountable is a reminder that through ownership, responsibility effort I can achieve the goals I set, health or otherwise.
So, that's me...How about you?
Have you guys done something similar? Have you dieted with good results or bad? Did you hold yourself accountable, have a plan, or did you simply attempt to do it freestyle, with no plan or set direction? I think we can all learn something from other people's experiences so feel free to share yours. It doesn't have to be a diet-related thing either...What task did you set yourself to and how did you achieve it?
---
Design and create your ideal life, don't live it by default - Tomorrow isn't promised.
Be well
Discord: galenkp#9209
The image is mine.
---
---