Did I just see leo getting more expensive than Hive?
Rub Rub Rub
Let me rub my eyes and check the price again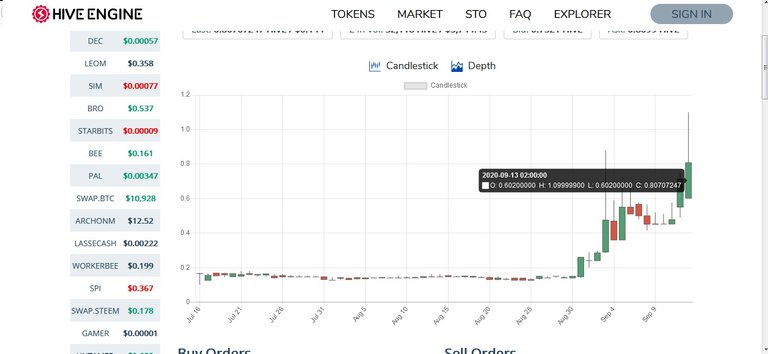 If I go by the charts then I can clearly see the price of Leo was at one point at a high point and that high point was
1 Leo = 1.099990
That means the price of LEO token surpassed the price of Hive!
Hurrah!
Well this is not a mean feat. Though this is not the end of the story either.
This means the layer two tokens which also represent the tribes and communities are finding a universe of their own.
This decoupling can be a good sign of things to come.
Specially so in case of Leo tokens and the leo community which is experiencing the Leo token being mapped to ETH
This sure us a path that would take LEO token and the entire blockchain to the moon.
The journey to the moon
This journey would not be just in terms of price but also a journey of an actual use case discovering its true worth under the crypto Sun.
Enjoy the rode
Work hard and play harder. There is still a lot of work we as community need to do to promote the project and do our bit to increase the liquidity pool.
A discussion I leave for another post.
---
---