Hello
---
Hope you are having a great Sunday. So today I have finally reached the Diamond League after a long time of struggle.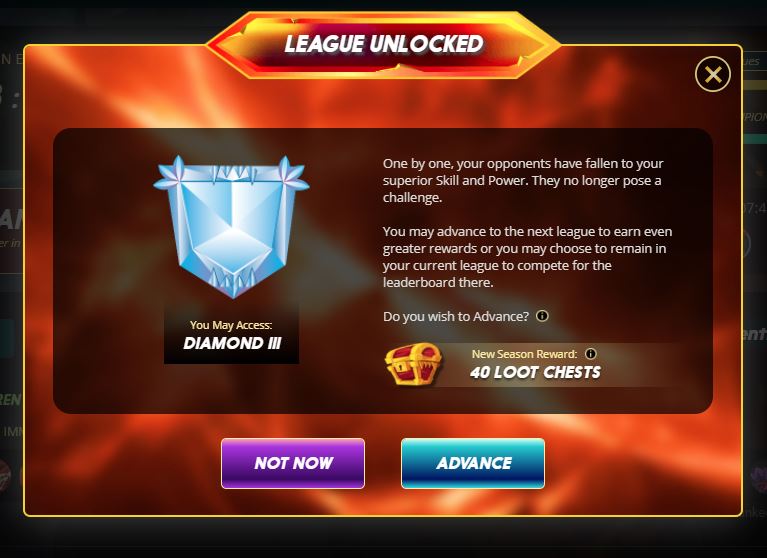 images are from the splinterlands game @splinterlands
---
The reason why I say that I was in a constant struggle: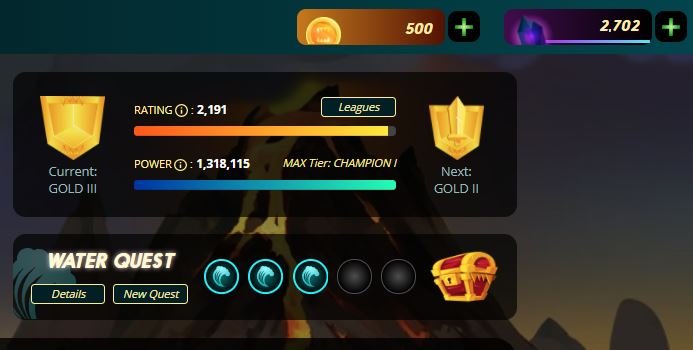 It was already quite shocking that I ended up in Gold III haha. It was not difficult in the past to get into Diamond League or Champion League, but recently I have been taken down to Gold League. Nonetheless I played a few games and was able to move to Gold I, then the struggle began.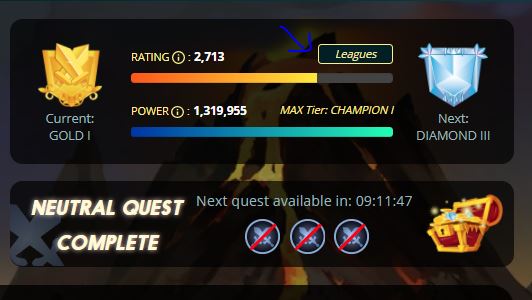 As I was heading closer to the Diamond League, I would win a game and lose a game, win a game and then lose a game. So I was in this constant loop of staying in Gold I. Therefore, I am quite happy that I am finally stepped into Diamond III.
This was the screenshot I took back in the days when I first entered the Champion III league. Now I hope to get back there.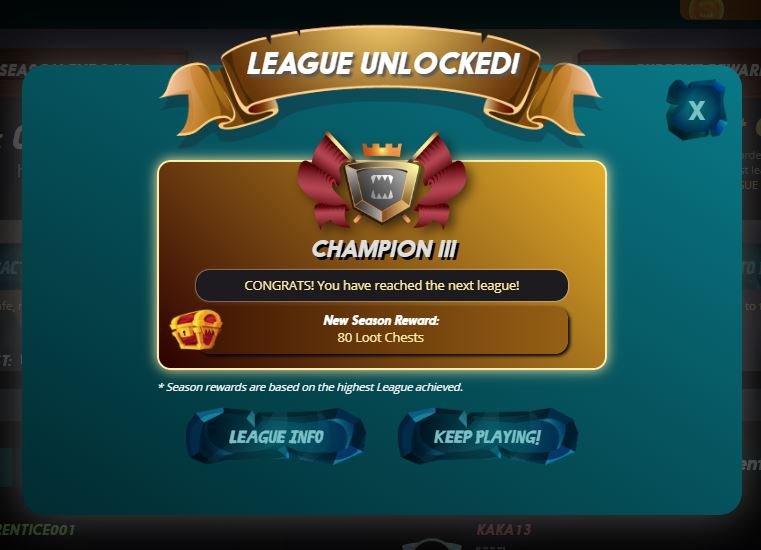 The goal is not to stop at Champion III, but to get back to Champion I. Lets see how it goes.
---
REFERRAL LINK
---
If you want to give the game a try, here is my referral link.
Always do your own research before you put money into a game
https://splinterlands.com?ref=apprentice001
---
Hope that you enjoyed go through the post.
Would appreciate it if you like, comment and follow
Have an Awesome day
---
Posted Using LeoFinance Beta