Hello
---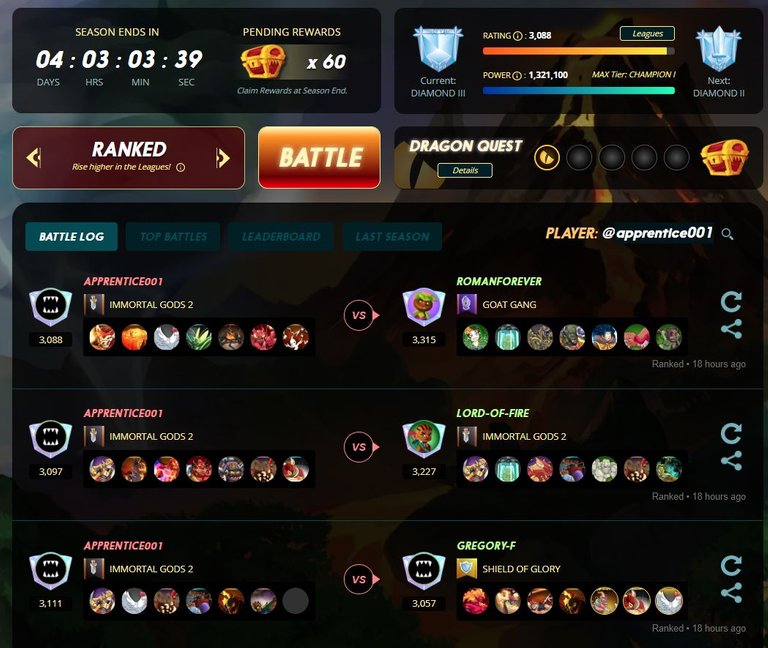 images are from the splinterlands game @splinterlands
I am at Diamond III now... went to Diamond II briefly then came straight back to Diamond III...lol ---> cycle
---
Losing Streak
I am thinking that it is perhaps because of my strategy or because of the level of the cards I have.
I am thinking of leveling up my normal foil cards. I have a couple of gold foil cards but I dont really play with GF cards, so I am thinking that I can sell them and use them to perhaps upgrade my cards.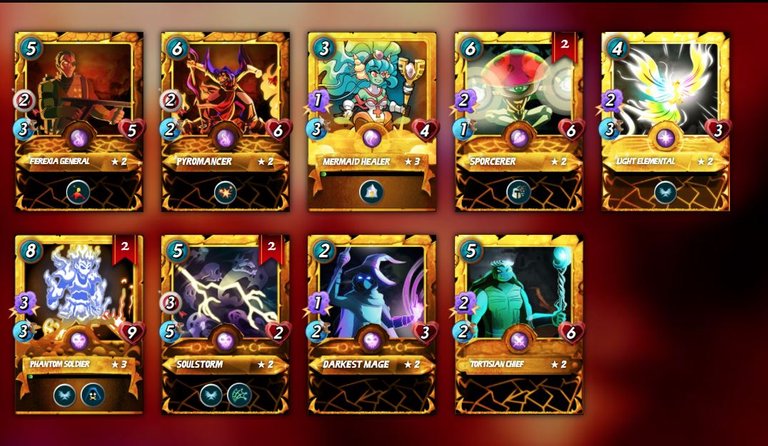 It would have been great to have a decent GF deck to play in GF tournaments, but I have to give up on something.
---
Mystery potions are not worth it?
I have also purchased these mystery potions and I have to say that it is probably the worst thing that I have purhcased lol... or maybe it is just my luck, but I am getting these low value reward cards from the potions, and it is not worth it.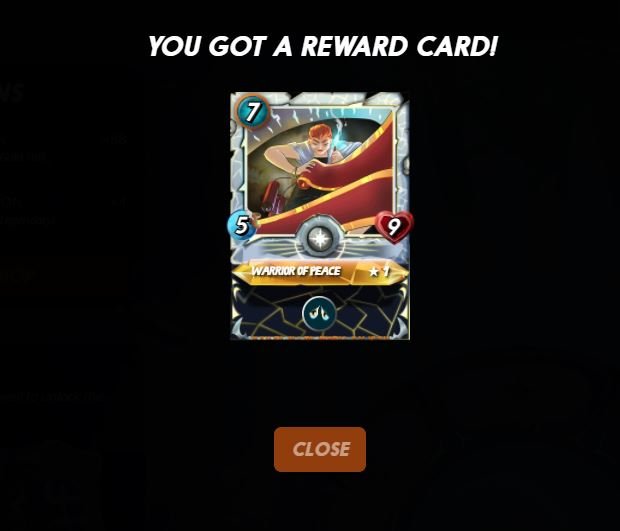 ---
There are still 4 days left in the season.
---
REFERRAL LINK
---
If you want to give the game a try, here is my referral link.
Always do your own research before you put money into a game
https://splinterlands.com?ref=apprentice001
---
Hope that you enjoyed go through the post.
Would appreciate it if you like, comment and follow
Have an Awesome day
---
Posted Using LeoFinance Beta