I've followed football for the best part of my life and for the most part, it has been for entertainment and of course the banter. For reasons best known to the individual, he/she picks a team and supports the team, in good and bad times. To put it into context, it is statistically higher for a marriage to split, than it is for a person to stop supporting their favourite team, but I digress.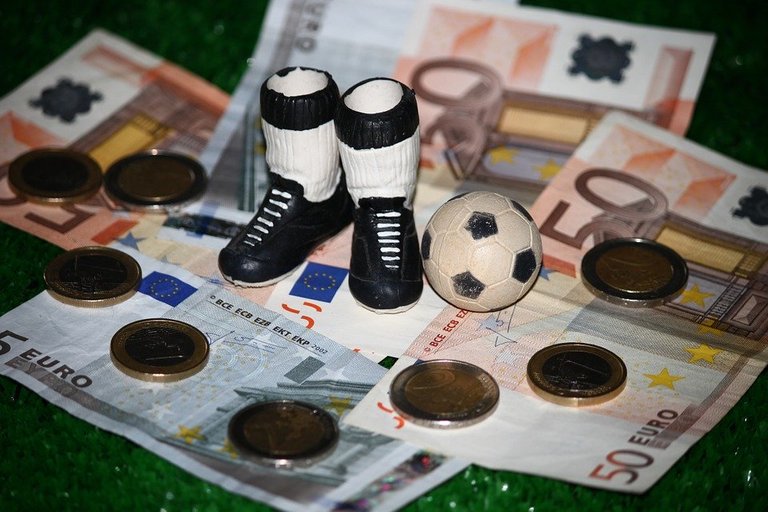 As I get older, the BS in all the frenzy about the game and all that internet shit loses value; while my interest may not have waned much, my emotional connection to the game dwindles with every transfer rumour, confirmation and contract discussion on the internet.
Perhaps it is because I'm from a poor country and can't wrap my head around that kind of ridiculous money for playing football, so I figured I'd throw it out there for others to ponder upon as well. I'll keep it close to home, and talk about my favourite team Arsenal that I write about on my personal blog @arsenal4life.
Love don't cost a thing?
There's been talk about a player in Aubameyang who "loves the club" renewing his contract that will make him the highest earner in the team. The previous highest earner will be Mesut Ozil, currently pocketing a whooping $440k PER WEEK for sitting on the bench, might I add, so you already get an idea of how much money these guys are getting.
I always thought love doesn't cost a thing but in football, the story is quite different because when you "love a club", you earn big bucks. I mean, I have nothing against the player who will now be pocketing upwards of $480k per week, plus, it isn't my money and hey, Auba stays, keeps delivering on the field, and gives me ammo that I can use to shit on spuds fans like @talesfrmthecrypt, then that's fine by me.
All I'm saying is that it is quite a lot of money to be paid to someone(outside endorsements) for playing football. At the end of the day, entertainment takes eminence over everything else, and the entertainers have to "suffer" for our enjoyment.

Posted Using LeoFinance