Sports betting is all about money management and using the odds in your favor. Thinking that the most important thing is to win big, is just an illusion and a mistake that many of us are making. Thus my betting strategy is bet on lower odds, use recovery system in place and stake every profit made into HIVE or second layer tokens like LEO, SIM, SPT, CPT, HUSTLER or others. I have done this before so if I can be consistent and not get out of the system I can make it on the long term.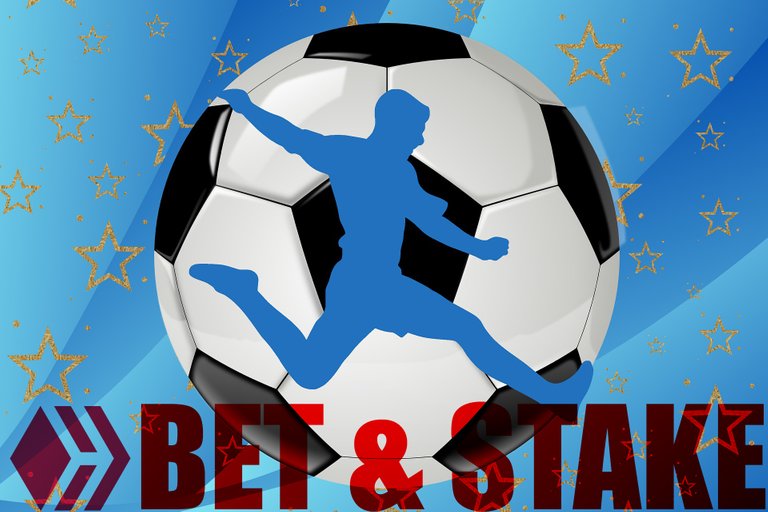 Financials:
Bet & Stake is a financial project as it implies money management and bets trading. In order not to loose time with the transfers between the betting site (www.betfair.com) and cryptocurrency exchange (www.binance.com) I will top-up with money both accounts. Once win(s) are confirmed, I will proceed with buying cryptocurrencies, probably once per day. The communities that this will reach are:
LeoFinance.io
Neoxian.city
CTPTalk.com
PALNet.io
Others

Sports:
Bet & Stake is a sports and gaming project as it implies betting on sports (soccer) and tipping smart moves on the market. The communities this will reach are:
Sportstalk.io
Hiveblockchaingaming.com
Others

Strategy:
The football betting strategy is to bet on games that at least 1 goal will be scored which usually has a return of up to 5-10%. While this is not much, we'll count on the safe side to protect us long term. The bankroll for this is 100$ and I intend to bet 10$ or more based on the game we are targeting. This will allow for up to 90% from bankroll for recovery, which will be done on the same team. I will place none, one or multiple bets in the same day based on the available games and markets.

Tracking:
I will be tracking the tipping games and their results as following:
Post bet games prior to it starting, only using sports related tags to limit exposure on not related communities
Post daily results and conversion to Hive or second layer tokens on above communities
Post weekly or monthly results with the overall progress on above communities

Come followup by soccer betting journey, get the tips before the games and watch me staking the earnings into cryptocurrencies! A project that embeds the soccer love, betting thrilling and blockchain passion!
Posted Using LeoFinance