+74,000 Sports Staked. Road To 10m Sports
I have promised myself that I'll get to the top, it takes discipline and tenacity, with a lot of tribes token starting up, I hope one day to have my own, it's going to be awesome. The more reason I am staking here too, each night and day. For so many reasons, first is to be able to curate those I am bringing into the platform because I don't want them to be stranded, secondly is to earn a passive income by Curation reward at a particular amount of dollars per day, let's say $1. If this could be possible then I am sure I've attained a level of financial sustainability.
That is why I am staking more and more sports, to reach the 10m sports mark, I have reached 9m already yesterday, it's making me to be more serious than ever over this. The top is for me. I have said this to myself several times. That's why I am staking +74,000 Sports to my 9m sports to reach +9.1m. I have reassured myself that if I couldn't get to 10m sports before the end of the year, I will buy the remaining to reach my goal.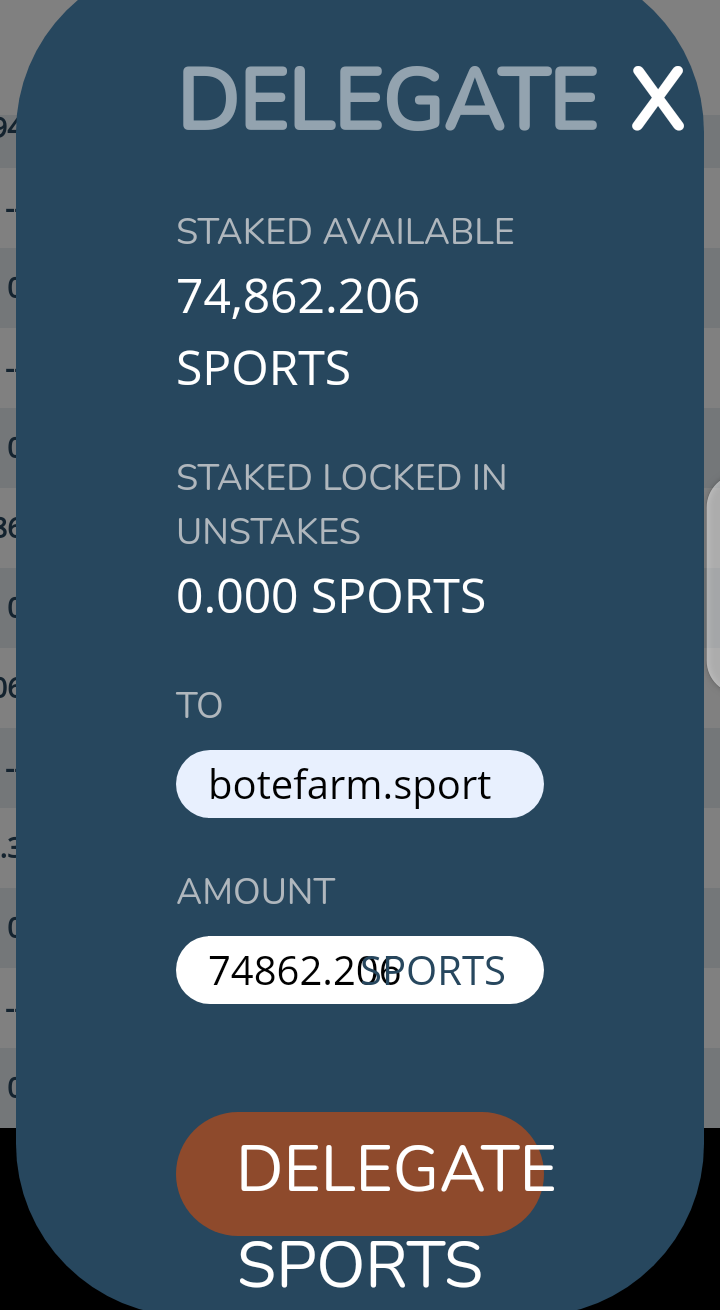 Trx ID
Meanwhile, It looks as if winter has moved inside our street, as I walked out to get my actifit points count for the day I got cold, but the routine early morning walk was a must. This post is also aa Freewrite entry into @mariannewest everyday Freewrite
Posted Using LeoFinance Beta
---
---