The financial problems of Tottenham Hotspur
Good Evening community
In the last hour, it was announced that Tottenham Hotspur has called off talks with Antonio Conte about becoming their next manager despite having positive discussions throughout this week.
instead of just giving you the news I am giving the finance side to this story from my perspective and why managers are backing away from the Tottenham job.
Let's begin.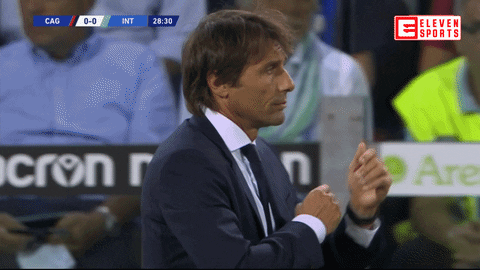 According to Italian reporters, the deal fell through due to the lack of transfer budget funding he was set to be given. A problem that Tottenham have had issues with for the past decade they just don't want to spend but why?
During the Mauricio Pochettino era at spurs where he spent 5 years at he wasn't backed financially well like the other top teams around Europe. Despite not having the biggest budget Pochettino did incredibly well with Tottenham guiding them to second in the premier league and getting them to A UCL final. but why did he fail and why wasn't the club investing.
Simple answer...
The Tottenham Hotspur stadium
During Pochettino's era at the club, Tottenham began construction and became fully committed to building their new stadium A stadium that promised to be one of the best in Europe. it cost just over £1 billion pounds according to the financial statistics this was A big blow to Poch on getting money towards buying players and after reaching the UCL final and losing the club was never the same, They started the following season poorly getting battered by Europe's elite in the UCL before Pochettino was eventually but very controversially sacked as manager.
The construction of the new stadium was evidently affecting the club but here is what the Stadium looks like.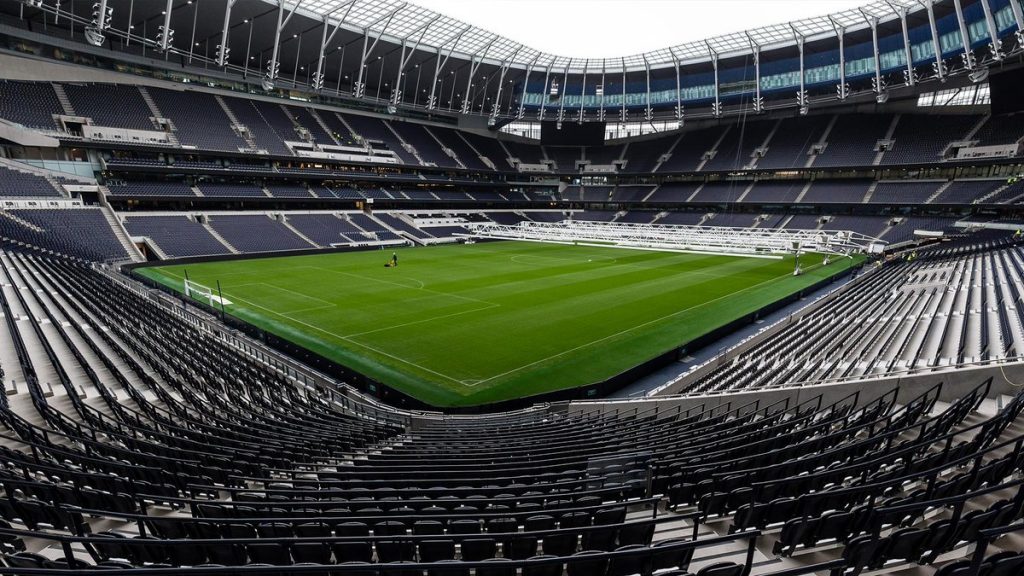 image source
Sure it does look like A fantastic football stadium it boasts A mega 62 thousand seat capacity the second biggest Football stadium in the UK only second to Manchester United's Old Trafford.
Third biggest if you include Wembley stadium.
The Tottenham Hotspur stadium isn't just for Tottenham Hotspur themselves there is another I should say Franchise utilising such A stadium...
The NFL
The Tottenham Hotspur Stadium is the first and only stadium to be designed to properly host NFL games outside of America, yes the NFL Utilises Wembley stadium but Wembley is not as prepared and as good at hosting NFL matches like this stadium.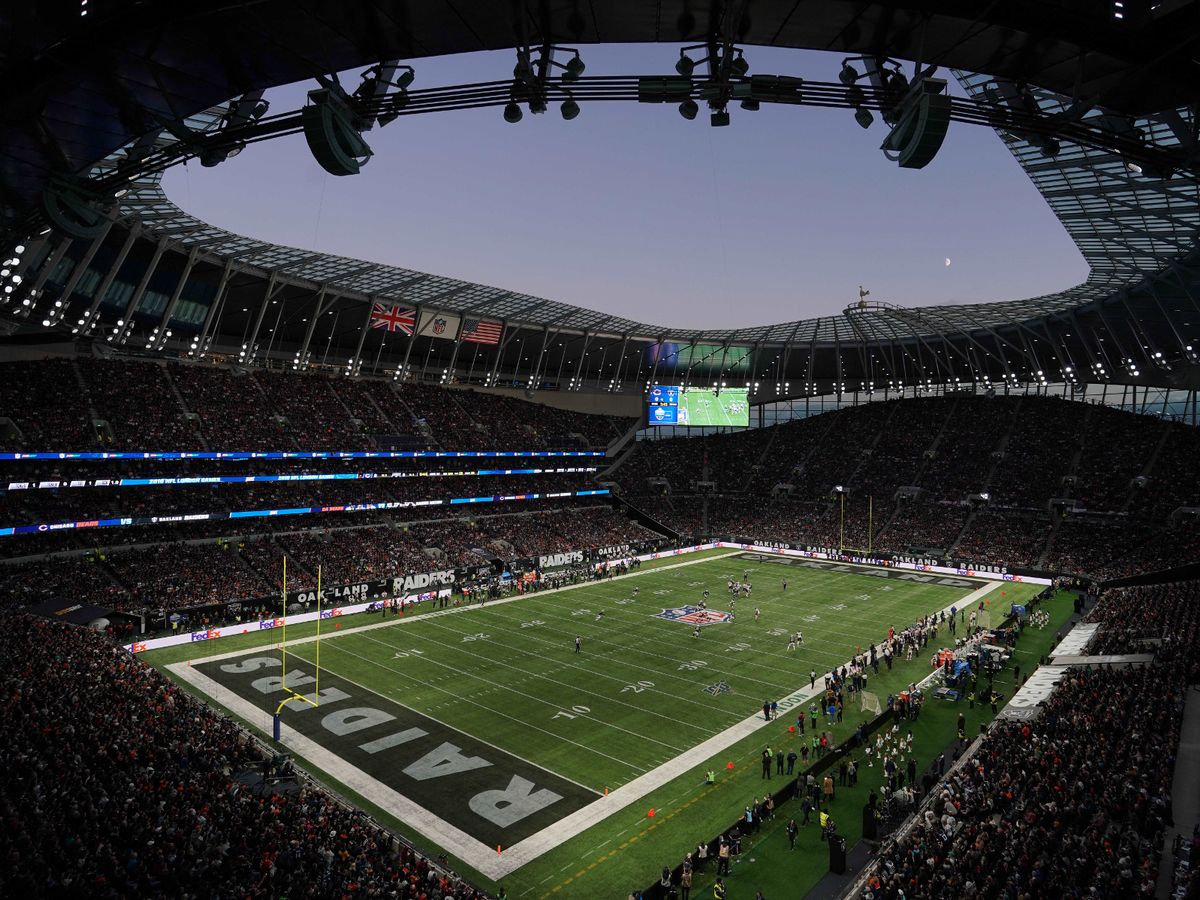 Image source
You may not have noticed but the NFL pitch is lower than where the football pitch was why's that?
Well, they are actually two playing surfaces on top of one another and when the NFL pitch is needed the standard football pitch is pushed away into A car park (I am not joking).
Despite A positive first year of NFL games at the stadium, it all went wrong when Covid-19 hit.
Prior to Covid-19 hitting rumours circulated online that the NFL team Jacksonville Jaguars were considering relocating to the UK because of the logistical issues they are facing with their current location. These rumours heated up more when it was announced that the 2020 NFL games in London would have the Jacksonville Jaguars play two times in London one after the other but then covid-19 hit and well that never happened. The rumours have dropped off and it doesn't look like there be any relocation now or for years to come with this pandemic but as things stand the NFL 2021 London games are happening and you guessed it the Jacksonville Jaguars will be playing A game in London.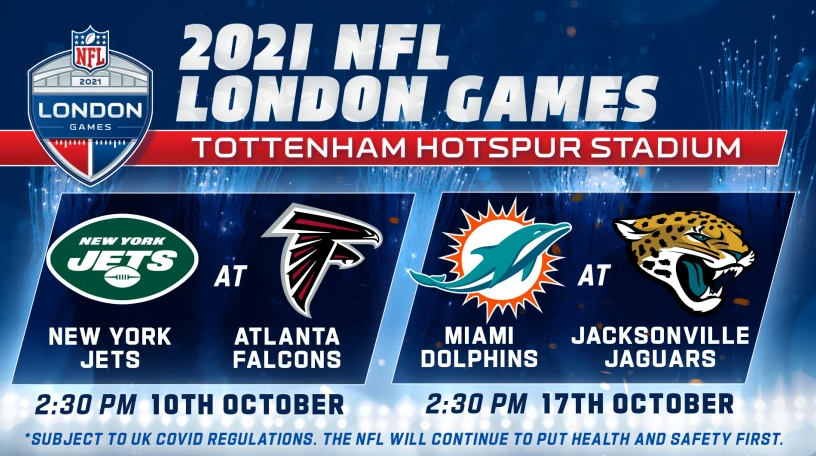 Moving back to Tottenham's financial issues.
In A market where clubs are spending 50, 60 sometimes 100+ Million on one player it is becoming more and more unlikely Tottenham will buy top tier players.
Tottenham also has A bigger problem, next season Tottenham won't be playing in the Champions League or the Europa League instead they will be playing in UEFA's new competition The Conference League, A European competition yes but by no means A good one and is for clubs that finish around 7-10th in their leagues respectively.
No big player will want to join A club without UCL football which will certainly cost Tottenham in this upcoming season.
Daniel Levy chairman of Premier League football side Tottenham Hotspur hasn't been quick at finding A manager and is struggling ever since sacking Jose Mourinho 6 days before A cup final, A sacking which cost Tottenham any chance of A trophy and any chance at getting A top 4 or top 6 finish.
Overall the problems just get worse and worse for this football club and with the Super League proposal A couple of months ago next season the Stadium will be A very toxic place unless Tottenham can turn this dammed ship around.
That concludes my post for today, Thank you for reading.
Please get involved below.
thanks again.
Posted Using LeoFinance Beta
---
---