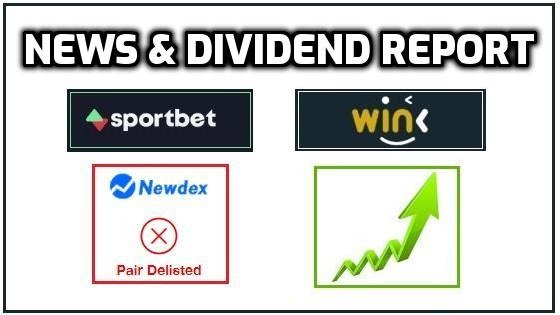 I continue to closely follow both the Wink.org & Sportbet.one platforms in 2021 bringing weekly updates on the news and the Dividends they are bringing in...
SPORTBET.ONE NEWDEX DELISTING
It looks like SBET along with all the other Gambling Related token were delisted from newdex.io without any warning.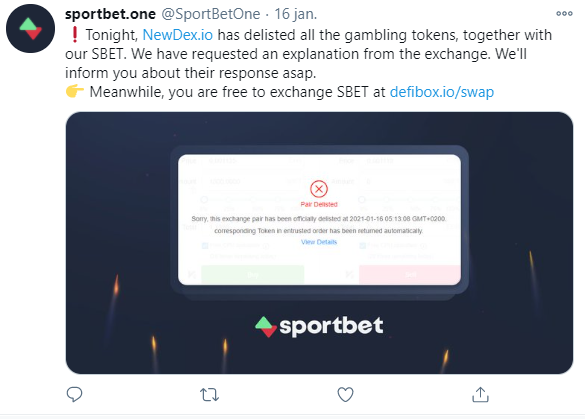 Defibox.io/swap was another trading option but it looks like they also removed all gambling tokens. At this point, it is not really clear what exactly is going on but the platform is still working properly and dividends are being paid out. I'm sure more news around the event will come out during this week and a solution will be found.
SBET Dividends
I used the latest SBET trading price in my spreadsheet and dividends continue to be quite good. If the price dips when the trading pair gets back online, I might actually look to buy some more SBET as I do really like the platform they have built for betting. With new people that are currently entering crypto, it should be inevitable for some to find their way to this platform.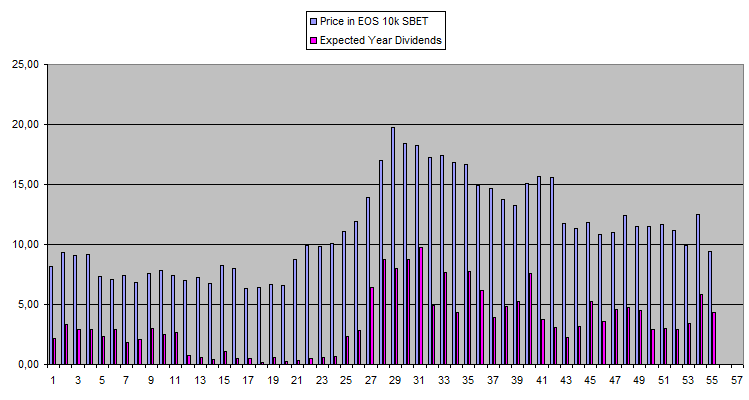 ---
WINK.ORG News & Dividends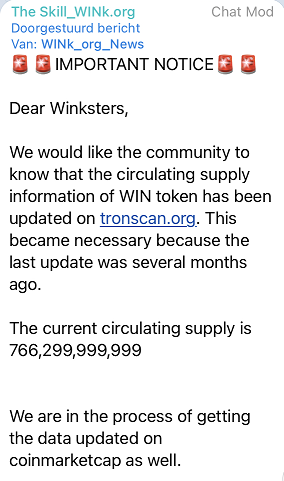 The total circulating supply was adjusted and is now at a massive 766,299,999,999 WIN coming from 313,607,571,387. The pace at which these tokens are being released to the team is quite rapid with the maximum being at 100 Billion. Only 12.5% of the total supply is frozen to collect dividends. It feels inevitable that more will get sold and frozen over time. I expect this will happen when the dividends start to pick up suppressing the price of WIN to go much higher. This massive supply certainly is a dark cloud that is hanging above wink.org and I will continue to keep a close eye on it moving forward.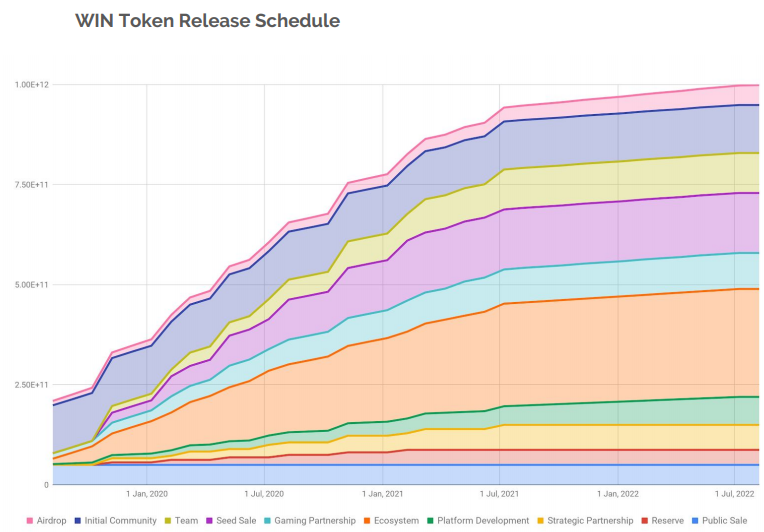 ---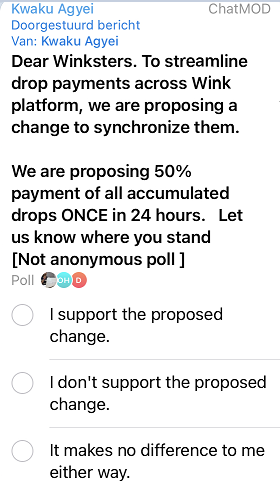 There was a proposal vote on telegram to switch to a 50% daily payout model. It's not really all too clear what this means but I assume they keep adding all earnings to the drop pools paying out 50% of that pool on a daily basis making it so that token holders get equal as many dividends but they are distributed in a more stable way instead of having a lot on one and nothing at all on other days. I should be able to closely track how this actually evolves in these weekly reposts the coming months. The poll itself was just for the show giving the impression that the community actually has a say in things and it was going to pass regardless. Most on telegram seemed to dislike the changes (people by default are against changes). All details on the new drops system can be found on their Wink Foundation Blog
Here
---
WIN was trading at a discount weeks ago (See WINK Discount? around 63$ for 1M WIN giving a APY of +70% at that moment based on the dividends which come from actual revenue. By now, the price has gone back up to 92.16$ for 1M and I'm glad I took the opportunity to add 5M WIN to my stack (for now)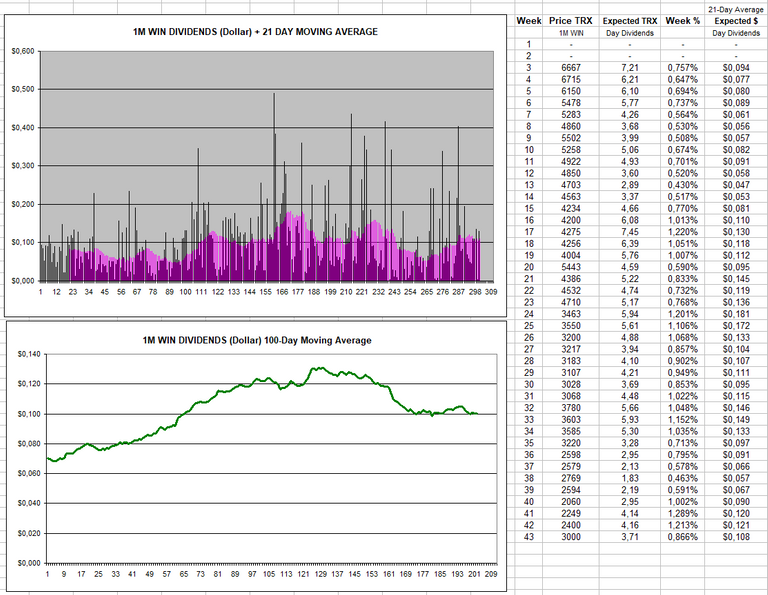 At the current price now it still gives a +0.866% Weekly return based on the 21-day moving average Dividends.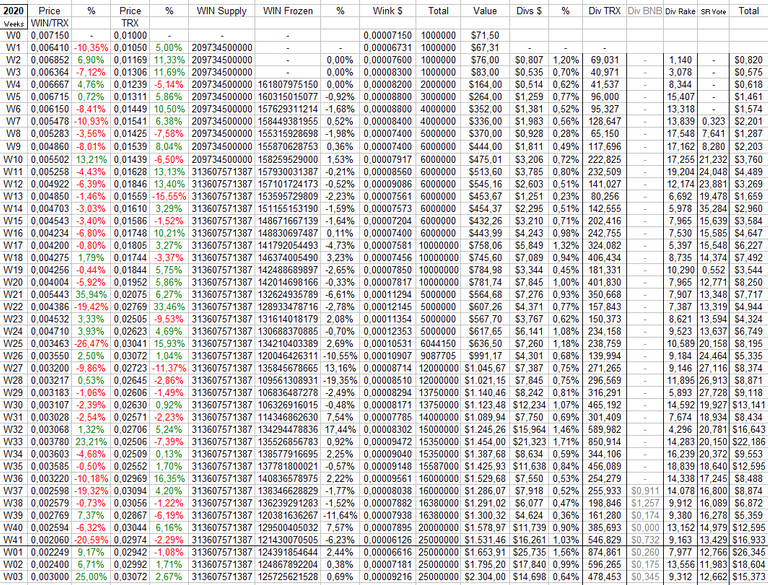 ---
That's it, I'm looking forward to what will happen in the coming week and how everything plays out...
---
Posted Using LeoFinance Beta