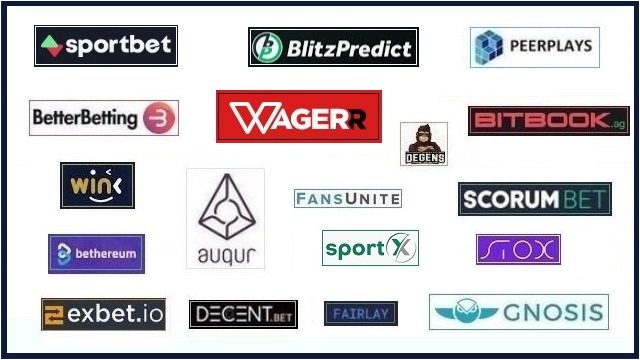 I try to stay up to date with all the latest news and developments from Blockchain Projects that offer Sports Betting making a report each month with my personal experience and insights on how this space is evolving all from a rather skeptical angle to keep it real.
Market Overview
Sports Betting with crypto and on Blockchain has already come a long way since the start of the previous Bull run, yet it doesn't seem ready yet by a long mile for the next cycle as there are still way too many difficulties that avoid actual adoption.
---
This all makes it so that any serious bettor who aims to make a profit is still best off using existing platforms like Sportmarket Pro which I have been using myself as betting broker for many years always being able to get the best possible odds on the market with good limits.

---
On to what has been happening in Blockchain Betting Related Projects last month...
---
| Augur | |
| --- | --- |
I wrote 2 months ago in the May Report how Augur v2.0 was announced to be launched "Soon". After some more delays, it was finally released yesterday. (Read Augur v 2.0 Launched).
The price of REP 2 months ago was 12.81$ and it looks like one of those "buy-the-hype & sell-the-release" types of situations. The price ever since has gone up as high as 25$ and I did manage to get a profitable short term trade in on it selling it the moment it hit the big resistance zone vs BTC.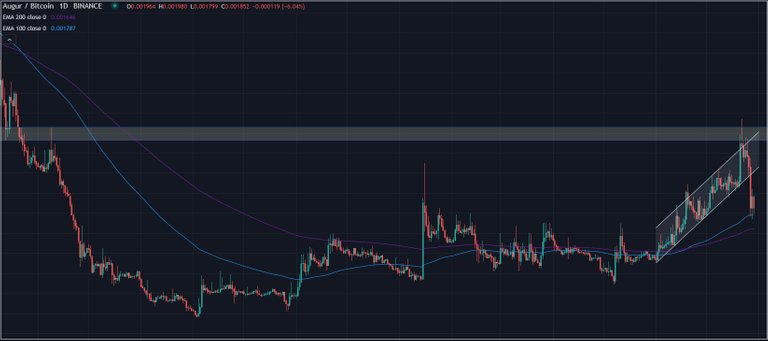 For as far as Augur v2.0 goes, from what I've seen there is a 20$+ Gas costs in order to create an account that pretty much makes it impossible for me to take this seriously. I will pretty much leave this project aside until the Specific Betting UI gets integrated and won't try it out until the initial transaction fees to get things going drastically comes down.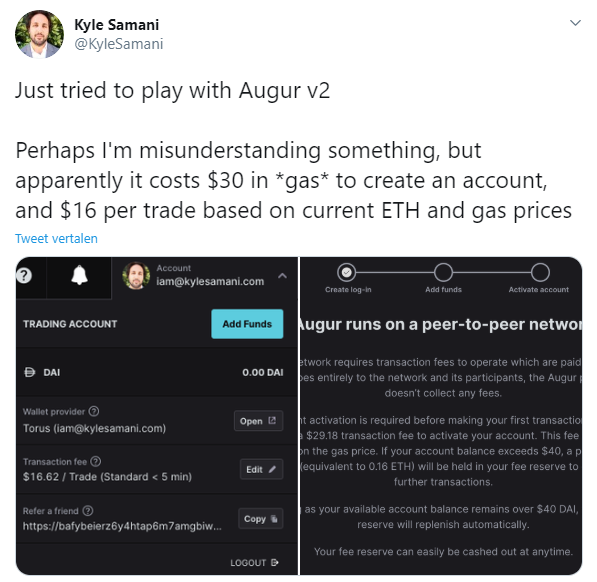 ---
| casineos.com | |
| --- | --- |
Casineos was brought to my attention last month which also offers some sports betting so I took a brief look at it. I can't say it in any way impressed me though as you need to register an account first in order to see the odds which by default makes it impossible for me to take a bookie seriously. Using 10minutemail.com, I quickly managed to get on. From what it looks like, the odds only show in American Format (No Decimal) and the offers are very limited with the odds being nothing special. I also honestly don't fully understand the blockchain / decentralized aspect of it since you need to make an account and deposit funds if you want to bet. I also have no clue what it has to do with EOS.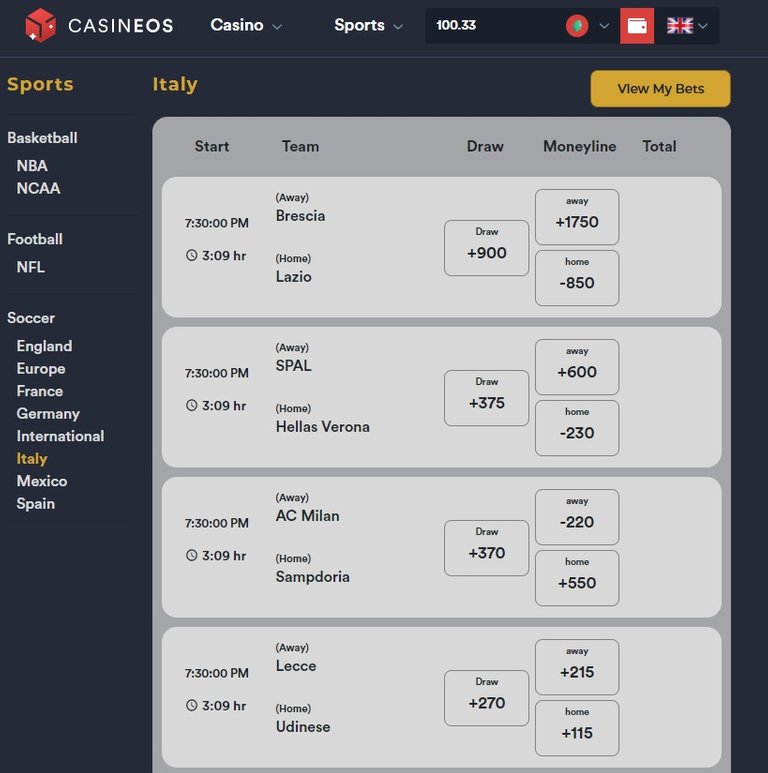 Right now there is simply no valid reason for me to use this platform. I will keep it on my radar though in case this is just a base product with many updates on the way.
---
| Wink.org | |
| --- | --- |
Not all that much news form Wink.org who made their DICE token tradable on Poloniex and Trontrade now trading at 1.66TRX. There aslo was another monthly report (Link) as usual.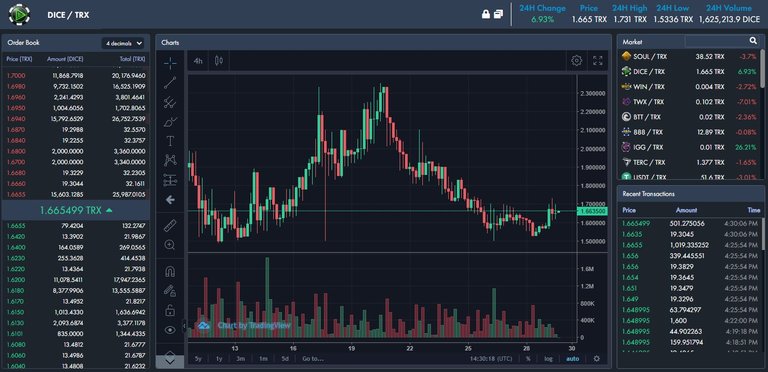 ---
| Sportbet.one | |
| --- | --- |
Not much news around SBET which went up nicely in price as Dividends increased because of the increase in sports again. They main metric I'm looking at now is if they increase their number of users who took at least 1 bet on their platform weekly (113 Last Week) as volume and dividends right now are way too dependant of a couple of whales.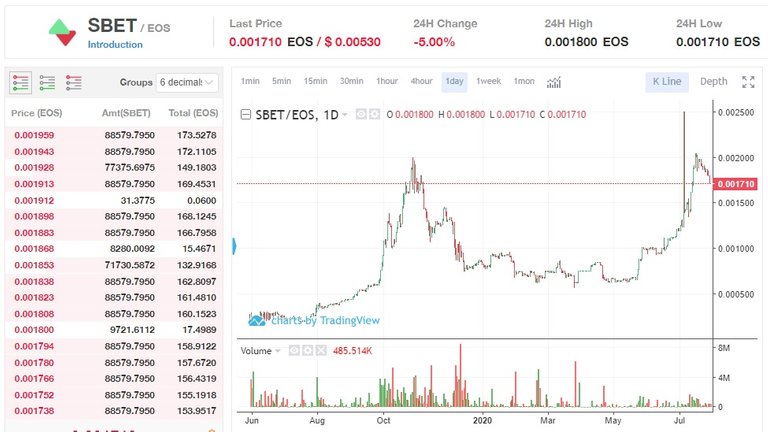 I will continue to make weekly updates each monday on how the Dividends from both sportbet.one and Wink.org are holding up.
---
| Wagerr | |
| --- | --- |
The really long syncing times on Wagerr after not having opened the app are really annoying and I have a hard time seeing it getting real adoption as long as this is mandatory. The net amount of WGR that has been Minted since the platform went live currently is at 7,546,461 WGR meaning players have managed to beat their odds putting some pressure on the token price. I do plan on using this platform once the Belgian League starts again since some of the odds they have on offer are the best on the market and I have some WGR in my wallet. (I honestly don't think I would go through the hassle in case I had no WGR). The platform itself aside from the syncing does work quite well without suffering from transaction fees and a total of 222k Dollar has been wagered on it last week in total.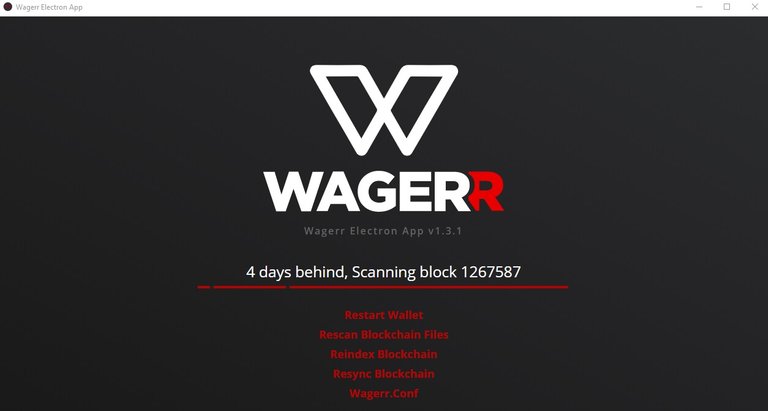 ---
Listed Projects (CoinMarketCap)
26/06/2020 --> 29/07/2020
---
Listed Projects (EOS)
| Rank | +/- | Project | Token | MCap | Price | 24h Vol |
| --- | --- | --- | --- | --- | --- | --- |
| 027 | (-2) | Sportbet.one | SBET | 2.1M | 0.005327$ (+91.89%) | 2.4k |
---
Unlisted Projects
---
Previous Monthly Reports On Blockchain Betting Projects
---
That's about it for this month. Let me know if there is anything major I missed last month or if there are some more promising projects I have yet to take a look at. Thanks !
---
---
Posted Using LeoFinance