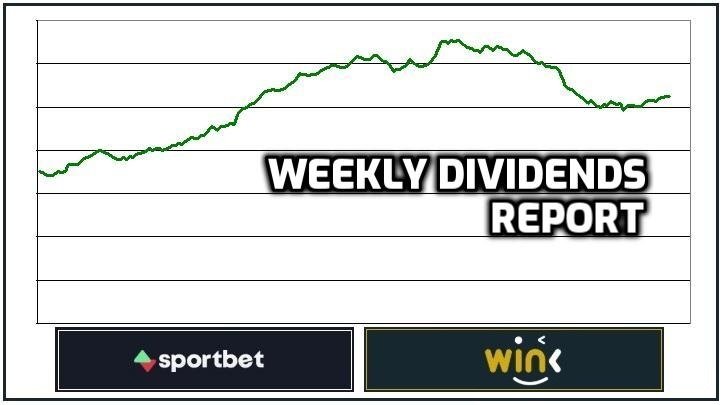 I continue to closely follow both the Wink.org & Sportbet.one platforms in 2021 bringing weekly updates on the news and the Dividends they are bringing in...
Both WIN and SBET brought in some solid dividends last week while also going up in price. I wrote about how WIN was possibly trading at a discount these past weeks and how dividends seemed to have found a bottom which seems to be the case. In the end, the price still just goes along with the rest of the crypto markets and the dividend levels just partially have an influence which makes it so that there are nice opportunities especially when trading against the dollar. I personally just like to cost-average buy or sell when the price really gets too high to possibly buy back more later while benefitting from the dividends.
WINK.ORG DIVIDENDS
Based on the dividends last week compared to the current price, they offer +0.99% weekly returns which are quite a bit above average. Based on the 21-day moving average, they are at 1.213%, and looking at the 100-day moving average, they are at around +1.02% and everything is rather stable when looking at it from a longer-term timeframe.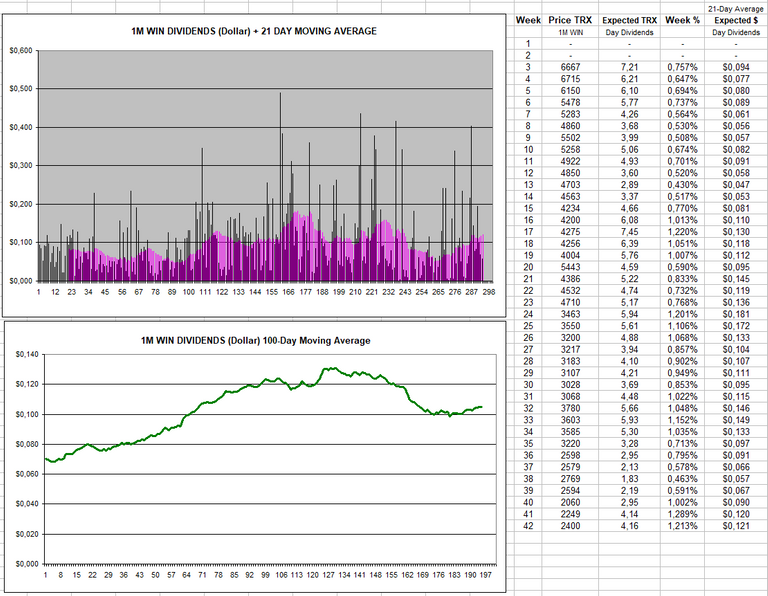 ---
SPORTBET.ONE DIVIDENDS
Some drama last week on the EOS chain with Dan Larimer leaving but this shouldn't influence sportbet.one which runs on EOS all too much. Adoption remains a big problem right now despite everything working properly. Both the Dividends and the price saw a jump last week but the number of people using the sportsbook (107) hasn't gone up. based on the current price and last week's returns, 0.895% weekly returns can be expected.
---

---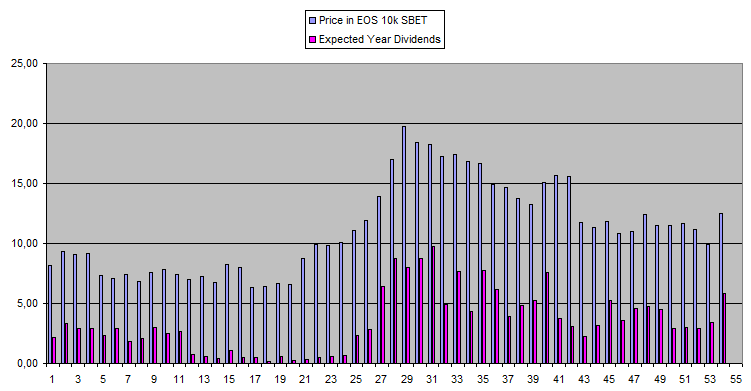 ---
That's it for this week.
---
Posted Using LeoFinance Beta