Barcelona - The Financial Black Hole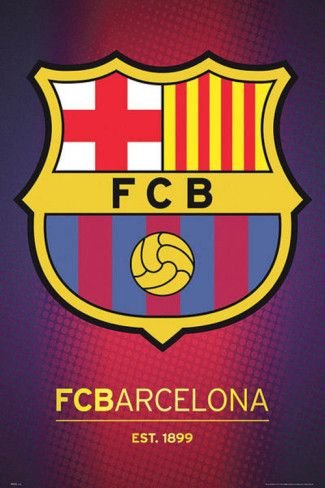 We knew Covid would highlight the clubs that are poorly run as with reduced revenues those clubs would be exposed. Barcelona was one club that has poor business practices and one can argue that this is not a business and more like a charity. The sale of Neymar a few years back gave their profits a huge boost but they don't have a Neymar to sell every season.
It was revealed today that Barcelona have to make some drastic changes before they can do anything this season. The club is more than $1 Billion in debt and topping that is 40% over the Liga wage cap. In order to sign any new players they need to fix this immediately. I have always looked at football clubs with curiosity as how are they allowed to get away with this? If you are a business with over $1 Billion in debt how on earth do you get any funds? Every season they go deeper and deeper into debt and it has to come to an end at some point. It is not surprising that Barcelona wanted the Super League to go ahead as it could have bought in more revenue for them which they are desperate for. This club looks like a sinking ship as how do you fix these financials?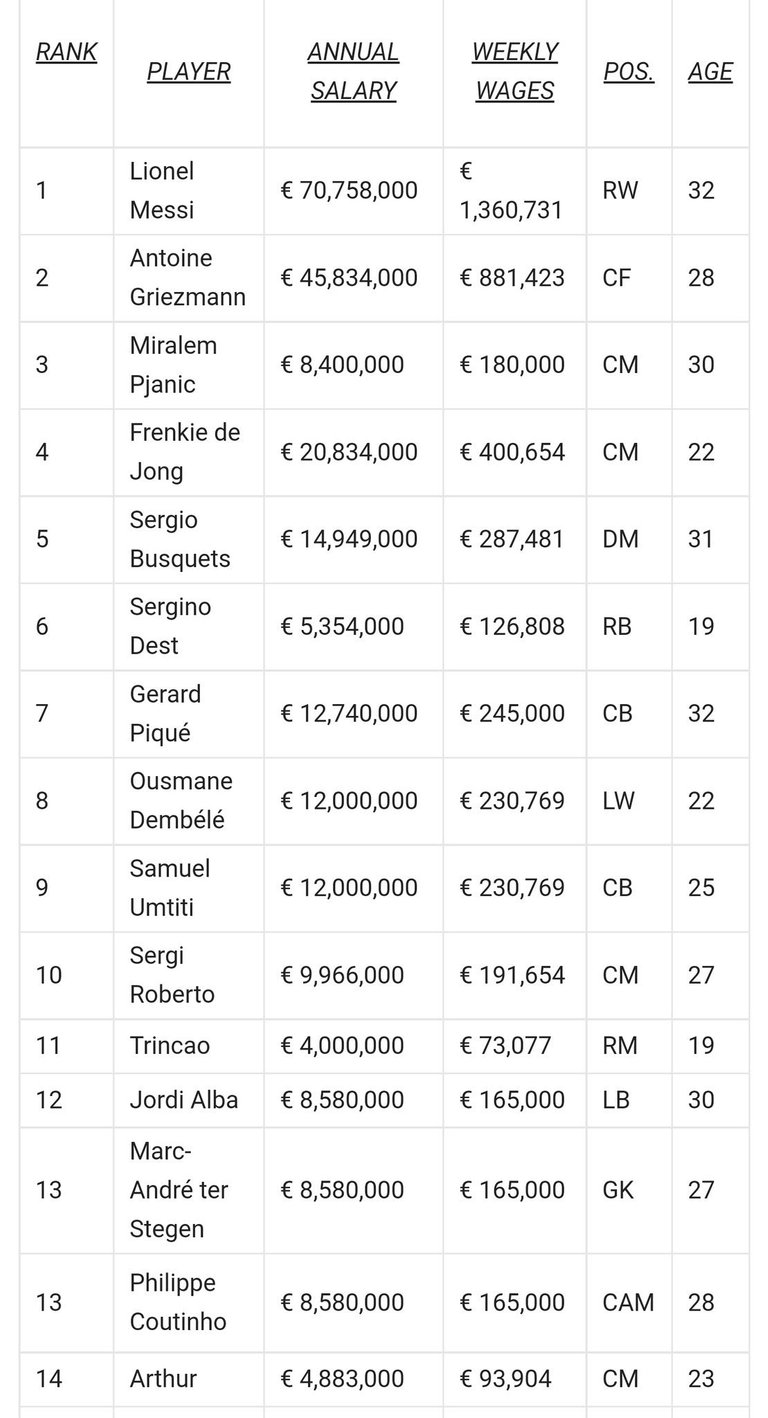 It is not only the new players that they have already announced who are in limbo land like Aguero and Depay, but also Lionel Messi cannot renew his contract. There has to be player movements out before new names can come in.
Looking at the wage bill this does not look for good reading with 5 players over 30 with the best days behind them. Clubs need to be run like any business and holding onto depreciating assets that are costing you more each season is seriously bad management.
The club mentioned that they will most likely have to sell Griezmann in order to keep Messi. I know in the past clubs have faced penalties and certain sanctions for abusing the wage cap and this is seriously bad. 40% over is total abuse and it will be interesting to see the punishment dished out. La Liga have to take some blame as they approve every contract of every player in the Spanish league.
Last year Messi wanted to leave and was blocked not only by his club but also La Liga. They see the value of having him on tv being their main draw card. Is Messi honestly worth €70 million per year when lets be honest the club can't afford him. One player on his own is actually doing more harm than good for the club.
Every season La Liga looks at the balance sheets of all clubs and informs them of what they are allowed to spend. This is in order to protect the Liga and to make it sustainable. Back in November last year Barcelona was told to reduce their wage bill allowing them a wage budget of €383 million compared to €671m in 2019/2020. If that is the case then every player on this list above needs to be sold as the club has to find €288m in reduced salary costs. The problem is where do you start as with an ageing squad the value is no longer in the players. Barcelona haven't exactly rotated players in and out adding no business value.
Real Madrid and Atletico Madrid are also in a similar position having to reduce their wage bills by 27%. Like any business foot ball clubs are no exception and need to stick to the key principles of sustainability which is spending less than what is coming in.
Posted Using LeoFinance Beta
---
---