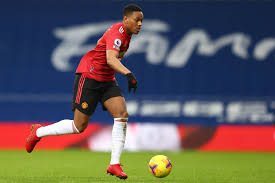 image source
MU attackers are in the spotlight because their performance has reduced and scored minimal goals. a natural wal in the world of football if the attacker obeys and improves his performance. At this time Martial started to be minimal in scoring goals in contrast to last season and Martial was considered very violent to score goals.
This season Martial has only scored 4 goals in 19 appearances. that's why a lot of the spotlight is staring at him. last time Martial scored against Southamton. at that point they won absolutely 9-0 and Material contributed 2 goals in the match.
for all appearances in all competences Martial has appeared 29 times and for the total goals he has scored 7 goals. because of that he gets the spotlight very rapidly because his appearance in the season is considered more productive.
Posted Using LeoFinance Beta