$370 distributed to Skateboarders in 7 days thanks to Skatehive

More and more people are joining Skatehive Skateboarding Community the past few days thanks to our awesome community members who spread the word about us and more than 370$ were distributed in skateboarders the past 7 days for their skateboarding content
Numbers don't lie

God damn, I never thought that Skatehive (Steemskate back on Steem) was gonna reach 300 subscribers when I created this community 2 years ago. My intention was to give birth to a place where skateboarders can share their content and socialize and look at Skatehive now.
We are cruising a bit over 300 subscribers and that's all thanks to you #Hive fam. There is still HUGE room for growth and the best are yet to come.
If you feel like showing us some love and support our skateboarding movement feel free to subscibe to our community and vote on some posts.
Skatehive on Hive : https://peakd.com/c/hive-173115
Skatehive on LBRY : https://lbry.tv/@Skatehive:6
39 Active Users - 148 Interactions
I think we can agree that everyone loves receiving feedback for their work. A nice comment definitely boosts a content creator's confidence and commenting in a skatehive posts also earns you Hive thanks to Skatehives Comment for upvotes initiative
Take a look at how much Hive everyone earned for their comment in my one of my latest skate posts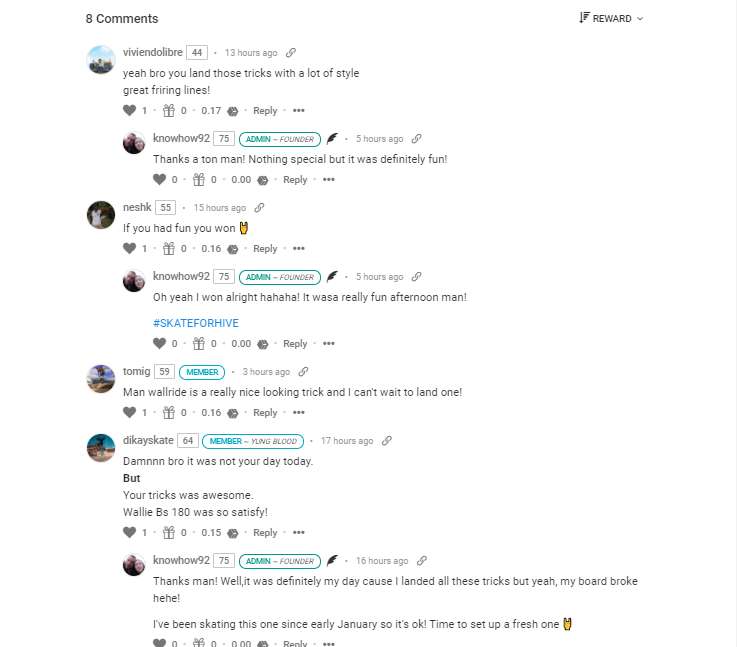 $0.16 for a comment? Well, engagement is the key to a successful community and Skatehive team knows and rewards that.
Feel free to comment as much as you like and @Skatehive's curation account (@steemskate) will upvote all your comments in Skatehive posts.
$370 Distributed to our community members
Our biggest number of weekly payments since Skatehive was formed was paid out to our community members the past 7 days.
Check out how much money skateboarders like @cinnartmon and @dikayskate made from their skateboarding posts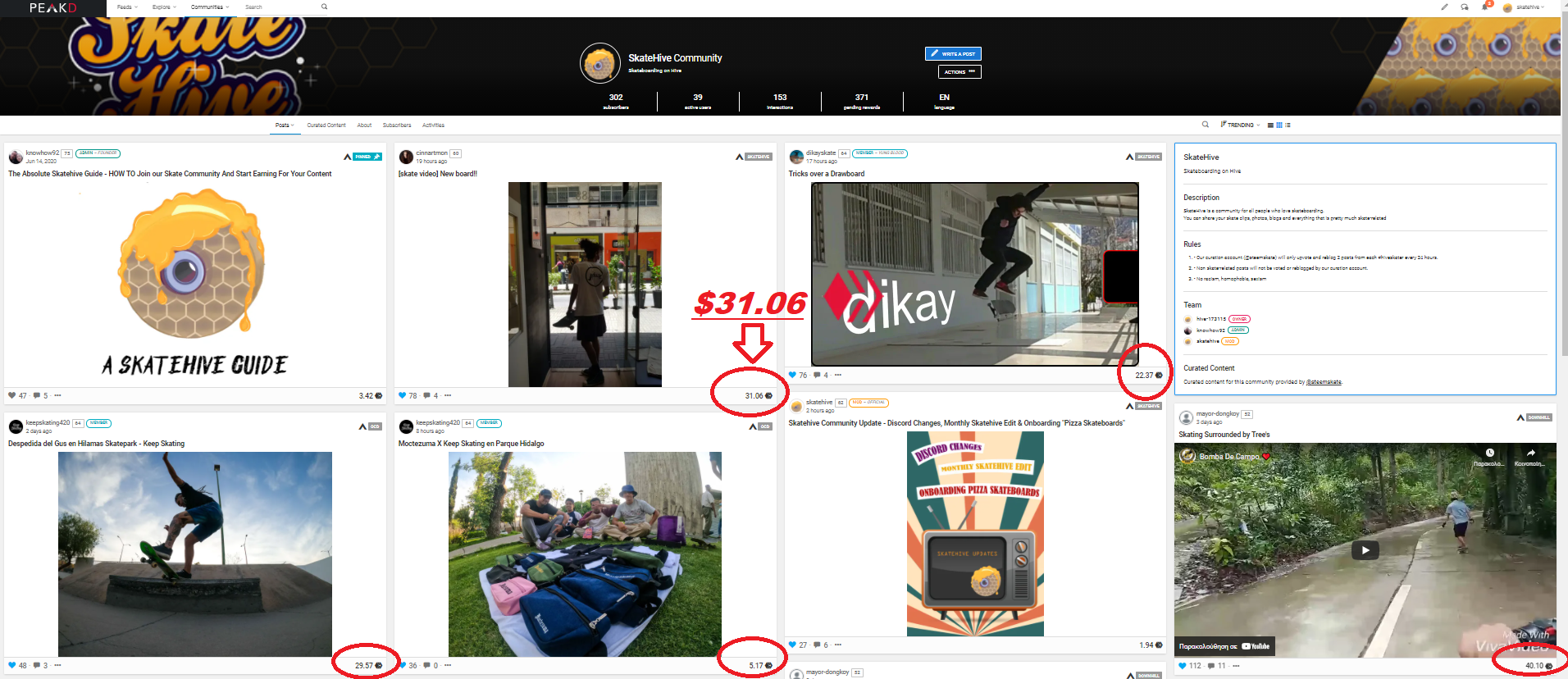 50% of this payment goes to the content creator and the other 50% is going back to all those who upvoted (liked) the post.
For example, @cinnartmon will earn $15.58 in Hive from his latest #skatehive post. Pretty fair for doing what you already do in other social medias like Instagram which pay you absolutely $0.
Skatehive is not all about money
Earning crypto for your content is really cool but the best thing in my opinion is that you meet awesome people all over the world.
I've connected with a ton of awesome skateboarders and even met some in real-life like my meet-up with @stickchumpion in Barcelona. I'm from Greece and he's from England hehe!
On top of that, no one can block or delete you skateboarding content since Skatehive is built upon Hive, a decentralized blockchain owned by it's users so waste no time skateboarders worldwide.
Create your Hive account, log in to https://peakd.com/ and share your #skateboarding content with Skatehive TODAY!
---
Earn Crypto For Your Content (Affiliate Links)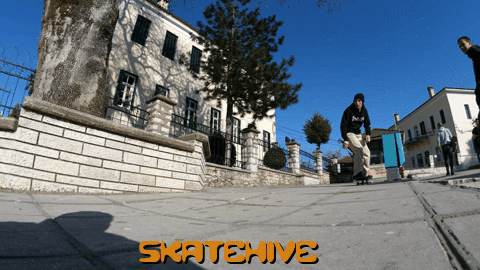 Find me Here
🏡 Hive: https://www.peakd.com/@knowhow92
☕️ Ko-fi : https://ko-fi.com/knowhow92
☀️ Lbry : https://lbry.tv/@knowhow92:d
📹 Dtube : https://d.tube/#!/c/knowhow92
📷 Instagram : https://www.instagram.com/haris_housos/
📹 Youtube : https://www.youtube.com/channel/UCJTNnvAHca8jcxaBpWn-bzA
📱 Twitter : https://twitter.com/theocharis_ch
Posted Using LeoFinance Beta
---
---