As I wander around this wide Hive Blockchain, powering up was really never my intention. There were a couple of times when I think of just cashing out some of my little earnings and use it for a living. I just hanged onto this blockchain because of Sportstalksocial, a Sports-focused Hive Tribe which aims to create a community of Sports people.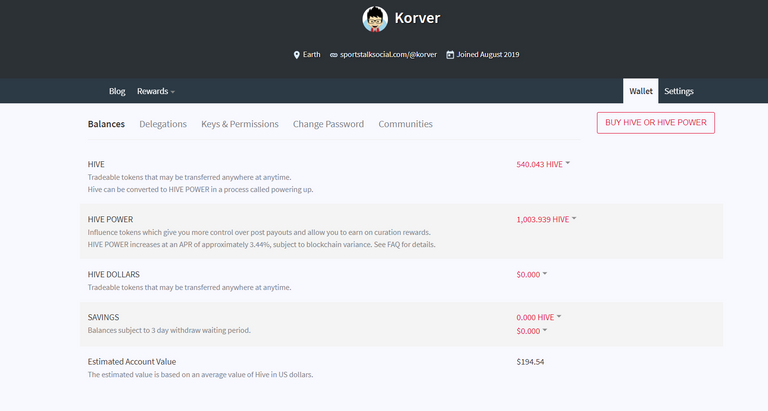 As I mentioned, powering up in Hive (in HP) never did took into my interest. It when I realize there could be more than just staking. It creates a lot a deep sense of connection, that you investing in HP means you value this blockchain more than just a content writer here.
I was lucky to purchase Hive at around 0.09-0.10 USD, I'm quite fortunate it has now sitting at $0.13 each - around 30% gain for me. I plan to sit it for now and focus on increasing it more so my vote can be a little worthy.
I have been writing short contents on LEO and when I came back just now, I was shocked to see a lot of improvements. Dang! This is amazing. I love the editor, the fonts, the assurance to the visitors that most of the tokens are staked rather than being liquid.
Good to see Bitcoin rising again to $19k, not that much hype compared to before. Lucky to those who were able to purchase the dip, approx 6-9 times return for them. I'm anticipating (and hoping) alts will follow. Can we see a $0.5 per hive by the end of this year? I hope so.
I've been recently engaging with Sportstalk and EpicDice platforms and it has been a solid experience. My plan for Epic Dice is just to accumulate tokens (probably around a million) and sit to wait for the dividends to come every day (if the house is winning). I'm trying my best to do a safe bet (and low wagers) w/ higher winning chance but low reward. In terms of Sportstalk, it's been straight 3 days of publishing Sports related content that are original.
Guess next? I'm planning and trying my best to blend in with LEO Finance. I'm looking forward to a positive welcome! <3
Allow me to share my Sportstalk banner GIF created by @baa.steemit at the end of this post.


Posted Using LeoFinance Beta