welcome back crypto lovers
Its start with a mourn, hey crypto investor- today is blood birth of the market. This is going to present about your favourite crypto coin status form the source of coinmarketcap.com.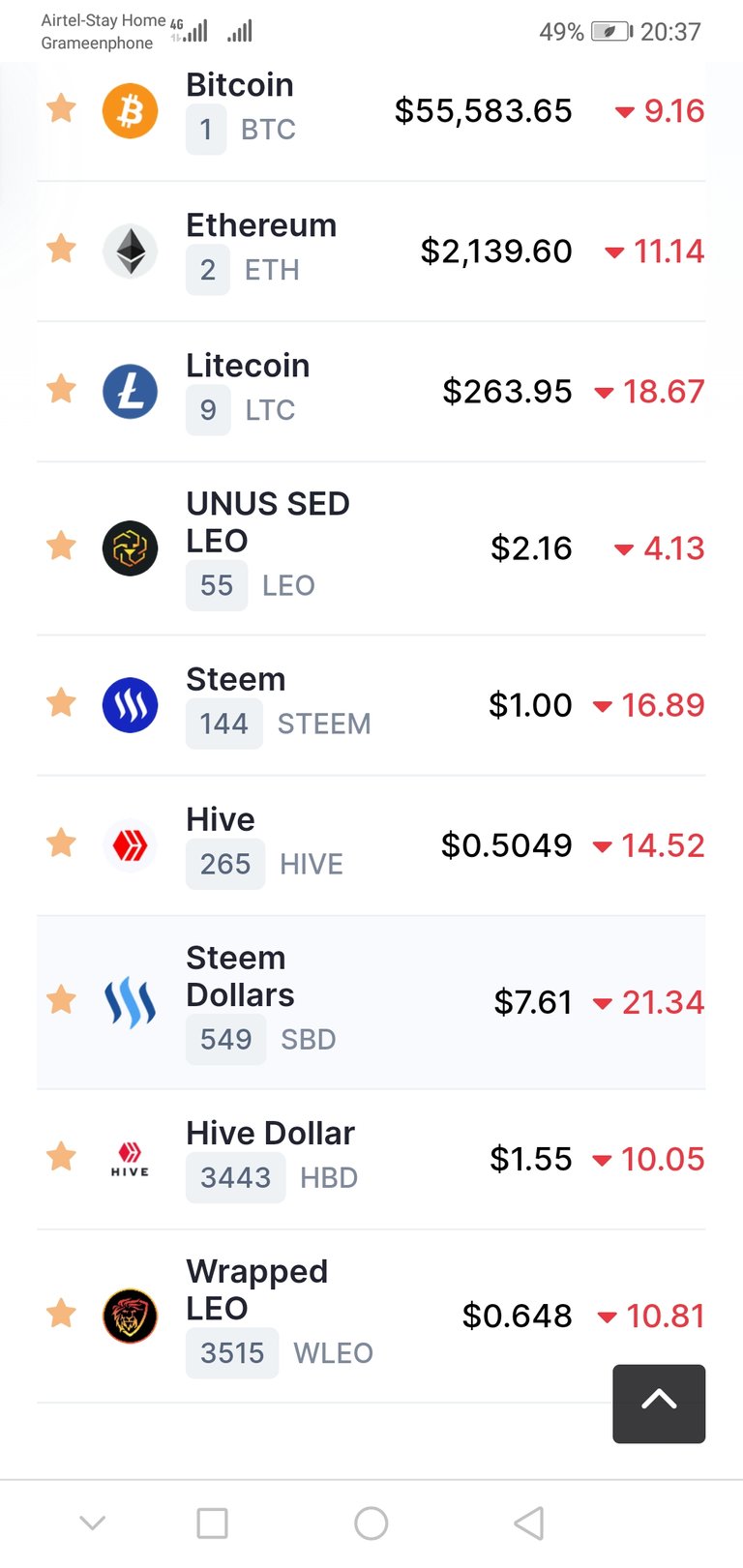 Could you find the percentage change of the crypto price, everyone in the market most of the red sign and huge drop down of ptice. Steem is currently down wit 21 percent where unus sed leo about more than four percent down. Can said it about market price correction, i think no- here is going some gambling by downing the price. Investor are looking some cheap price for investment, but gambler are now starting to sell all their coin, actually when the price was high, about btc price was 63K+.
Another coin about Doge that raise 25% more today at price $0.313, but not listed here.
May we talk later about another alt coin AKT in next day.
Stay tune LeoFinance for more updates.
Posted Using LeoFinance Beta