Hello fans of crypto
What's up everyone, this is presenting your almost favourite coin status form the source of coinmarketcap.com.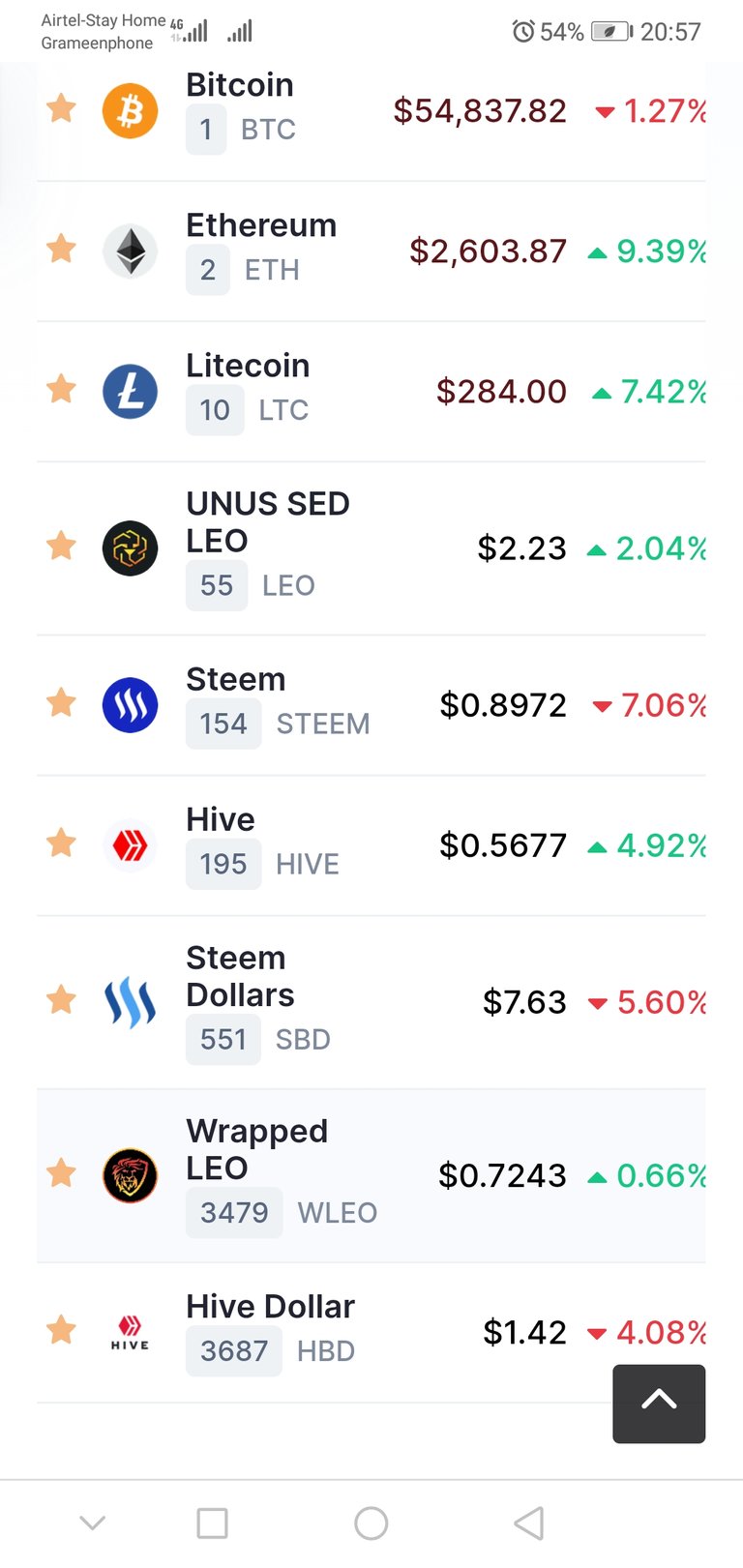 Opps! Price of btc is down under 55K, but glowing your face to see as eth again raise of its nine more percent, now eth is more than 2.6K+ dollar. This is very interesting issue that eth is still rising.
Another issues is that the price difference between steem and hive is becoming closer, hive is try to fight back but struggle still now.
Stay tune LeoFinance for more updates.
Posted Using LeoFinance Beta