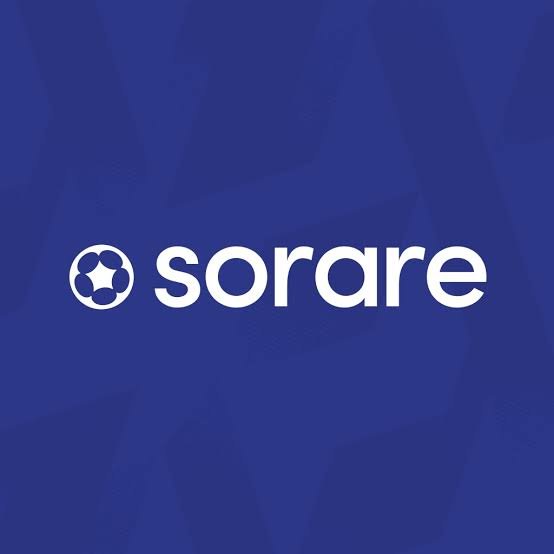 source
I came across this platform from my numerous surfing of the internet. It's quite surprising that this fantasy soccer game has been in existence since 2018. The support and partners involved with this game make it an interesting one to be part of.
To register and Claim your free 10 cards, click here
What is sorare?
Sorare is an online football fantasy game built on the Ethereum blockchain. Just like every fantasy game, the game relies on the outcome of a real-life event.
Sorare utilizes NFTs—provably scarce tokens. It allows users to acquire digital collectibles which are limited just by managing a team of five.
What's makes Sorare unique?
Every digital collectible acquired on Sorare is an official card that has been certified by either a club or a league.
All cards are unique, scares and limited. Earning, trading, and playing with digital cards are options available on Sorare.
About SORARE cards
Sorare thrives on the scarcity of their cards. Aside from the common cards which everyone is eligible to get upon sign up, other cards exists. The valuability of the cards depends on how scares they are. Other Sorare cards are;
Unique (1 copy)
Super Rare (10 copies)
Rare (100 copies)
How does Sorare work?
On signing up on the Sorare, you get $500 million to claim 10 free NFT cards. These 10 free NFT cards are digitalized cards of real-life players.
To start earning on Sorare, players have to enter a tournament. Entering a Tournament is free and multiple tournaments can be entered at once.
At the moment, only three tournaments exist on Sorare and they are; All-Star League, Under-23 League and Regional League.
To enter a tournament, each player has to set up their teams. Each team must have a goalkeeper, defender, midfielder and striker.
Each team is to be composed of five players. The five players have to be selected from the 10 free cards gotten while signing up.
Points are being calculated based on the real-life performance of each player in a team. Teams with high scores stand a chance to have a share in the weekly prizes.
Prizes to be won on SORARE
in each game week, over 700 rare and super rare cards are given out
20 ETH reward pool to be distributed among highly ranked players on the scoreboard
Unique card of any choice for the player who ranks top on the monthly scoreboard.
Official partners and investors of SORARE
ConenSys
e.ventures [investor]
Ubisoft [Investor]
Opta
Partech [investor]
Portis [investor]
Other investors and partners includes pique and Andre schurrle.
Over 107 clubs are officially licensed and New clubs are been added every week
To register and Claim your free 10 cards, click here
---
For more info click the following links
Link 1
Link 2
Link 3
Posted Using LeoFinance Beta