5 Million SPORTS Tokens! .:. and ALL staked!
At the beginning of this year, I have created a list of goals that I would like to achieve by the end of this year... In a nutshell, it was a simple list of 4 goals connected with my crypto journey, 3 on Hive and 1 on LBRY... 11 days ago I have reached two major goals... One of them was to have 20K staked Hive and the other one was to have 7.5K staked LEO tokens... Tbh, I have added the LEO goal later during the year, as I have decided to go back into my previous focus, which was crypto in general, exploring new coins and crypto projects...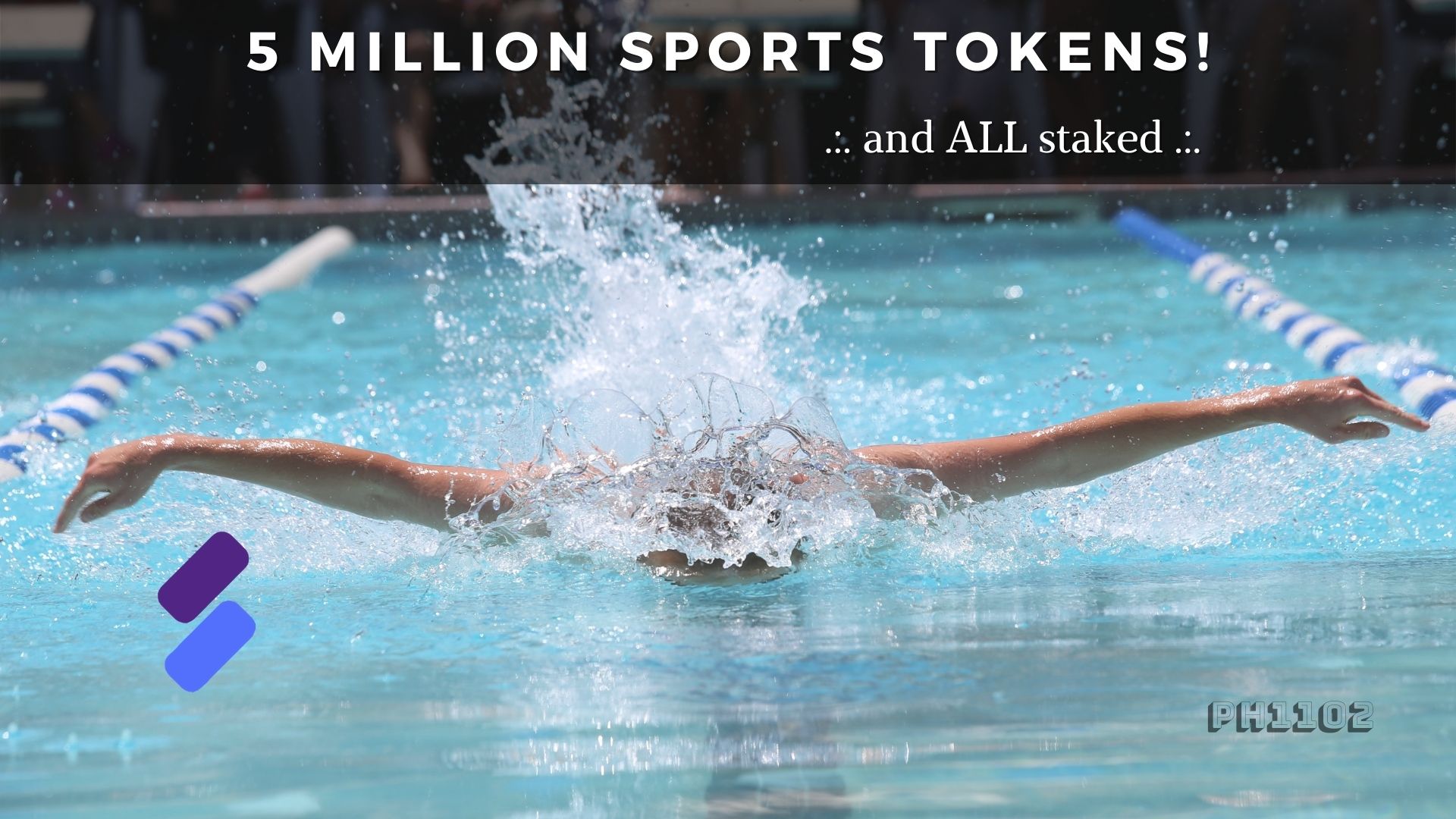 Image created in Canva.com
Moving my focus to crypto made me more aware of some great opportunities out there... And one of them was a SPORTS community, tribe, and their token... As I was doing regularly my Actifit reports (religiously every single day), I have accumulated a nice amount of tokens... But, on the other side, all this mess with plandemic hit sports in general very hard (and of course many others, but you get my point)...

So, in one-moment SPORTS tokens were extremely cheap... Luckily for me, I was following @uyobong who has mentioned a couple of times in his blog posts how SPORTS token is undervalued and how everyone can become a SPORTS whale with low investment... I have already written about this story in my other post where I was celebrating getting into the Top 50 SPORTS token rich list, and you can find that post here...
The sweet juice has been made these days when I reached 5 million staked SPORTS tokens on my account created specifically for SPORTS curation @ph1102.sports! It is a juice from great investment in tokens when they were deeply undervalued, plus regular Actifit SPORTS rewards, plus delegations from my Actifit account, and plus the curation rewards that I have received from upvoting and supporting great posts on SportsTalkSocial platform!

I will continue with my accumulation of SPORTS tokens as I think that it is still heavily undervalued and it would be stupid to sell them for the current market price! It is a token with huge potential, and after this current mess with the virus finish, the only way for this token is UP... Those who ACCUMULATE tokens in "bad days", on low price, will be winners tomorrow when the price goes up... It's always like that and always try to think about the FUTURE price of some asset and not the current one...
Don't forget that Bitcoin was worth only a couple of pennies 10 years ago...
Thank you for your valuable time,
~ph~

Don't forget to follow, reblog, and browse my Hivepage to stay connected with all the great stuff!
You can also find me on LEO Finance .:. Twitter .:. LBRY
Posted Using LeoFinance Beta
---
---