Back to Hustling .:. #MyHiveGoals August 22nd, 2021
One of the hardest things is to get back to work after a vacation... :) I had a very long vacation this year and it lasted over a month and every passing day meant that getting back to work will be harder and harder...
I got back home to Spain 3 days ago and I'm struggling to get back to my daily working routine... I have implemented some of them back, which is great, but I still have to get into the Actifit report routine, and walking in general... I have spent most of this time trying to catch up on all the things that have happened in the past 35 days and that's not an easy job...
Anyways, #MyHiveGoals are directly connected with my work routine, so I have to pick up myself, start working and stop complaining... :) This report will serve to me as a kick in the butt... :)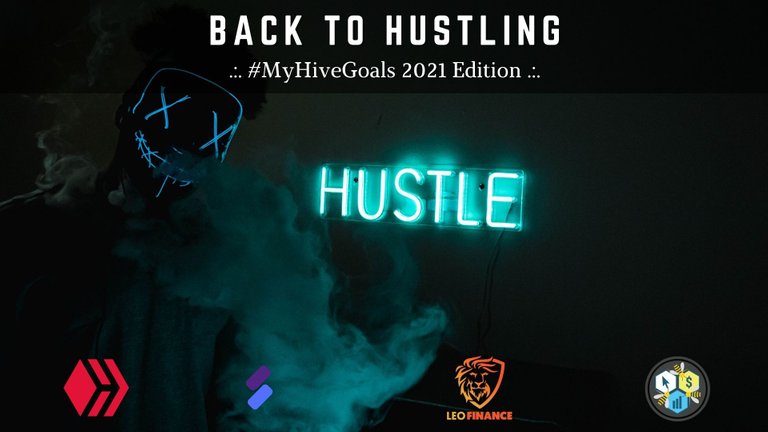 Created in Canva.com

Let's start from my Hive Power goal as usual... As a matter of fact, this goal didn't suffer that much during my vacation period... Not because I was working and earning author rewards, but mostly because I had some previously accumulated HP and because of the magic of curation rewards! This is one of the beauties of passive income...

In the last report I was writing about bumping up my LEO Power goal, but this week I will put down the ball on the ground a bit... If I take a look at the table under, it looks that I did great regarding LP and it is good... But, these earnings aren't accumulated in 1 week as I didn't post these reports for 3 weeks! So, I will still be cautious about raising my goals at the moment...

As I have very ambitious goals for my CTP Power, it has paid the biggest price of my long vacation... My main idea about this goal was that I will publish almost every day a post with the "ctp" tag, which, of course, didn't happen... I have posted barely 10 posts, and the result is clearly visible on my CTP Power... I did make a progress, but I need to push more...
The SPORTS POWER goal is completely different from the previous ones as I have a nice amount of staked tokens that are earning additional tokens... But, I was lazy with my Actifit reports lately and that will slow down my accumulation... I hope I will get back to my routine soon and fix that problem... Anyways, this goal is still in the green, but it needs the effort to keep it like that...

GAMING GOALS
One goal that didn't suffer through my vacation was my RISING STAR goal... Somehow I did manage to play the game on my mobile phone on my vacation and collect precious STARBITS... Also, I was buying packs as usual and open 24 of them every week... Because of all that, I have managed to color this gaming goal in green! I'm not sure if this was the first time ever, but I'm happy that I did! Also, I have bought directly from the market couple of cards that I didn't have in my collection... All that by earnings from the game!

In the end, I would like to make an update of my current numbers (August 22nd, 2021) on #MyHiveGoals: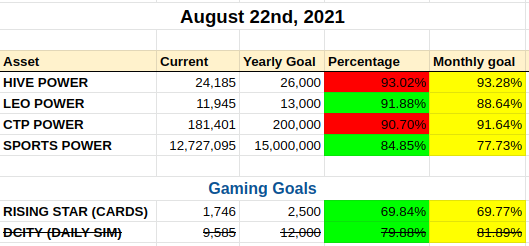 Join us in this awesome #MyHiveGoals and let's grow together! You can find the original post about the challenge by @robwillmann here.
Thank you for your time,
~ph~

The link to my initial 2021 Goals Edition is here...
These are my initial goals for 2021 on January 15th, 2021, and this #MyHiveGoals Challenge:
HIVE POWER - 20,000 / 25,000    80.00%  needed monthly grow 1.66%
LEO POWER     - 8,000 / 12,000  66.00%  needed monthly grow 2.83%
CTP POWER - 150,000 / 200,000   75.00%  needed monthly grow 2.08%
SPORTS POWER   - 5M / 15M       33.33%  needed monthly grow 5.55%

Gaming Goals:
RISING STAR (CARDS) - 189 / 2,000    9.45%  needed monthly grow 7.54%
DCITY (DAILY SIM) - 5,488/ 12,000   45.73%  needed monthly grow 4.52%   (base Income - before taxes) - goal dropped 06.06.2021.

The revised goals - May 16th, July 4th, 2021:
HIVE POWER - 26,000
LEO POWER - 13,000
RISING STAR (CARDS) - 2,500


If you want to support my witness, you can do it by voting for @ph1102.ctp here https://tribaldex.com/witnesses, or just scan the QR code down below...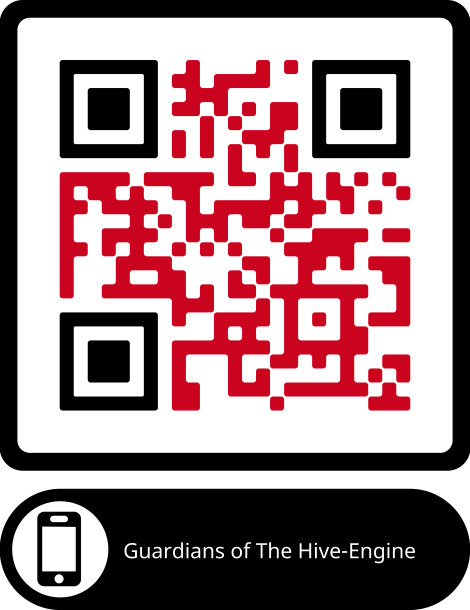 Don't forget to follow, reblog, and browse my Hivepage to stay connected with all the great stuff!
You can also find me on LEO Finance .:. Twitter .:. LBRY
---
---