Pushing More... .:. #MyHiveGoals May 16th, 2021
The time has come... I said many times before that it will happen and it was just a question of time when... Well, I think that now is the time to do it!
I have decided to BUMP UP two of my yearly goals and make them more challenging! I was hitting my Hive Power and Leo Power goals too easily, so I have decided to add 1000 power to both of them! Maybe I'm wrong and I will regret it later, but we will see...
If I don't do it, I can easily follow for the most often trap... Laziness and inconsistency... The most important factor in my growth is consistent content creation and curation... Reaching my goals earlier made me think of skipping days, and giving myself "longer" breaks, which, knowing myself, will not work in the long term...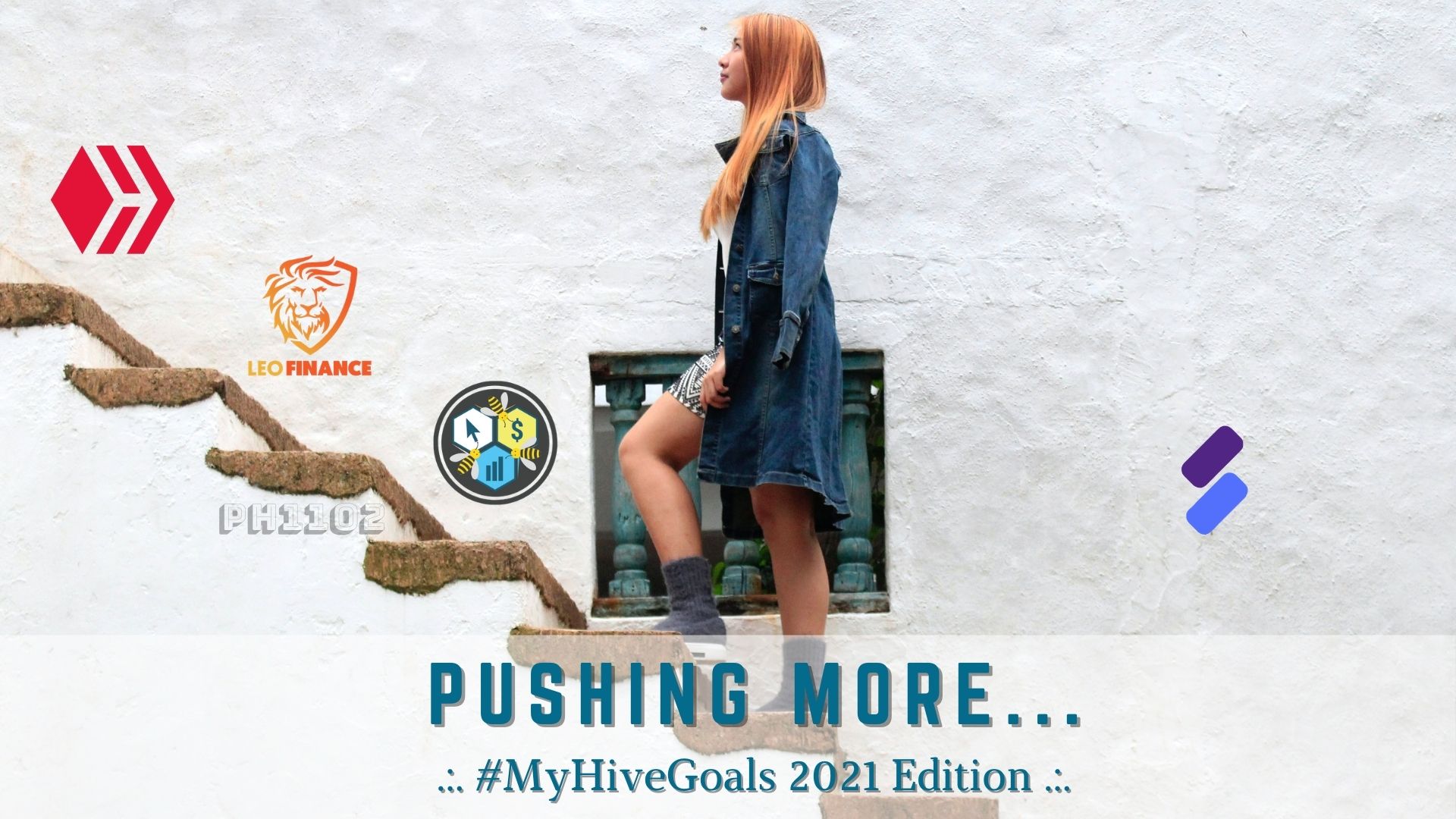 Created in Canva.com
So, my new Hive Power goal is at 26K at the end of this year... I have colored my monthly goal back in the red as I need more HP to reach my newly added goal... During the week, I have powered up 50 Hive, which brings me to the number of 22304 Hive Power at the moment...

Like I said in the beginning, I have raised my LEO Power goal too for 1K, and my new yearly goal is 13000 LP! Uniswap Liquidity Pool Geyser rewards were finally paid out and that gave me a nice wind in the back with an additional 616 LEO added to my Leo Power during the past week! I need "only" 2700 LEO until the end of the year... Not impossible to do it...

The rest of my goals are still the same... As I have already problems reaching my monthly goals for CTP Power, I didn't touch my yearly ones... I have powered up 636 tokens during the week, but I have delegated more than that, which means that my curation rewards will be lower... and that means less powered up CTP... Anyways, I will push this one as numbers are closing down...
The SPORTS POWER goal is somehow oppositely similar to the CTP Power goal... I did hit my monthly goal weeks ago, but somehow, these millions are huge numbers and I have a feeling that my flow can suddenly stop... I know that it has zero sense, but adding 5M tokens until the end of the year isn't that easy task... Maybe it looks like that, but it's not...

I have mentioned weeks ago that there will be some changes in my GAMING GOALS in the near future, and finally, it happened during the past week...
It was the thing about cards in my favorite blockchain game, RISING STAR... I have accumulated over 200K STARBITS during one week, and that gave me an opportunity to do 2 12 pack openings in 7 days! That is a huge step toward completing my yearly goal of having 2000 cards in this game... If you like giveaways, you should check my videos and join them (username @cryptofiloz)...I have added 77 cards in the last 7 days, and I have 774 in total atm...
As you already know the situation with taxes in the DCITY, my goal for that game almost has no sense, but I will continue doing it... Just for the sake of the goals... My "potential" daily income (with ZERO tax) could be 9590 SIM tokens and I need another 2410 to reach my yearly goal... In reality, my income was 0 as taxes are 100% atm...

In the end, I would like to make an update of my current numbers (May 16th, 2021) on #MyHiveGoals: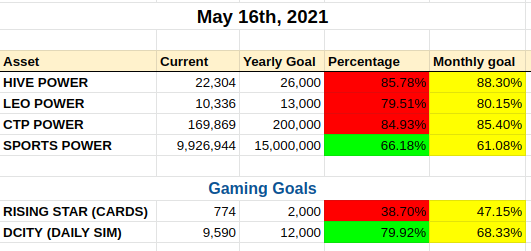 Join us in this awesome #MyHiveGoals and let's grow together! You can find the original post about the challenge by @robwillmann here: https://peakd.com/myhivegoals/@robwillmann/new-challenge-myhivegoals-set-and-achieve-your-goals
Thank you for your time,
~ph~

The link to my initial 2021 Goals Edition is here...
These are my initial goals for 2021 on January 15th, 2021, and this #MyHiveGoals Challenge:
HIVE POWER - 20,000 / 25,000    80.00%  needed monthly grow 1.66%
LEO POWER     - 8,000 / 12,000  66.00%  needed monthly grow 2.83%
CTP POWER - 150,000 / 200,000   75.00%  needed monthly grow 2.08%
SPORTS POWER   - 5M / 15M       33.33%  needed monthly grow 5.55%

Gaming Goals:
RISING STAR (CARDS) - 189 / 2,000    9.45%  needed monthly grow 7.54%
DCITY (DAILY SIM) - 5,488/ 12,000   45.73%  needed monthly grow 4.52%   (base Income - before taxes)

The revised goals - May 16th, 2021:
HIVE POWER - 26,000
LEO POWER - 13,000


If you want to support my witness, you can do it by voting for @ph1102.ctp here https://tribaldex.com/witnesses, or just scan the QR code down below...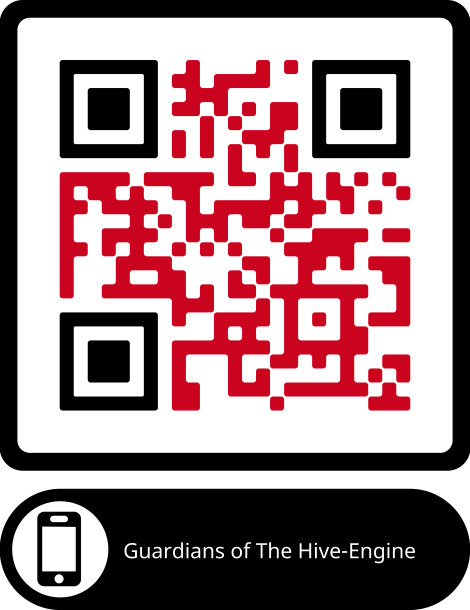 Don't forget to follow, reblog, and browse my Hivepage to stay connected with all the great stuff!
You can also find me on LEO Finance .:. Twitter .:. LBRY
Posted Using LeoFinance Beta
Posted Using LeoFinance Beta
---
---