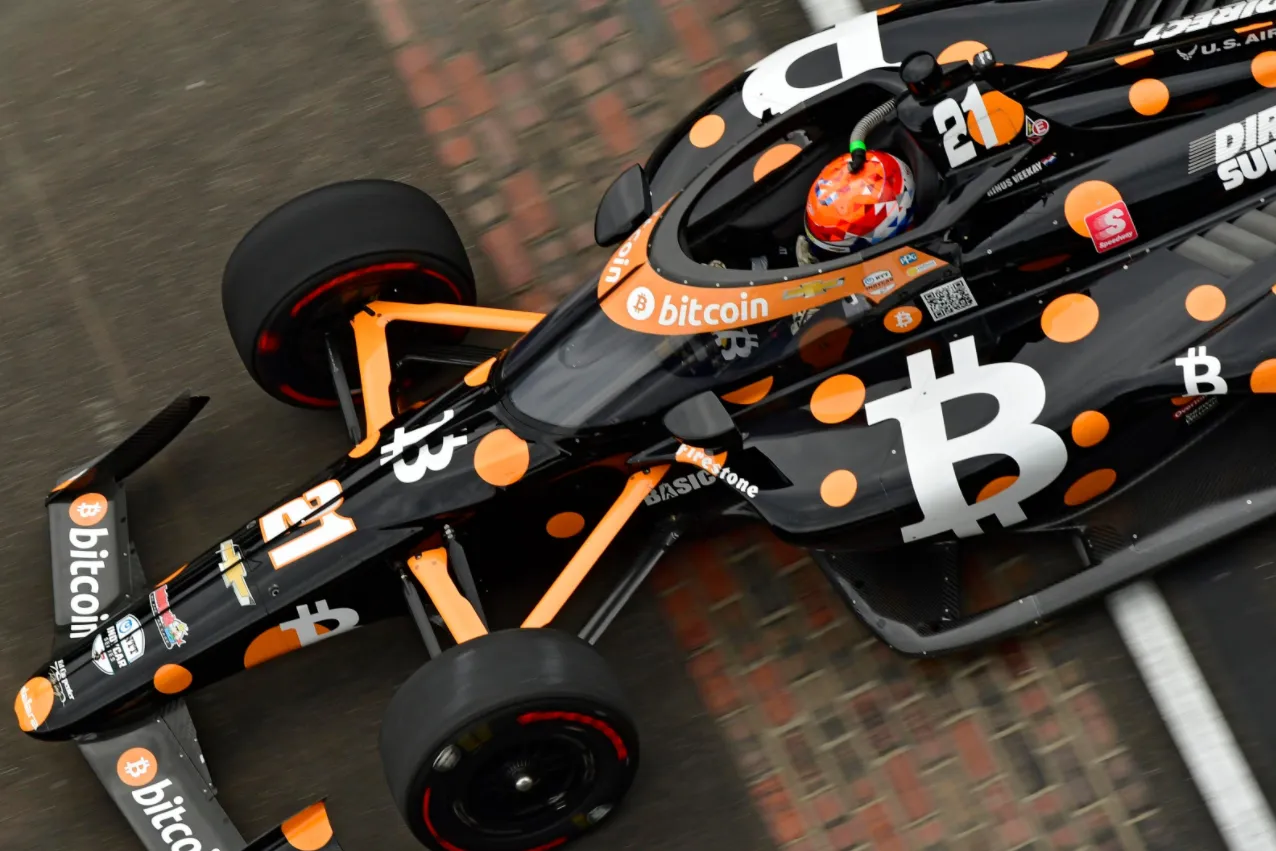 source
This was a thrill seeker watching the race again this year. Indy 500 was phenomenon. Glad to be able to follow
and we had a few crashes all over. It was a loud and decent race to say the least. If you watch the race for the first 100
lapses you could see the bitcoin race car on the lead for a short while. I was going to say Will this be a sign for bitcoin
revival? I did mention about this race two weeks ago. It has become a reason and a great way to put crypto on top for the world.
Castroneves won the race. He is a veteran on the circuit. It is hard to know who will be the winner as the cars going to the pit stop need to change tires and add more fuel. A second more could win or lose the race in the meantime. I was hoping to see Will Power advance to top 10. He is really good in oval. Unfortunately he did not qualify to be upfront. Connor Daly and Patricio put on a show at some point during the race. The new guys did push their race car at 200+ MPH but the veteran knows how to deal with pressure and find the right balance to save tire and fuel all the way. I think traffic help Helio to the last lap.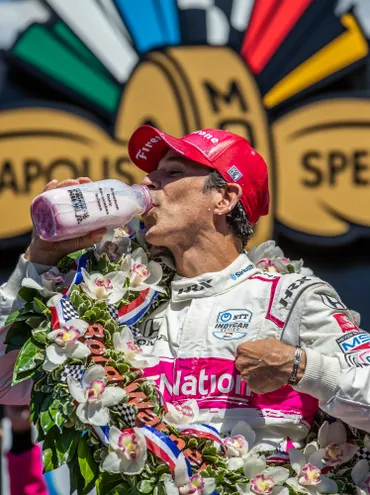 source
While I was watching the race Bitcoin did not hesitate to grab some positive percentage. I hope to ride on $36k to start on Monday with another positive argument. Monday is holiday so BTC will keep dragging its feet again. Veekay was driving the Bitcoin car and he finished 8. Not bad for the Bitcoin car. It is a long race and as always crypto mindset is long term goal. We are approaching the down time in business world. Summertime is fun time. Europe will go on pseudo vacation. The weather is getting better. Some business will thrive when others will close door.
Another month another drama for crypto. I wish fresh news will generate a fresh start where more folks will come back again to invest.
If you learn one thing in May, no need to rush thing. FOMO did not help anyone. Time always heal if you allow it too. Seeing BTC at half price from April it show where we are heading. Thanks we have more folks pro bitcoin talking than against it. This is a battle only personally you can become a winner. Hard to say this is a time to reflect back and make a solid move.
I do not think crypto including BTC will get rekt. What will happen everything will run slower than before. Perfect time to accumulate and pivot your interest where the ground is stable. Things will be back to frenzy by September. Hopefully more events like Indy500 will bring more eyes to crypto. At the end we all win. May 2021 is exceptional for many reason. We learned the effectiveness of the market.
We learned that out community is stronger than ever. Just look at Hive value during the month. It is getting truer than ever to hold Hive. Value wise you know what to expect. Hopefully we are not slowing down. Full speed ahead for HPUD.
Keep stacking them vests.

Posted Using LeoFinance Beta