Accomplished my 10K ONEUP stake
Accomplished my 10K ONEUP stake
I will frankly admit that this is real quick as I am not expecting that I will be able to create/stake my own 10K ONEUP so quickly. I am really feeling myself strong and charged up as the below mascot of the ONEUP tribe.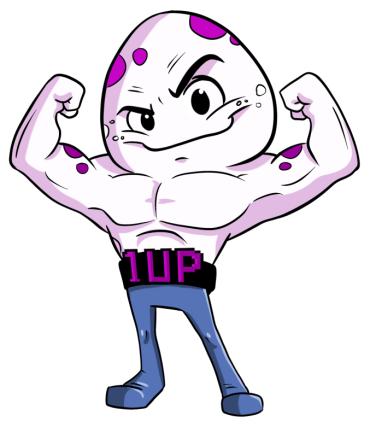 For making my next goal for year 2022, I am thinking overall stake of 50K by the end of 2022 is look to me a good stake and tracking it's quarterly metrics (10K ONEUP per quarter) look a SMART goal to me.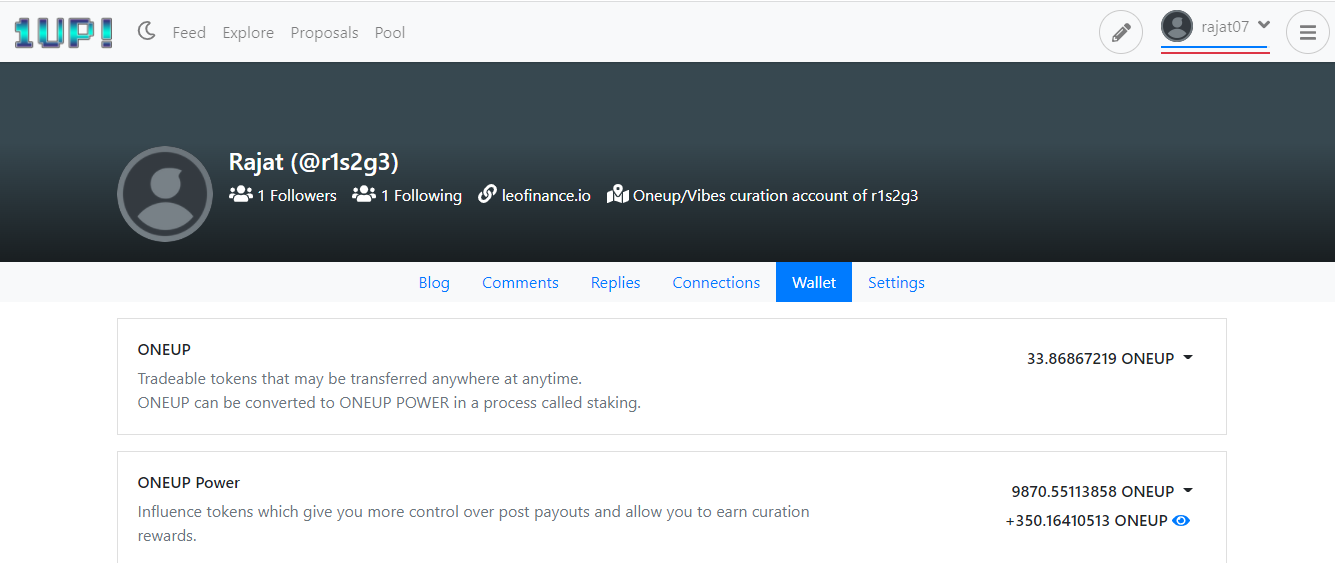 What interest me in ONEUP?
ONEUP is a fairly new tribe in Hive ecosystem but it is still ableto create a nice buzz for itself and so many users are sharing there content in this tribe that bring a rich reading experience.
1. Platform for NFT and Play2Earn.
ONEUP is platform for talking NFT and play to earn games. In recent times when economic scenarios are not good in many places, jobs are slashed and going out of house to work increase the chance of getting sick, Online and Play2Earn is really getting tempo and a platform dedicated for it is really nice.
It is nice platform to get noticed for game developers and players where game developers can announce there game to wider and niche audience easily and effectively and for players it will be nice place to learn about the new projects as well as share their experience and able to monetize their experience and knowledge.
2.Platform dedicated for generating more wealth.
With the announcement of 1UP CARTEL and it's tokenization , it is imperative that it will not remain a platform for sharing and communicate only but it will be a mega guild that will dedicate itself to generate more wealth and add more players and investors under one banner. I feel CARTELs can keep growing with time and it will in turn bring more value to platform and to the tokens both ONEUP and CARTEL
3. Suits to my style
Being a avid player in Play2Earn sphere , I am already plating games like Splinterland's , RiingStar , Dcity, Rabona and Cryptobrewmaster and always keep looking for new and exciting play to earn games, ONEUP intent is very close to my heart and forme it isalmost impossible to ignore this tribe and not trying to build my stke.
4. Active and delivering Leadership.
@Flauwy is not at all unknown in Hive and best thing is that he is now quite actively developing and promoting the tribe. ONEUP is just few month old tribe and it really getting a large userbase. Project of curation service and CARTEL were all launched in very short span of time and I am hoping more to come up in near future.
5. Gives me synergy.
This is my very personal opinion and I feel ONEUP is really poised to grow much bigger and will be going to expand more in coming days. As a Play2Earn player , it really look me the same that I was looking.
I wish all the good luck to the ONEUP team and I am going to increase my stake further in ONEUP and very hopeful of a strong growth and fun filled days.
Posted Using LeoFinance Beta
---
---