Dcity: Will be able to rise like Phoenix from the ashes?
Dcity: Will be able to rise like Phoenix from the ashes?
Dcity at it's peak used to be the hottest game and was the talk of the town, It really was very nice way of making passive income by playing this game.
SIM is in game currency that is rewarded for playing the game and some top players earn the Hive rewards also if there population is top 400.
Every thing was going great and there was wait for the third edition of the game to be launched (that is getting delayed) that is supposed to make game more interesting and dynamic to play.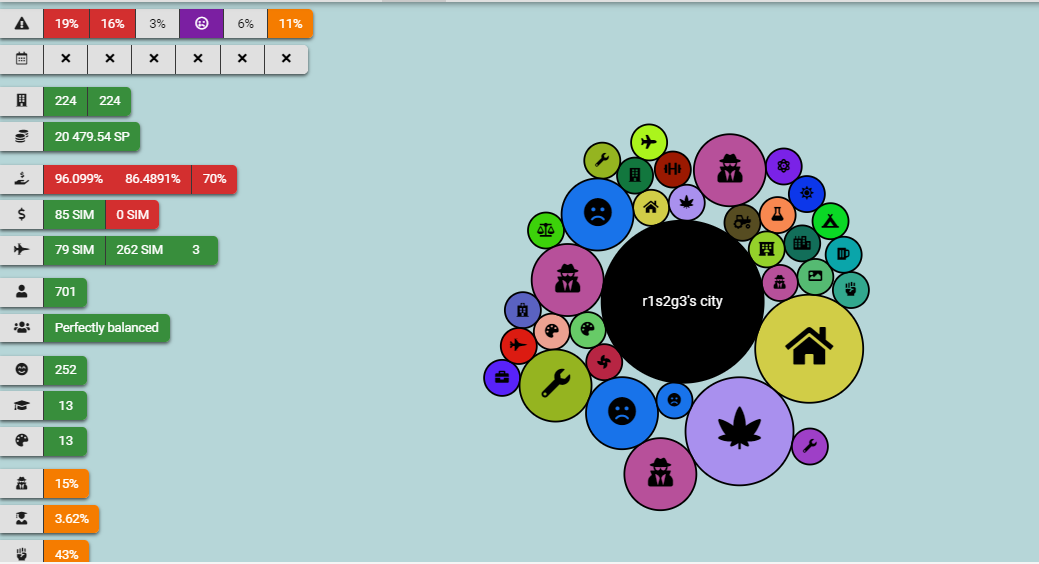 But before the third edition of game is launched , game started sign of lost interest by the players and unfortunately look like delayed launch of third edition either did not helped the game too.
Ultra High taxes in game for SIM income.
SIM(in game of currency of Dcity) started to lose it value from it's soft peg of .005 Hive. As a measure to increase the SIM value, Dcity president of that time raised taxes in city and ultimately at some point of time it reached to > 100% of taxes ,causing no SIM income for most of the player. This measure did not able to increase the SIM price though it raised ire of many players.
Sustainability for future
In his latest post Gerber mentioned below:
With this change ranking rewards should go down, but also curation rewards will have a chance to keep ranking rewards high enough for much longer, at current state in 1 year there will be no more ranking rewards, after change it will be much more.
So look like Dcity cut down the Hive rewards that might make it sustainable > 1 year in current state rewards pool even if anything not added in pool. Look like curation rewards will be able to added some sustainable amount in the rewards pool in coming days.
Is it your time to build your city?
With SIM prices are so cheap and cards value is also not that high as it is used to be in peak, you might consider to build your city. May be some exciting new feature might re kindle the interest in this game. But in current state ,I am not sure.
Since they have enough pool and fund to keep the game going for 1 year and IMO 1 year is nice time to build something new and exciting future and putting some life in game and it's token.
What I am doing?
As usual, as a champion of keep staking principle ,I am trying to keep my city in "Perfectly Balanced" state. Game keep sending me free Homeless and immigrants and I keep buying building mostly "Weed farms" to the unemployed population.
If you have some spare weed farms, I can buy two and you can contact me in Dcity Discord. My user id is r1s2g3#3383
About Dcity
Ahh! if you have read the whole post with no idea about Dcity then below text can explain you a little.
Dcity is a mathematical and trading game based on non-fungible tokens available on Hive-Engine. Players build their own cities with tokens representing buildings, citizens, technologies, and earn income in the form of hive (based on ranking) and SIM token (based on city income). There are also cards that players can get only from playing the game like technologies, backgrounds and prevention cards.
DYOR
This is not a financial advice .I just like tp pen down my thoughts and possibilities that come into my mind.
Posted Using LeoFinance Beta
---
---