DEC 62% above soft peg value, Is it time to free DEC from peg?
DEC 62% above soft peg value, Is it time to free DEC from peg?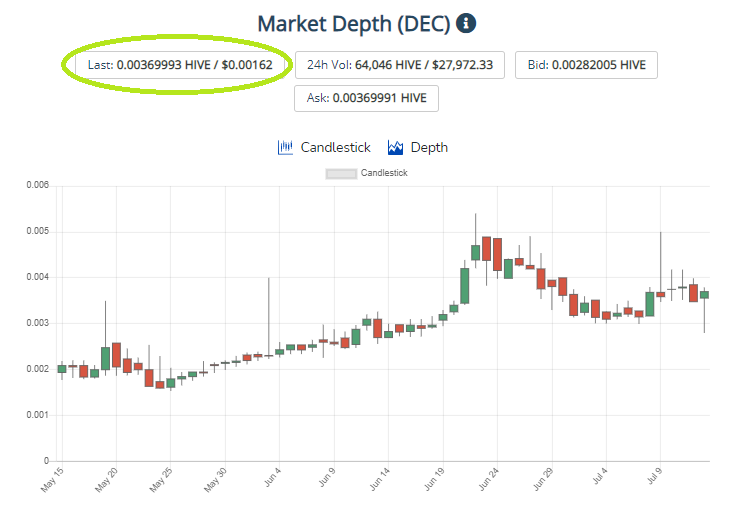 Today morning when I woke up, I saw I have DEC in my Hive-Engine wallet and it is evident that the buy order that I put for buying at low is now fulfilled. This is good news and my first impression was that may be DEC reached it's 100% soft peg value instead of 10-20% above soft peg value.
But wait when I see the graph , I saw DEC was going for $.00162 that is 62% above the soft peg value of $.001 .
Do Hive pump effect DEC ?
DEC is listed against SWAP.HIVE (pegged version of Hive) in Hive-Engine so it is little evident that if Hive suddenly pumps ,you will see the pump in value of DEC at Hive-Engine. But on the contrary DEC is also listed in uniswap pool for ETH and DAI pairs.
It is also listed in Cub defi at it's farm pair of DEC-BUSD pair
So my understanding is that any Hive pump should trigger arbitrage opportunities and it can not be solely dependent on Hive pump for it's 62% gain.
For those, who are not aware of Hive pump, below is the chart of Hive pump of today from Coingecko
Why there is so much craze for DEC lately.
Craze of DEC can be understood as it is part of the SPS Airdrop as 13.33% of total supply will be airdropped to the players and DEC is the most liquid and most cheapest option(of all assets eligible for airdrop) of generating the maximum stake in the airdrop of SPS.
So it is really putting value of DEC high as most of players/investors are holding DEC tight for airdrop.
SPS airdrop can pump it hard (and itself get pumped.)
SPS airdropped is announced but it exact date when it will commence is yet to be announced .On initial plan it is supposed to happen in July and will continue in 12 phase lasting for a year. Overall supply of 3 billion token will be created and it will be on Binance Smart Chain (BSC token.)
Most of player are very bullish in SPS price and why not , if DOGE can touch 68 cents with 130 Billion supply , so why not a SPS can go roof of $1 with fraction of supply of DOGE and having nice play to earn model for players.
Is it wise to leave DEC free from peg?
It is tough call to take and analyze but I feel DEC will be pumped not only due to SPS airdrop but also due to launch of next version of game "Chaos Legion" in August. Land sale is now fully completed and once land is also integrated in game ,it might act as sink for DEC (assumption) and made DEC to always trade above peg.
But I still see 2 possiblities.
If it accepted at market value.
Since I feel DEC is getting nice sink and utility and freeing it from peg will allow it reach new heights and breaking new records. Currently SL team Untamed packs and land is already sold out ,so I have no way to know how they will honour DEC for their in game assets. (Market value or pre decided soft peg value.)

If it not accepted in market value
I guess on of the reason DEC keep remain on above soft peg value as it assure player that they can still buy "guaranteed amount" of stuff from game site.
In reality ,these if-else are tough to analyze and today ground reality is that DEC is really looking solid to touch new highs in coming days.
Want to earn DEC, play Splinterlands
Splinterlands is collectible card game in Hive Blockchain and ownership of card lies fully with player. Player are free to rent, sell, gift or play with their owned cards as they like. By playing Splinterland's you are rewarded with in game currency of the game i.e DEC
Note for my affiliates
If you want to play splinterlands then you can join it here
I saw few of the player joined the game using my affiliate link and then stopped playing after few battles. If you have any difficulty in playing game, do not hesitate and join the game discord. It is really helping community and contact me here or on discord, I will definitely delegate you some card and review your game for your better game experience.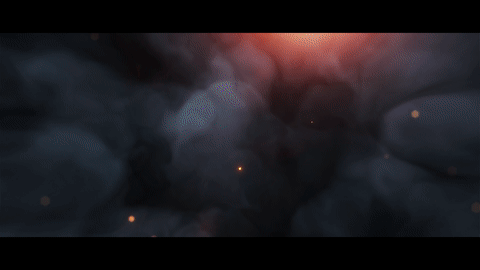 Posted Using LeoFinance Beta
---
---