It is around 17 days ago when risingstargame announced in their post about introducing the ego parameter in the game. Unfortunate I joined the game a week ago and as gift I got a card that do increase my fanboost by 500. (If you have more fans then skills , then it will cause "Ego" issues and will drastically reduce your Starbits income for doing the missions.)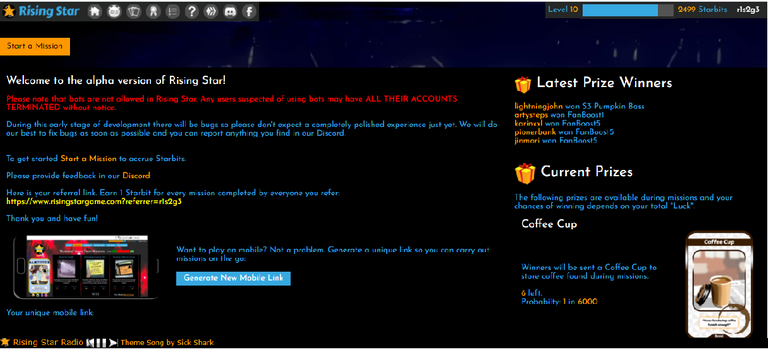 At reaching level 15 , I was worst hit in the game as my ego meter really raised to 100% and my maximum and minimum income probability from missions has become same i.e bare minimum.
It took lot of "music lessons" in the game to boost my skill, to counter base my fan following but still it getting frustrating to add so much skills to counterbalance this fan count. Unfortunately skills cards too are not going cheap as such.
But in the end I found the below card quite useful for me and moderately priced to tackle my ego issues.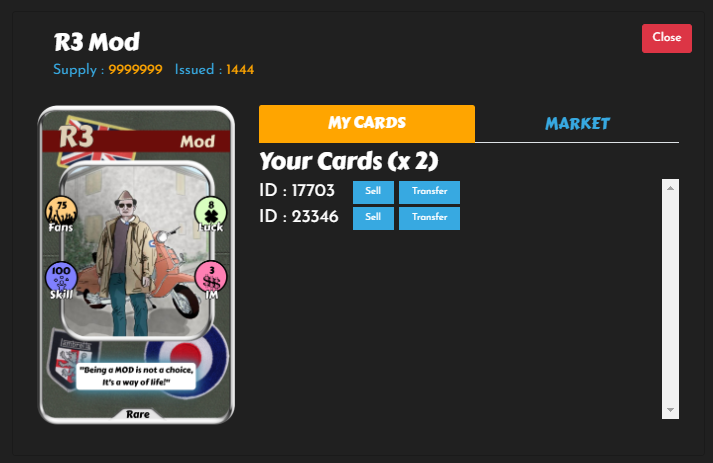 This card increase my skills more than my fan following. I find it balanced to buy this card because it is giving me 50 gain in skills, that normally will take 2-3 days more to be gathered from "music lessons".
So in the end , my stats and ego meter look like this: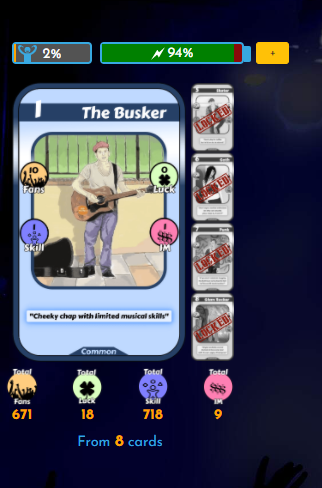 Overall I find risingstar a nice game but you have to play your cards and balance your skills very carefully. Going big on "Fan" cards without updating skills will not give you the benefits.
Hope you liked my review and feel free to join this game using my link
Posted Using LeoFinance Beta