At the start of the season I decided to target the gold Leaderboard because my collection score of 255K was just above the Gold collection score only. Not only my collection score, my summoners were also level 5 only ,so it does not make any sense for me to play on Diamond league Leaderboard.
So when I got the opportunity of "Advance" to Diamond League, I did not advanced and instead I keep playing at Gold league and at one time reached number 2 position the Leaderboard.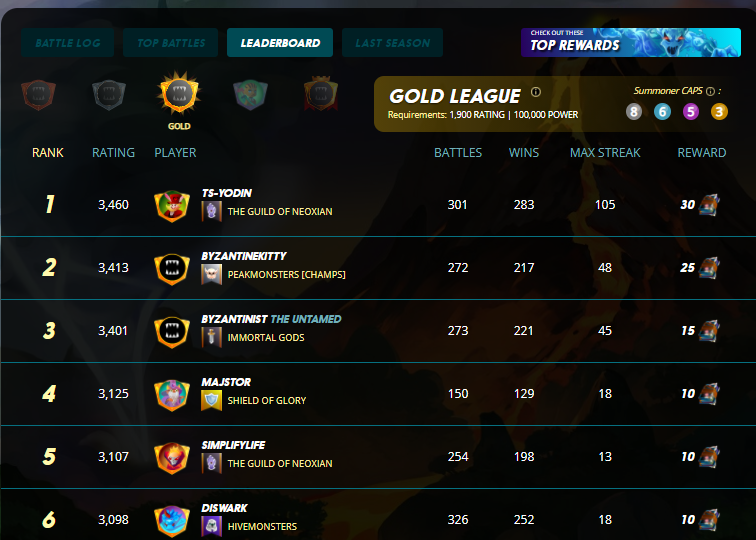 But suddenly I realized, my losses are doing heavy penalty on me when I lose match on gold leagues and earning points becoming too difficult for me. Since sometime I browse other things while playing splinterlands and forget to submit the team. These "surrendered" matches also start making more difficult for me to remain in Leaderboard.
Since Gold League player Leaderboards have excess of 2800 points so they are actually playing in Diamond League where summoners' limits are uncapped. So it is always fair chance to match against with max summoner and it going to be tough match.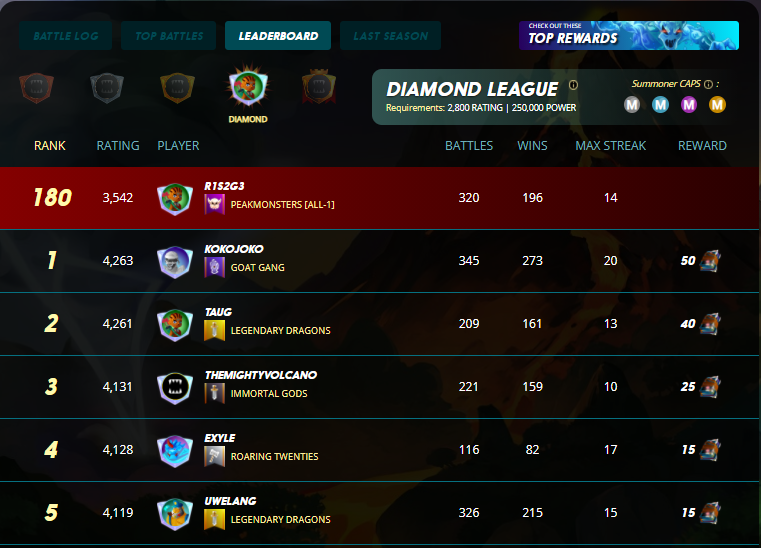 So finally I decided to click on "Advance" button and move forward to next leagues, easing my pressure (or in short removing it) from getting position on Leaderboard.
May be if I kept myself on Gold league then I might have won some boosters or not but I think I am enjoying the game. So now I am enjoying my game and other activities at fullest without thinking about leaderboards and accidentally surrendering the game.
Note for my affiliates
If you want to play splinterlands then you can join it here
I saw few of the player joined the game using my affiliate link and then stopped playing after few battles. If you have any difficulty in playing game, do not hesitate and join the game discord. It is really helping community and contact me here or on discord, I will definitely delegate you some card and review your game for your better game experience.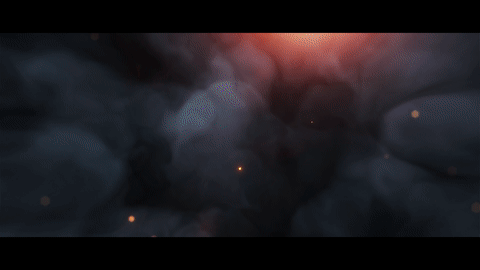 Posted Using LeoFinance Beta