Splinterland's : Holding DEC vs Buying Packs vs Wait for "Chaos Legion"
After the Splinterland's announced their governance token SPS ,players witness massive buying spree for Untamed packs and Land plots and all of them were sold out within weeks.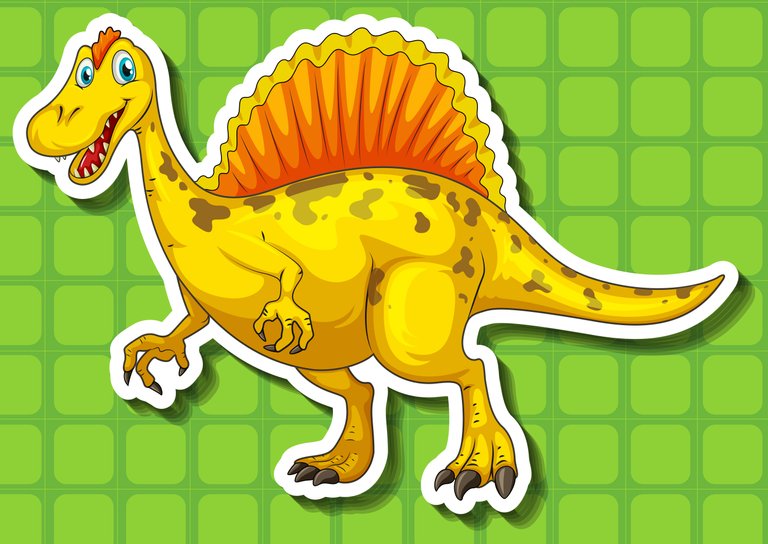 Announcing their partnership with YGG Guild is also changing the game as the cards value is significantly increased in the market, A "out of print" legendary reward card that used to be sold for a $1 a year ago is now effective 10x of that price and it look like collection value is almost boosted with 3x in past 3 months.
As a player you constantly earn rewards in cards and DEC and question arise what should be the approach with Splinterland's now.
1.) Should I hold DEC?
Seeing the current price of DEC that is trading above it's peg value and announcement date is still pending, I am sure that DEC can further overshoot the peg value when SPS airdrop starts.
Holding DEC is look to be the safest bet (in term of USD) that you will get the airdrop and will able to sell the DEC for same or little more of your purchase price.
2. Should I buy packs?
Unfortunately since pack are sold out in official store so they are available in secondary market only.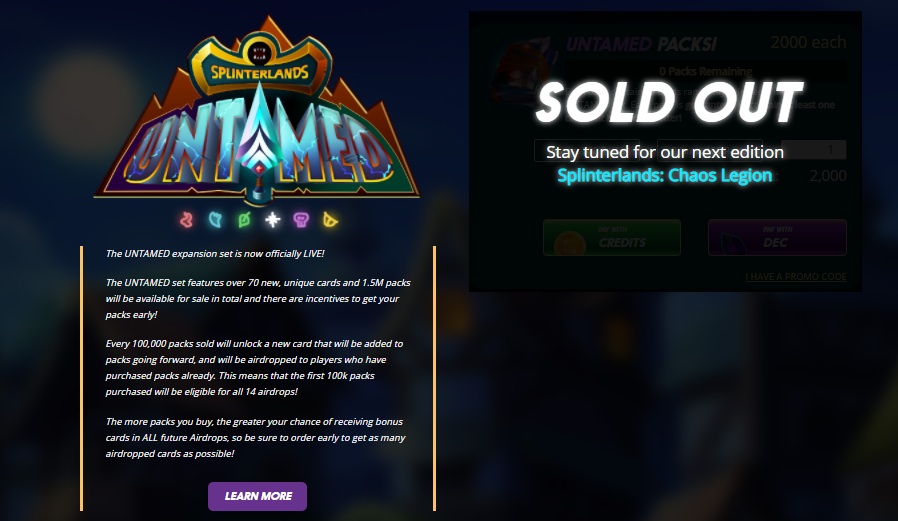 Now depending upon your luck you can get these pack for 2000 DEC (very slight chance) to 3000 DEC(very readily) . Since card price are already on top so opening pack might be cheaper than buying cards and it will help in improving your collection score . Collection score will be an important parameter when you stake the SPS tokens because staking rewards will favour the hig collection score.
Another approach is to buy and hold these packs and sold it later like novelty (see the prices of Beta packs now.) and earn some profit.
Anyway it can be good approach but only downside is here that you have to wait to reap the profits and it is really not guaranteed that how much days and how much profit you will made with this approach.
3.) Wait for Chaos Legion.
This is the third approach that why I should spend money on the cards that are getting out of print (as it really increase the cost of building nice deck multifold) , I should save my money/ DEC and once Chaos legion starts, try to buy big there and get handsome discount on that bulk purchase.
Again only downside in this approach I see if Splinterland's release less supply then demand (as they did in first round of land sale) and you will have to buy same stuff in next round for more price.
My thoughts
Personally , I am going with approach 1, to keep DEC and for this I am really converting my untamed pack to DEC @2500 DEC per pack. Occasionally when I find deals where I can buy untamed pack for the cheap (like less than $2.25, then I buy also and take benefit of arbitrage also. If I get early access/promotion in Chaos legion then I will buy it, otherwise DEC is the nice investment to farm airdrop SPS tokens and I am confident I will get it's equivalent USD value any time, no need to worry about dips/bear in crypto market.
A liitle arbitrage for today.
As I already told above that anything below $2.25 looks like a cheap deal to me for buying untamed pack. So I took the opportunity @liotes shop to buy some packs.


You can use the direct link to shop and supply is very limited as it now left with 5 packs.
Note for my affiliates
If you want to play splinterlands then you can join it here
I saw few of the player joined the game using my affiliate link and then stopped playing after few battles. If you have any difficulty in playing game, do not hesitate and join the game discord. It is really helping community and contact me here or on discord, I will definitely delegate you some card and review your game for your better game experience.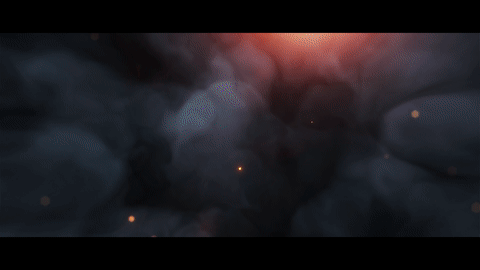 Posted Using LeoFinance Beta