Oh no. You just missed the opportunity. That crypto price is so high, you wish you would buy that coin. Even though you bought a certain amount of that cryptocurrency, you think you should have bought more. Have you ever felt like that?

I think many of us can resonate with those feelings. Maybe you tell yourself that when the price goes down, you will buy more. If something happened or somehow that crypto price falls, that's your opportunity to buy that. But you do not feel like buying that time and you think that coin is not that good.
Again when the price goes up, you regret and do the same thing. It is like a cycle. When a particular crypto price increases, we pay more attention to that. And then we start buying at a high price. You should not buy that time. You think you will miss a big time if you don't buy, so you start buying, and ultimately, you do not do very well.
SPORTS price was low for a long time, but now we see SPORTS token price at a consistent level. It is encouraging. The last buying price is 0.00013 HIVE. And the last 24 hours volume is 235 HIVE / $39.17.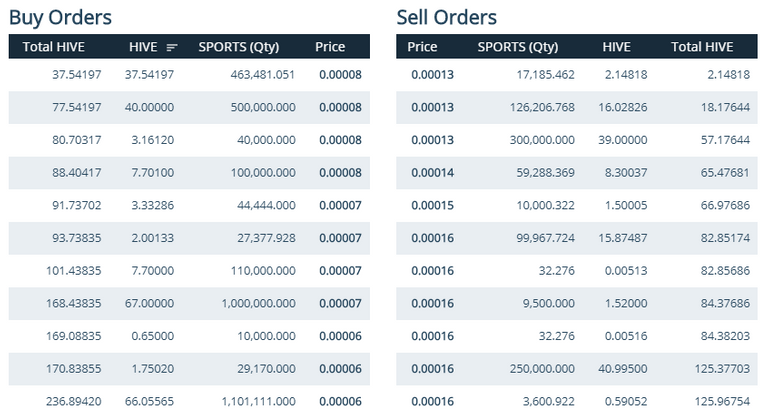 When SPORTS price starts rising more, we will see more transactions and we will also see many people buying SPORTS token. But you will never get that amount of SPORTS token that you get right now with a certain amount of investment.
Before buying any cryptocurrency or invest in any project, always do your own research. If that convinces you, you can invest your money. Your money, your rules, and your responsibility. When you make any investment, there is a risk. You have to consider the risk before making the decision.
How much should you invest?
You should invest that amount that you feel comfortable with. Do not invest your all money in one asset or project. Make a portfolio and invest your money wisely. If you lose in one asset or project, the profit from other assets or projects will cover that. As a result, you will not lose in a macro.
By the way, I am not your financial adviser. So do your research and then invest. I will not be responsible for your action.
Thank you so much for reading this post. Please feel free to leave your comments below. See you around!
---
---
About Me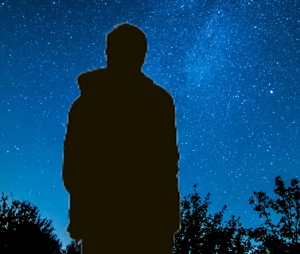 Hi, I am Rezoanul Vibes. I'm a content creator and passionate learner. I write about lifestyle, martial arts, finance, and digital marketing. I make videos without me on the video. Well, you cannot see me, but you can hear my voice. You can visit my website rezoanulvibes.com. I'm glad to meet amazing people all over the world.
Follow me on Twitter
Watch my videos on 3Speak
Visit: rezoanulvibes.com
---
Posted Using LeoFinance Beta