HIVE price increases and now it is $0.142. That's awesome! If you take a look at the hive engine market, most of the tokens price shows red. It is usual to have a selling pressure. Let's take a look at the SPORTS price in the market.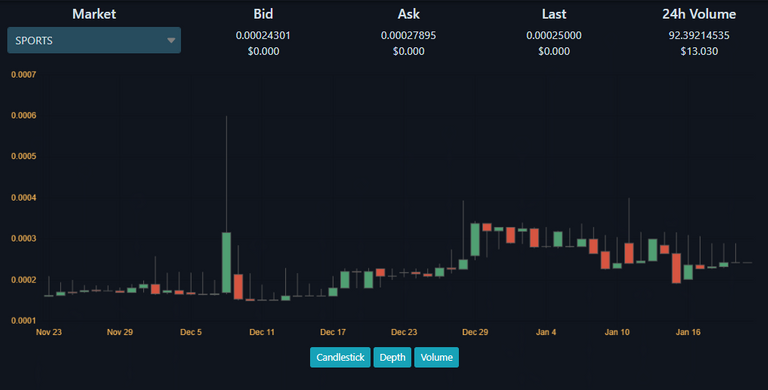 SPORTS price was around 0.0030 before. The price dropped and then again started rising from there. On January 15, 2021, SPORTS opening price was 0.0002650 HIVE. The price went up to 0.0003167 HIVE.
The lowest price of that day was 0.0001911 HIVE and SPORTS closing price was 0.0001930 HIVE. From that point, SPORTS price went up a little bit. Now you can see SPORTS price is 0.0002430 HIVE.

Bitcoin and altcoins price also decreases a little bit. The global cryptocurrency market price falls by 2.90% over the last day. Bitcoin price decreases 3.14%, Ethereum, Litecoin, and Bitcoin Cash price falls 3.18%, 5.74%, and 4.90% respectively.
It is fascinating to see that when the Bitcoin price starts rising, it breaks the previous ATH records and makes a new record. Institutional investment pushes the price further.
It is difficult to predict where the Bitcoin price is going to hit next time. Many people expected that the Bitcoin price would drop and there would be a correction stage. Looks like it is not happening soon.
SportsTalkSocial has taken a new initiative to decentralize its governance. In case you have not cast your vote, please read this post and place your vote. Everyone is pretty excited to see what would happen and how it impacts the whole SportsTalkSocial ecosystem.
Please feel free to share your thoughts and comment below. Thank you so much for reading this post. That's it for now.
See you next time.
---
---
About Me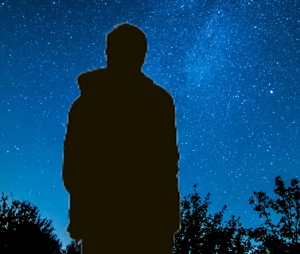 Hi, I am Rezoanul Vibes. I'm a content creator and passionate learner. I write about lifestyle, martial arts, finance, and digital marketing. You can visit my website rezoanulvibes.com. I'm glad to meet amazing people all over the world.
Follow me on Twitter
Watch my videos: 3Speak, DTube, Lbry, and YouTube.
Visit: rezoanulvibes.com
---
Posted Using LeoFinance Beta