The price will always be the same, well, that cannot happen. It will keep changing. Even the value of fiat currency changes due to different factors. If you hold fiat currency, its purchasing power will decrease over time. What you can buy now at $100, you cannot buy the same amount of a particular commodity or asset after 5 years.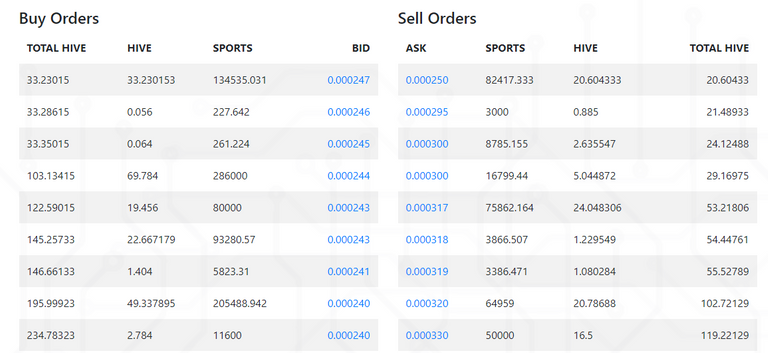 You can see SPORTS buy price is 0.000247 HIVE and sell price 0.000250 HIVE. SPORTS price falls a little bit and then it starts going up. It has a good opportunity to grab SPORTS at a low price. You can buy and sell SPORTS tokens to earn from the spread. The trading volume is a factor and when it increases, it would be better.
We see people staking SPORTS tokens and making SPORTS curation account to focus more on SPORTS. As you know, you can get 50% curation rewards just to support others. This is a great opportunity to earn SPORTS in a passive way without making any content.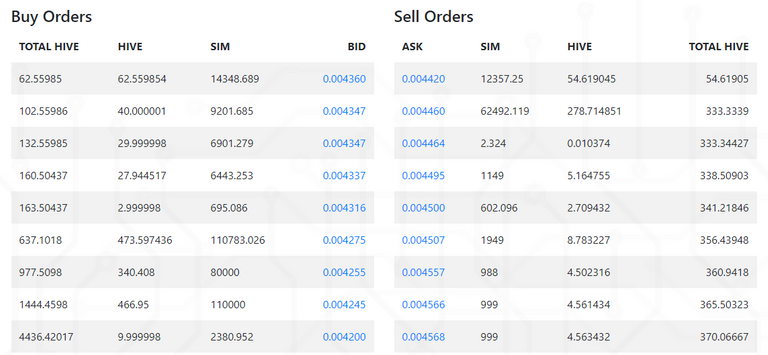 SIM is dCity's native token. If you are waiting to get SIM at a low price, this is the time, I guess. Now you can spend less than 4 HIVE to buy a card. To do this, you need to buy SIM first and then buy cards randomly.
When we see any change, it has a reflection on the market. Cards price in the market decreases a little bit. You can always compare the price and buy cards that give you the best return.
dCity tax increases and it is now 30.7%. You will get less SIM income when the tax rate rises. We saw an all-time low tax rate before. That time you got a huge SIM income from your city. How you react to the changing situation, that can help you grow and optimize your city.
So what do you think about SPORTS and SIM price? Please feel free to leave your comments below. Thank you so much for reading this post.
This is not financial advice. Do your own research before making any decision. I will not be responsible for your action.
---
---
About Me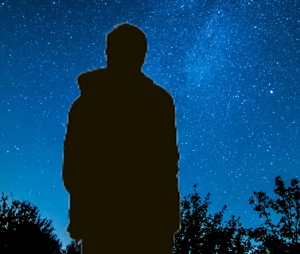 Hi, I am Rezoanul Vibes. I'm a content creator and passionate learner. I write about lifestyle, martial arts, finance, and digital marketing. You can visit my website rezoanulvibes.com. I'm glad to meet amazing people all over the world.
Follow me on Twitter
Watch my videos: 3Speak, DTube, Lbry, and YouTube.
Visit: rezoanulvibes.com
---
Posted Using LeoFinance Beta