Certainly, Sports is one of the biggest markets in the whole world and it's continuously booming. The growing interest of sports fans has not dwindled even with the effects of the pandemic. It has always been part of the discussion among men and women who are into sports.
Needless to say, it has also become one of the popular community in Hive blockchain.
I've been involved in this tribe ever since its inception and I have kept my Sports power growing until this present time. Really, it's a no brainer to invest in Sports token and participate in the content creation & curation through the Sportstalk Social platform.
If you are enthusiastic about sports then Sportstalk social is a good platform for you to join; the rewards are considered a bonus for you. But how much could you really earn just by curating sports content?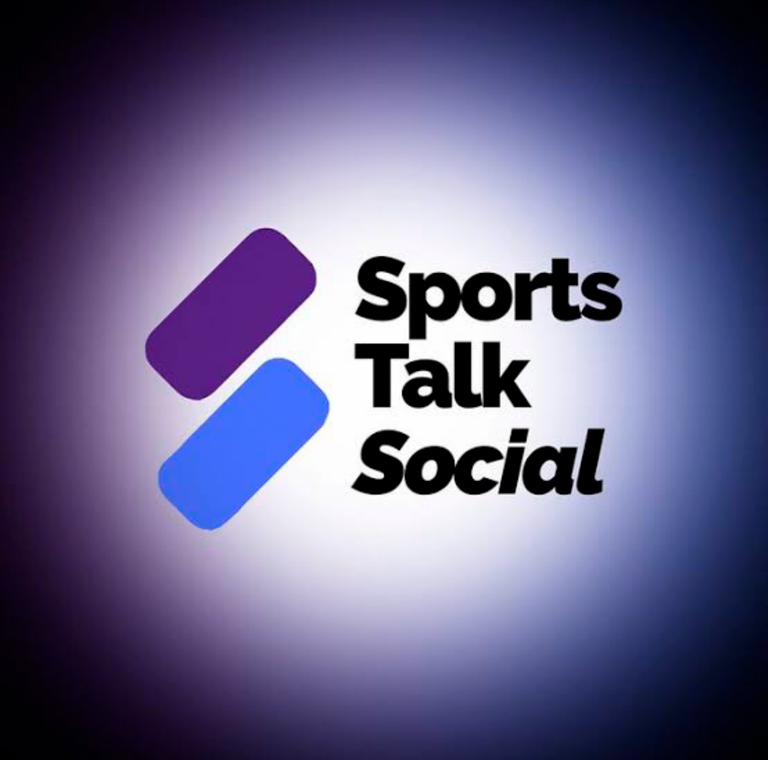 Well, with my curation style it results in a 51.52% Annualized Percentage Yield or APY.
Below is a tabulated curation reward for a week of upvoting sports content with my 3.6M Sportspower.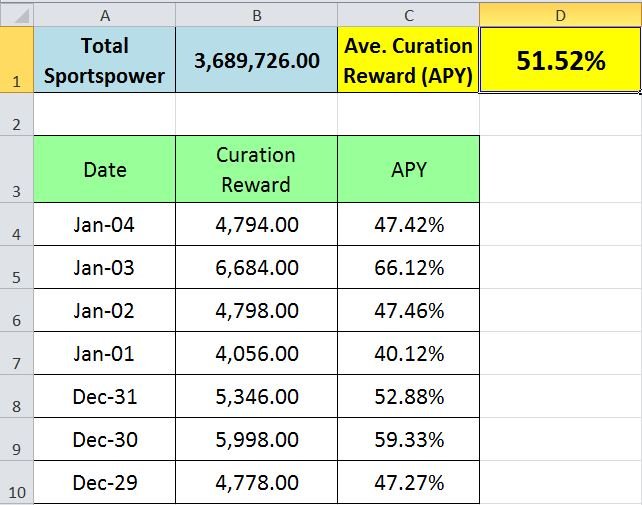 If you are to ask me, it's the best return that you will get in the Hive blockchain by simply curating content. Potentially, the best passive income if you are to follow a curation trail through the use of Hive.Vote.
To give you a comparison, let's compare it with the returns that you will get with Hivepower & Leopower.
Hive power
Considering manual curation or following a trail of a curation bot, you will be earning about 10% to 20% APY. The 20% is a steep expectation for a curation reward and it's merely the realm of automated bots.
A much better way of earning will be to delegate your Hivepower to the @leo.voter account and earn Leo tokens equivalent to 18% APY. The downside is that you lose your influence in terms of content discovery.
Leo power
The rewards mechanism of Leo Finance is that it's following a flat curve which will simply provide you with a fixed curation reward. Based on my observation, the curation reward in Leo finance is about 18% flat.
Here's a quick summary:
Hive power = 15% (ave.)
Leo power = 18% (flat)
Sports power = 50% (ave.)
Apparently, the numbers have convinced me to keep my Sports stake intact. And if my post has convinced you to take a piece of the action in Sportstalk then please do your own research and analysis before you join the party.
What I'm discussing in my post is my journey to the world of Sportstalk.
---
One last thing, the Sportstalk curation reward payout is 50% sportspower & 50% liquid sports.
The way I see it, half of that goes to the growth of my sports stake while half of that could be an opportunity to take profit or to trade in the market. It's the flexibility that I personally prefer ;)
Posted Using LeoFinance Beta