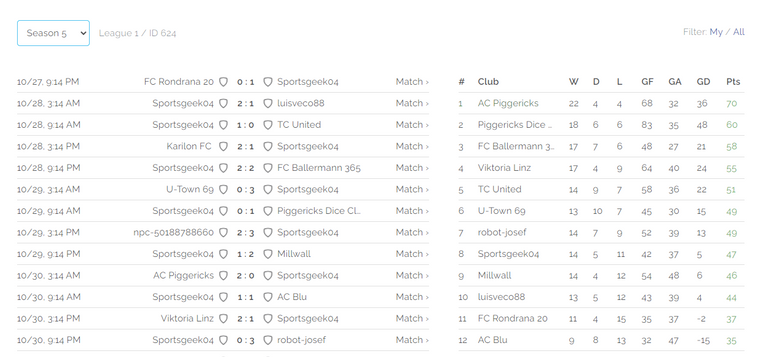 After 11 seasons I am relegated to League 2 - but financially I become better and better
A sad day for me to say goodbye to the best League 1 in Rabona - ID 624. I played 11 seasons in a row there and missed to use the good days to move up to LoC. Last season I was playing on top of the league but this season the nightmare became real and I am relegated. My team is pretty old now but let us see if they are capable to become promoted again.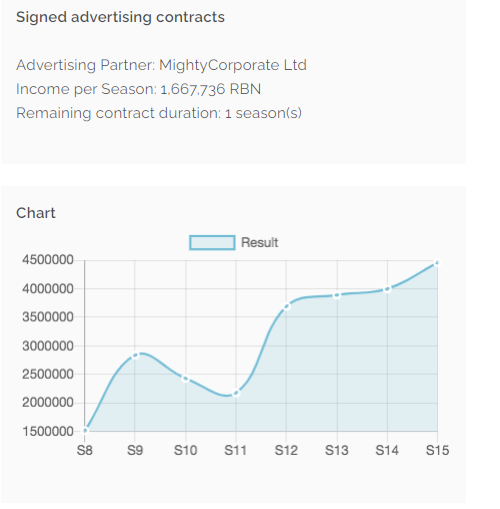 My financial performance
The curves are not that bad and show at least my financial skills are fine - now we need to work on game play and re-new the team a bit. I hope to come back to L1 soon.
Wish me well and if you are not a player in this fabulous sports game on the Hive blockchain created by @rondras and @oliverschmidt you should join and invest a bit!
If you want to support my aim to stay in league 1 join via my link - both of would benefit from 25,000 BRN - the in-game token of Rabona: each. https://rabona.io?ref=sportsgeek
Posted Using LeoFinance Beta