BTC at 37% Premium?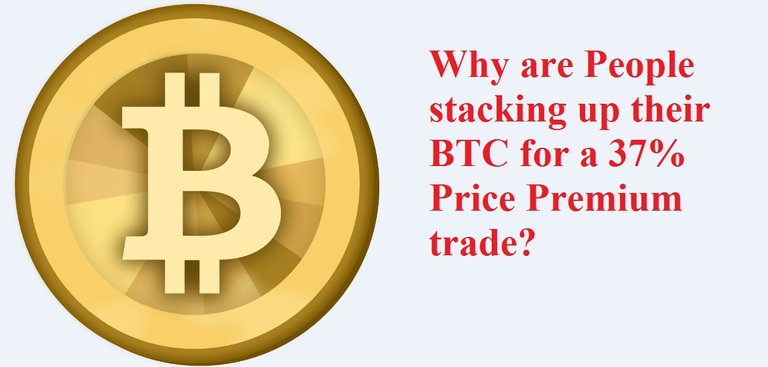 BTC is down and in the red
BTC is the gold standard of crypto is down to almost 50% of its once upon a time high value or hovering tantalizingly close to that mark.
and the altcoins are bleeding. (bleeding really bad I must say)
So what does this mean for the average investor?
Look for opportunities or
Brood over missed opportunities?
Either way what I am going to tell you may give you a chance to use your BTC stash at a premium valuation.
To check this opportunity please check this site.
This site lets you use your BTC to but stuff online from uncle Bezoz site amazon.
On the other hand if you hold amazon gift vouchers you can use them for order fulfilment and you get BTC or BCH in return as mode of payment.
Usually the premium that BTC enjoys is in the 10 to 15% range.
Which is not bad I must say.
However today when I checked the site I was surprised or shocked to see BTC enjoying a premium of 37% and higher on various orders.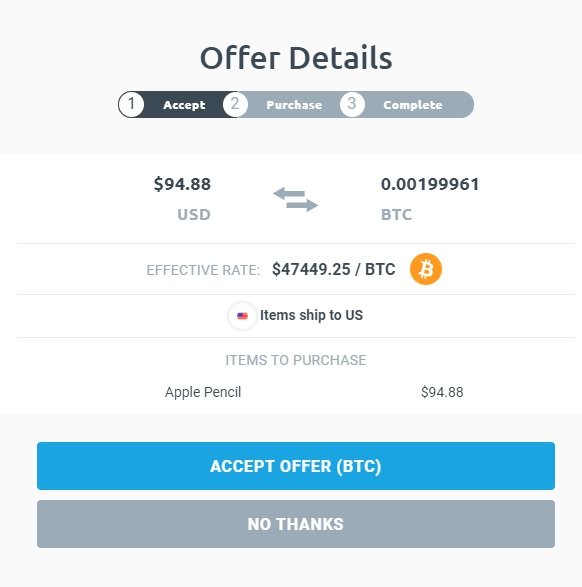 This looks like rolling back time to a point when BTC was at a 37% or 39% premium from today's price and it is letting to to use BTC to make a purchase.
When BTC price is down this site shows plenty of orders placed at 37% or more premium pricing.
However if these orders get executed or not at such rich valuation is anybody's guess however if they were to then this would mean you are making a purchase at a 37% discount to the site listed prices.
This applies if you use BTC to make a purchase. On the other hand if you use amazon gift cards or GC's as they are popularly called, to fulfill an order and earn BTC you are buying BTC at a 37% price premium.
Either way one could check the site and see if you can strike a deal or indulge in some harmless virtual window shopping.
Either way BTC listing at 37% or more premium is like a little visual balm to our bruised crypto hearts.
Site link: https://purse.io/?_r=ZqcC0c
Standard disclaimer: This is not a financial advise do your own research.
Crypto sporting tip
Work hard and play fair
Posted Using LeoFinance Beta
---
---