Preparing your Metamask to say hello to OKExChain Testnet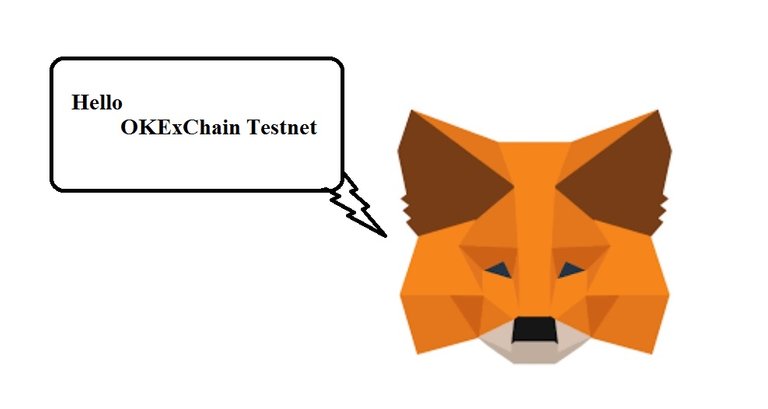 The OKExChain Testnet and the ethereum blockchains are two different blockchains.
Despite being two different blockchains they can meet and be managed using one common point of contact.
Metamask the common point of operation for ETH and OKExChain Testnet
OKExChain Testnet and ethereum can come under the common umbrella of the Metamask wallet.
The metamask wallet which resides under your wallet as a browser can be used to make the OKExChain Testnet be made operational from your metamask extention.
To make this compatibility work for you one needs to get hold of the metamask wallet.
For this visit https://metamask.io/
You can also directly visit the add ons of your browser and check if metamask is already installed.
Click "Get Chrome Extension" to install MetaMask.
Click "Add to Chrome" in the upper right.
Click "Add Extension" to complete the installation.
Once installed the metamask logo would appear on the top right of the browser bar.
To make sure it remains visible there make sure to click the Pin option.
Post installation one gets autodirected to a page
Here one is given two options one is to create a new wallet and the other is to import an existing wallet.
New users can use the "Create a Wallet" option.
Agree to the terms of use and back up your 12 word secret phrase
Confirm your secret phrase and complete your wallet creation.
This process completes your ETH wallet creation
Connect to OKT testnet
Connecting to Custom Mainnets
Find the option to add a custom Mainnet ('Custom RPC').
Click on 'Custom RPC.'

Enter in the information accordingly:

Network Name: OKExChain Testnet
New RPC URL: https://exchaintestrpc.okex.org
Chain ID: 65
Currency Symbol (optional): OKT
Block Explorer URL (optional): leave blank
Save these settings.
Click the 'X' on the top right to exit the settings screen.

You should now be operating within your new network, "OKExChain Testnet."
Add crypto you want to track to a watchlist
Managing your crypto watchlist can be tough however it can be done with ease using coinmarketcap.com
Adding a coin to your watch list involves some simple steps
create an account on coinmarketcap.com using your email and password.
As an example we add Dogecoin to the watchlist but this works with any crypto.
After logging into your account click the star button next to Dogecoin as shown in the image below.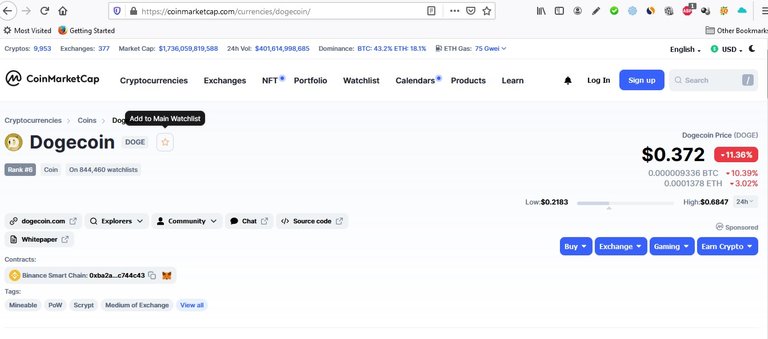 source
Adding Dogecoin to ones watch list is going to be a useful exercise to understand and possibly benefit from the price movements of Dogecoin in the future.
For further resources and tools visit coinmarketcap.com
and connect to its various channels
Registration Link – [https://accounts.coinmarketcap.com/signup] (https://accounts.coinmarketcap.com/signup)
App Link – https://apps.apple.com/app/coinmarketcap/id1282107098
App Link – https://play.google.com/store/apps/details?id=com.coinmarketcap.android
Watchlist Link – https://coinmarketcap.com/watchlist
Telegram Link – https://t.me/CoinMarketCap
Social Link – https://reddit.com/r/CoinMarketCap
Social Link – https://twitter.com/CoinMarketCap
Social Link – https://facebook.com/CoinMarketCap
Social Link – https://instagram.com/CoinMarketCap
A Crypto sporting tip
Just like you track your portfolio make sure to record your sporting performance and daily activity so that you make track your progress.
If you are interested in earning some extra income:
Easy free Crypto money site method even grandma can do
Or wanna try your luck?
Win a lambo Get free crypto or More?
Posted Using LeoFinance Beta
---
---