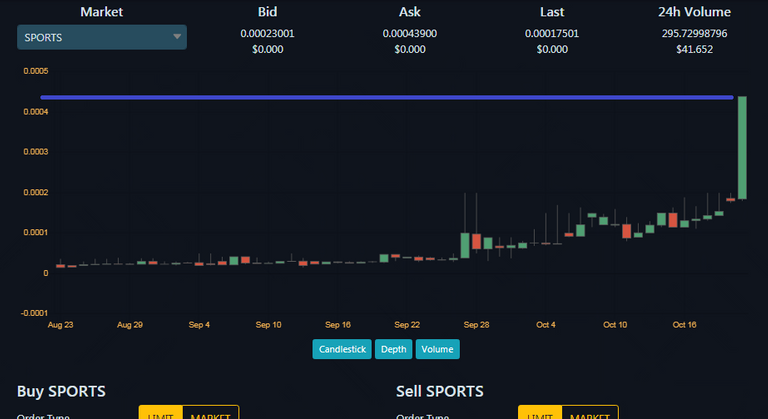 While Bitcoin is on the bull pump, Hive-engine tokens are doing same. While I cannot vividly tell the relationship between the two. Of crucial concern to me at the moment is SPORTS. The token is hitting its all-time higeh value since the Steem-Hive movement. Trading at 0.00044 HIVE per token is a fair game when we look back to the days we traded SPORTS for 0.015 STEEM when STEEM was still around $0.35.
We all know that Hive is dipping which is a good time to go for more HIVE especially as BTC bulls. At this point, moving your HIVE to gather some more value in Hive-tokens would be a great investment decision.
Two days ago when I penned this post, SPORTS was trying to build supports for the 0.0002 HIVE price. As of now, 48 hours after, we're seeing a double though only on the sell flange as another whale investor sucked much of the tokens to climb up the richlist.
With users like @Cryptoandcoffee who is pushing hard to gather support for #sportstalk content creator, we hope that things are going to happen in the positive around the @Sportstalksocial ecosystem. The potentials that lurk within the SPORTS token is not something we should stand aloof watching. Get involved and remember LEO in the past 6 months.
If we see this ride with SPORTS while there is not one development around the community, imaging what would happen when dapps start building and leveraging SPORTS token.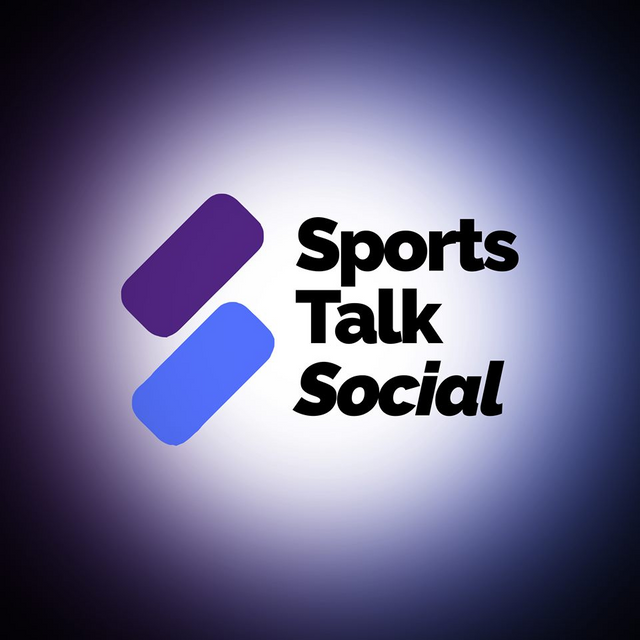 I know how sad it would be for those users who dumped their SPORTS for less than 0.0001 HIVE seeing this happen in less than a month. It's too early top give up on this awesome crypto project built on the Hive blockchain. I stayed on and bought SPORTS when they dipped to the oblivion rate of 0.00002 HIVE price. I kept marketing and today, there is a huger difference.
You can head to LeoDex to buy some more SPORTS before it bulls further and becomes too costly to buy. All these are happening around SPORTS when the teams I'm bringing are yet to invest. "I wish" is the least words I wish to say about crypto projects that were at my reach.
You may join my SPORTS Curation Trail to maximize your SPORTS stake. With the trail, your stake of SPORTS would yield profits without your active involvement.
I personally love to stake the more of SPORTS while I strive to climb the ladder towards a savvy 50 million stake. There was a time when that much of SPORTS could have been gotten for 5,000 HIVE but now, it costs 22,000 HIVE. Soon, it would cost a 100k HIVE or even more in the near future.
Soon, I'll be restarting my staking challenge where users who stake SPORTS would receive some rewards for doing that. Hive is ours to build and there's no other blockchain that gives ample building opportunity as Hive does.
I want to be remembered as Hive's Second layer investor and Curapreneur. It can only get better.
Posted Using LeoFinance Beta