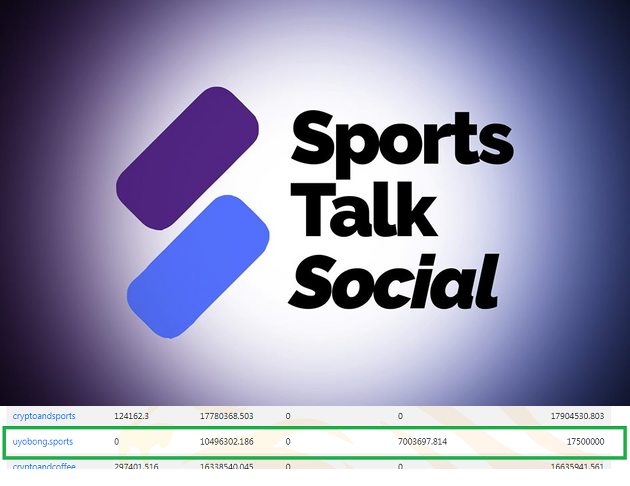 With close to three years in the blockchain world and with my engagement in the Hive blockchain, I think I can dare to create new words (lol). I just did with the word "Curapreneur". I will detail it in my next post. I want to be known as that Hive user that that is investing into Hive tokens curation. Really, it's a fun thing for me as I do it and I'm deliberately learning and making some solid researches.
Try not to get bored with my subjects, see each post detailing my investment on Hive as an addition to the marketing tools for Hive. With my posts, I am sharing links with friends out there to see what I'm worth here on Hive and perhaps see a reason to join.
I just powered up 242,797.356 SPORTS tokens in addition to over 169k delegated from my content creation account to the curation account. You see what I'm doing? I want to build Hive tokens and by extension, Hive and this, I do by deliberate staking of tokens.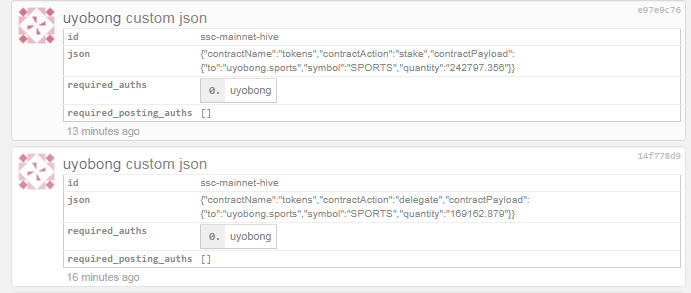 At this juncture, my SPORTS curation account - @uyobong.sports reaches a total stake of 17.5 million tokens. I am going for more till I reach the new target of 25 million tokens by the end of July. I am not seeing any reason to sell-off SPORTS because it's underrated.
I am seeing SPORTS worth $0.01, even $0.001 is a good deal. Then, I don't want to be among the league of those wish that they had purchased and staked tokens. I am deliberately powering up the tokens earned from content creation.
The 17.5 million SPORTS held in stake is for the curation of undervalued quality #sportstalk posts, SPORTS staking reports and #HiveImpact or Charity projects in the sports sector. If you cannot purchase SPORTS, then, you can earn from your posts.
If you already have some SPORTS stake, you may join my SPORTS Curation Trail to maximize your SPORTS stake.
---
Disclaimer: This is not a financial/investment advice. It is just my conviction about SPORTS tokens. Always make your personal research before investing in Cryptocurrencies.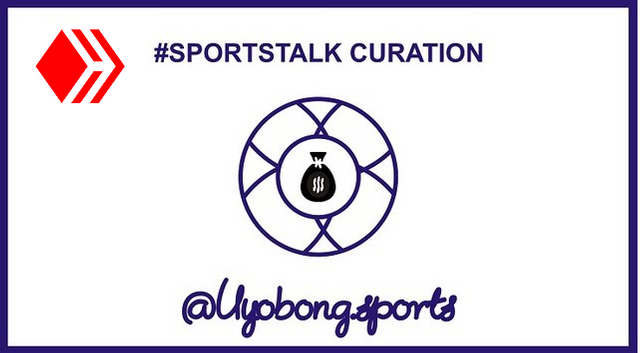 If you have made a recent "quality" #sportstalk post of at least 200 words, drop the link in the comments section of this post and reblog the post for a huge upvote from my 17.5 million stake.
Please consider following @uyobong.sports to be able to see our upcoming give away.
You may also consider delegating SPORTS to @uyobong.sports to enjoy daily Curation.
Posted Using LeoFinance