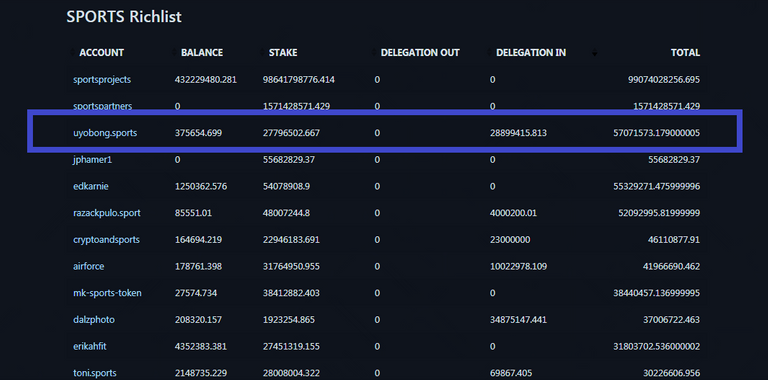 I am always so conscious of figures no matter how tiny they are, they add up to some tangible amounts in the future. I ensure that my success stories come with facts that are beyond reasonable doubts. Yesterday, I shared in this post how I'm earning $113 worth of SPORTS token monthly by curation. I'm still moving forward to when it would be possible to earn as much as $250 monthly from the same activity of just reading and "liking" sport related posts on the Hive blockchain.
This is just the beginning of my journey to sustainable income and it's exciting that I'm using myself as an example. Either of Three things should happen to make $250 monthly curation earnings possible. They are:
SPORTS price jumps by 2 times to at least 0.07 (assuming HIVE price remains at $0.13 and my stake grows organically with rewards).
My stake increases by 3 times (assuming SPORTS and HIVE prices remain where they are presently).
My stake and SPORTS price doubles while HIVE remain constant.
Either of the three scenarios are very possible to occur before the end of June, 2021. Then, I would be earning an equivalent of what a Master degree holder is earning in my country. $250 -That would only be what SPORTS curation earns. Other tokens like LEO and the grand HIVE itself are not inclusive.
Already, I had celebrated the 55,555,555 SPORTS stake in this post and it feels good to be gathering more tokens till the TORUK Status is reached.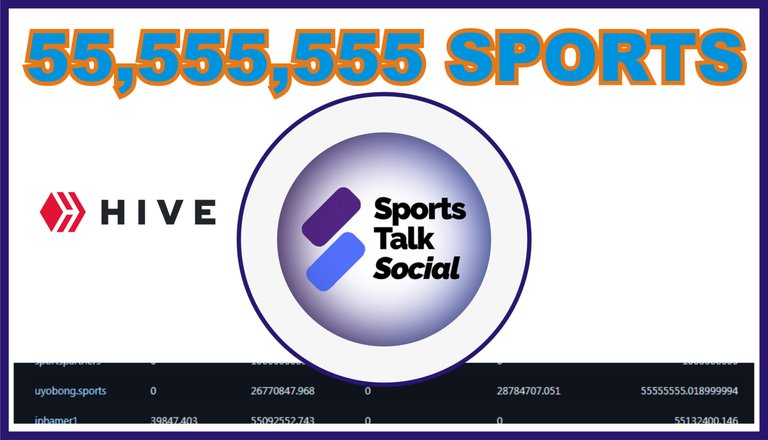 Remarkable is the fact that development is yet to hit the SportstalkSocial community. We are still in deep community talks and I'll be glad to start sharing with you the roadmap of the community as per development and major changes which will positively affect token price as well as participation.
Having the price of SPORTS building supports at 0.0003 HIVE price is a good indicator for future growth when you compare it to the price as at October 2020.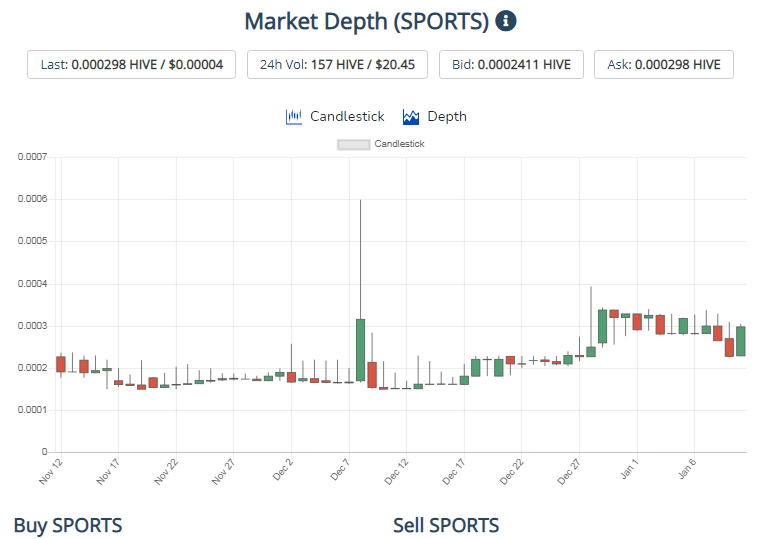 We are yet to have big football teams join us but the future for such onboarding looks greener each day. I am also musing a situation when the @LeoFinance standalone sidechain launches which may likely make LEO a base token for the exchange of other HIVE tokens and other external cryptocurrencies.
Thanks to @jphamer1, @edkarnie and @razackpulo.sport for also making healthy stakings and already surpassing the 50 million stake marks each. I'm hopeful that if we had 10 of 50million token stake users, SPORTS would have already mooned.
Meanwhile, there are big bounties for developers who'll decide to build on the SPORTS token and preferably that should be games. The community is also open for collaborations with mutual benefits to help grow the community and the Hive ecosystem at large.
The journey has just begun and I'm resolute to attaining the visioned height. I'm inspired to fly high while sharing more value to content creators on Hive.
I'm Your SPORTS TORUK in the making.
Posted Using LeoFinance Beta