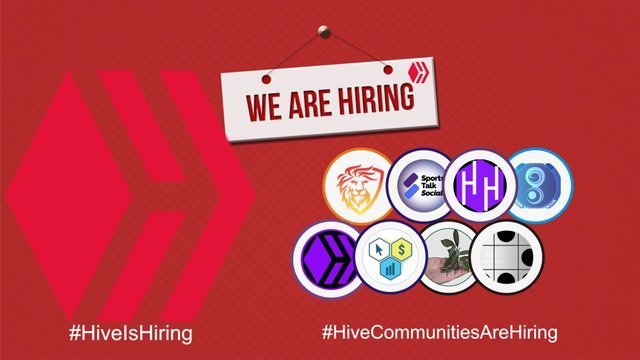 Reading a post titled "The Blockchain Of Opportunity: The Value Of Hive Equivalents" by Taskmaster4450 was so interesting. It actually inspired the title of this post. In trying to brainstorm on his muse, my eyes was glued at the paragraph that talked about the difficulty of being discovered on Hive blockchain as a content creator.
Many mention how difficult it is to get noticed and earn through their posting on Hive. The payouts, in HIVE, simply do not add up to much. Here, however, is a pathway that shows how one could easily compensate for that.
Every normal user who joins Hive is faced with this same problem of being noticed or discovered by the curators. Deeper, you would agree with me that life is in circles and cadres and so it is on Hive. Some users who joined at some point earlier and made some level of investments or had collaborated towards building a project at one time do form a clique and grow together. Priority would always be given to those in that cadre fore considering others. It takes exceptional abilitieis of the non-connected user to be curated with huge and tangible upvotes.
The creation of communities had long been seen as a tool to help in discovery pf content creators and ideas on the Hive blockchain. This is why some users spend more times in Discord and other chat points to establish relationships with other users that would bring benefits to their contents.
With the creation of communities and tribes, content discovery became easy as some communities are content-specific thereby making it possible to dicover some strong and quality creators. The supports I enjoyed in the LeoFinance community wouldn't have been possible if there were no community feature. It was easy to recognize my posts then (about three-four months ago), we were feew, just a handful od 20 to 40 people were using the LeoFinance DApp to publish their contents.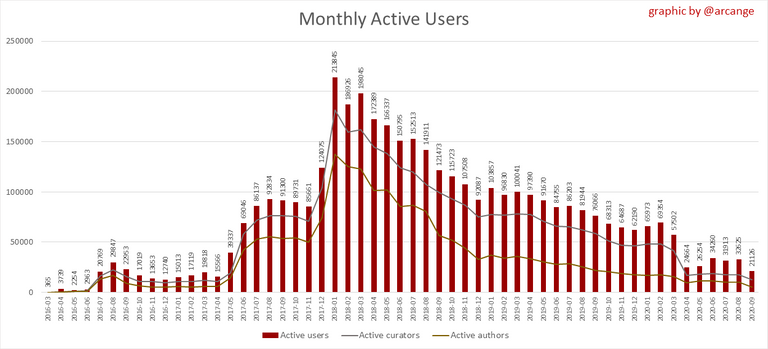 source
Hive had since surpassed the 1 million user stat though daily active usage range around 25,000. Yesterday's hive statistics by @arcange shows that around 18,000 users have been active on Hiveand that has been the case of the past four days. The same statistics show that authors and Dapp users were about 4k and 9k respectively. If we put that together, 13k users who make posts on Hive daily is a huge number when it comes to sorting and curating posts.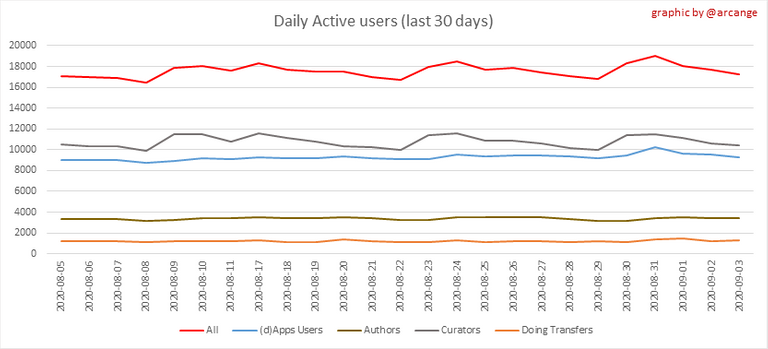 source
It's easy to be lost in that crowd of HIVE with that numer of users making posts daily. Except for a few curation initiatives which are targeting at curating and encouraging new users, a new new user would get frustrated here on Hiev is creating content was the only drive
Communities changes the narratives
A Community is a crop of persons who share similar interests on Hive manybe in terms of content-type, geography, interest, etc. Since there are different communities on Hive, there is this tendency that some would be smaller and that would make it easier for a new user to get noticed.

source
Apart from OCD, Actifit and GEMS community, we can see from the above chart that the top communites with post have just below 50 posts created in them daily. That's a minimal number. I mean, I personally can have the patience to glance through like 20 - 30 posts in a day depending on how intereesting they are my state of mind. For me, every post has a probability of 0.5 of being seen and curated in a community like LeoFinance that I have some tangible curation capacity.
The Message...
The emphasis of my muse is that engaging communities places a content creator on the advantage of being easily curated. Thus, I advise that content creators go for "specific contents" than general so as to earn mopre attention by the movers of the related communites. I know that there is LEO curator like @Trumpman on LeoFonance that go scouting for users who have the right content for LEO but are not publishing there.
Find your niche and stay there to be ale to draw some good value for your time and efforts as a content creator. Besides, some of the communties like LeoFinance, Sportstalksocial, Neoxian, Chary, Palnet, Natural Medicine, Hivelist do have their tokens that may add to your rewards.
A Brief about the Hive communities I engage and curate
LEO token powers the cryptocurrency and finance community on Hive blockchain and posts are rewarded from the LeoFinance community
CTP token powers affiliate marketing and entrepreneurs' community on Hive blockchain and posts are rewarded from the CTP community

LIST token powers the e-commerce community on Hive blockchain and posts are rewarded from the Hivelist community

HUSTLER token powers eCommerce sites, such as HiveSwag.io and HiveBay.io marketplace (coming soon).
Posted Using LeoFinance