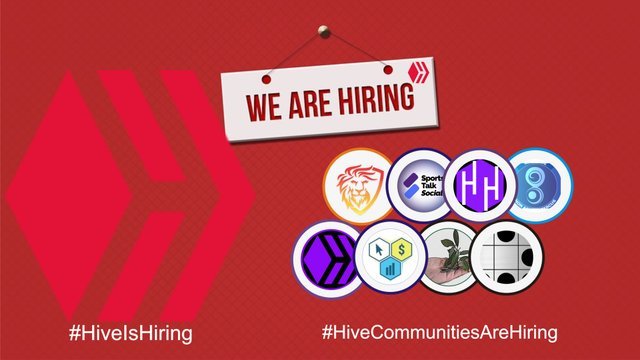 Communities are the future of the Hive blockchain and users who are aware of this would take an advantage of this by connecting to the right communities in wait for the massive internet tokenization era when the true value of communities shall be revealed. The segmentation of Hive into communities has created an environment for a closer bonding between users which would birth collaboration.
While there are over 1.5 million accounts on the Hive blockchain, actual users excluding alts, who are actively engaging this blockchain at least once in a month would be around 30,000. Daily statistics by @arcange would reveal this. Below are charts curled from yesterday's Hive Statistics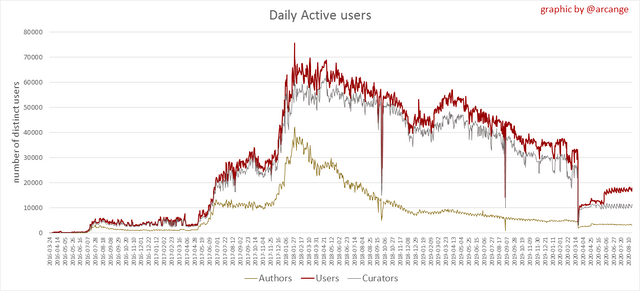 Chart 1: Daily Active Users showing Author and Curator statistics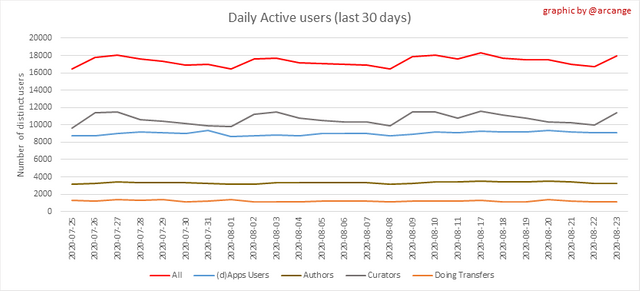 Chart 2: Daily Active Users (last 30 days showing Author and Curator statistics, transfers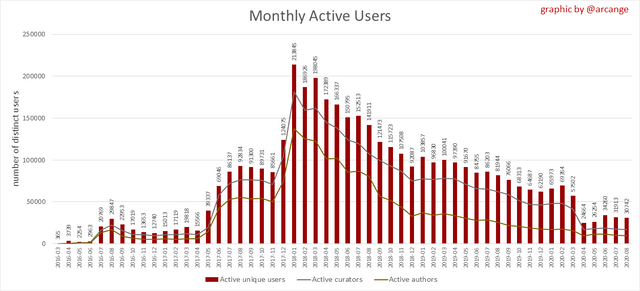 Chart 3: Monthly Active Users showing Author and Curator statistics
---
The three charts show the activity of users over a 30-day period time and in more detail for the last 30 days. From the charts above wen we that though new accounts are created on daily basis, the activities of the users are on the decline. Indeed, chart 2 shows that we have an average of only 4,000 making posts/comments on this blockchain over a 30-day daily analysis. In fact, we have a whole lot of curators than authors.
This means that many people just accumulate some Hive Power and delegate it to an active curator or join a trail for daily curation activities without engaging the chain. In my opinion, this makes it difficult for new users to be retained since everything looks automated.
It therefore places a responsibility on community leaders to work out modalities to retain engaged users in their community which would be for the good of the entire blockchain on the long run.
So much efforts are put into rewarding the onboarding of new users whereas the new users get freaked out shortly and leave since there is nothing to engage them. Imagine a new user making three posts and earns no comment and it pays out less than $0.1 after 10 days.
The discouragement won't be if the communities are putting up modalities to help reward the new users with their second layer tokens. Moreover, there is need for an organic mentoring activities at the community level to help integrate the new user into the community to enjoy engagement from older users.
Yesterday, the Leofinance published this post showing how leofinance authors earn more LEO in LEO than HIVE. This goes a long way to encourage new users that if they engage the community more, they would probably be able to making some head start from the "small" community than on the larger Hive field.
All other communities - @Sportstalksocial, @Hivehustlers @Hivelist @Clicktrackprofit @Palnet @Neoxiancity should follow suit to retain Hive users and have them effectively engage the blockchain.
About the Hive communities I engage and curate
LEO token powers the cryptocurrency and finance community on Hive blockchain.

SPORTS token powers the sports community on Hive blockchain.
CTP token powers affiliate marketing and entrepreneurs' community on Hive blockchain.

LIST token powers the e-commerce community on Hive blockchain.

HUSTLER token powers eCommerce sites, such as HiveSwag.io and HiveBay.io marketplace (coming soon).
Posted Using LeoFinance