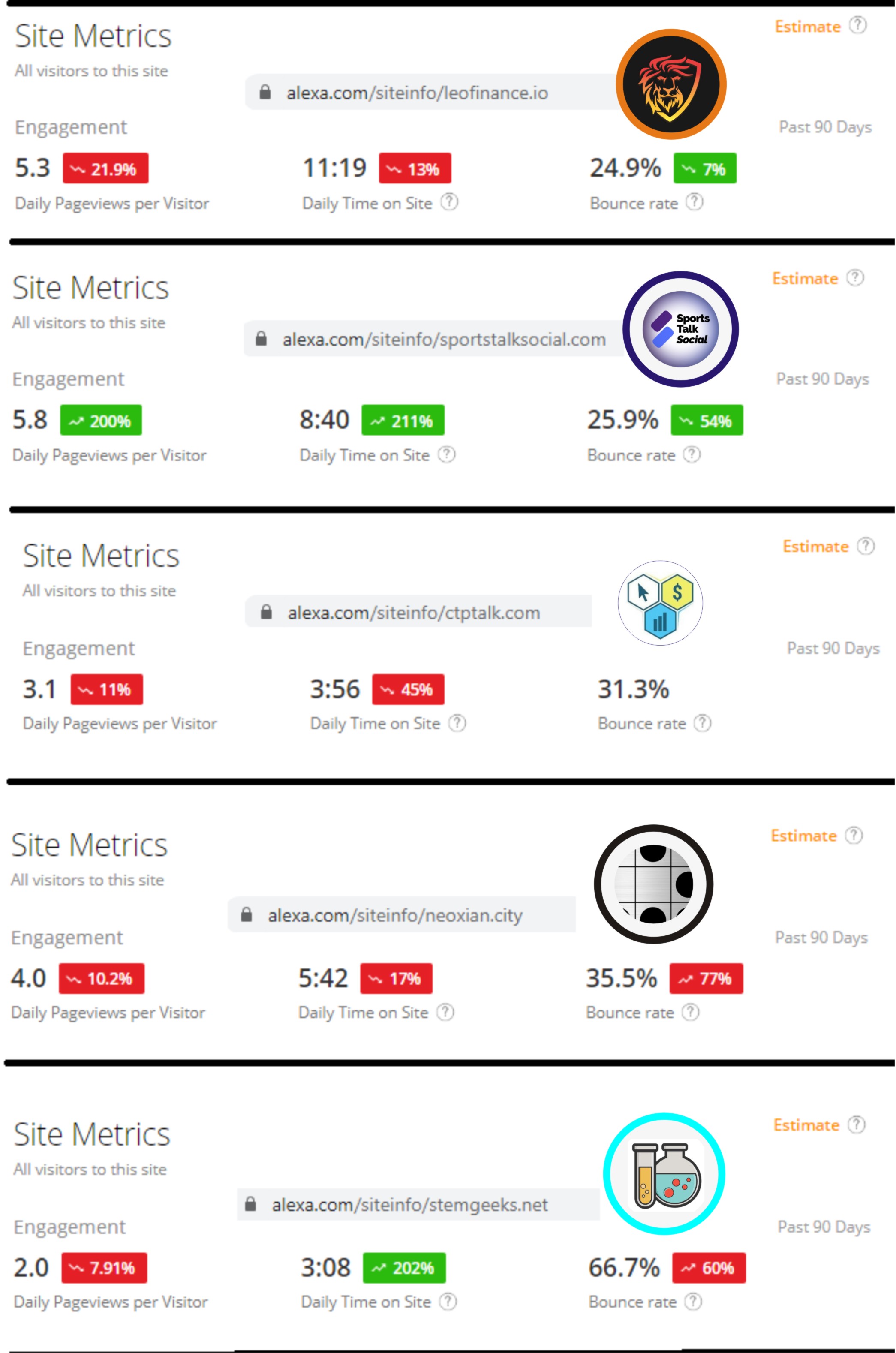 Over the last few weeks since the announcement of the coming of #ProjectBlank which is expected to come live in two weeks time, it's been an exciting time in @leomarkettalk to discuss several developments and update around LeoFinance community, other Hive tribes, Hive blockchain, Cryptocurrency, and finance in general. Central of the discussions there has been how we can make the most of #ProjectBlank intended to be Twitter-like dapp built on Hive with functionalities of web 2 social media but powered by BLANK tokens.
Why ProjectBlank? It is a model of engagement in the Hive blockchain which is expected to surge mass adoption while also helping Hive users become wealthy much quicker than supposed. BLANK airdrop will be announced soon but it will interest you to know that engagement is one of the criteria for receiving. This LeoFInance Podcast is one you shouldn't miss watching and giving attention to a few Questions raised about ProjectBlank and the answers that came.
We need no spoecial lession to understand how important engagement could be on a socialmedia. WE see many out there pay huge money to earn retweets, likes and shares even from bots just to trend on web 2 socialmedia. The coming dapp promises to unravel a new experience with microblogging on the Hive blockchain and it will again boost all the communities of Hive since ProjectBlank will cover all content genre.
As we are looking for ways to prepare ourselves to engage the more, @amr008 came up with the Hive Community stat tool that concerns itself with recording contents made from each user from a dedicated front end (hashtags not included) in a particular. He stepped further to attach rewards (in upvotes) to top 25 commenters of the previous day. This has gone a long way to reviving engagement in nearly all tribes of the Hive blockchain. He'll need to send royalties to me for spiking the idea for his wonderful creation.
Prior to the Hivecommunity stats, only @leofinance and @Clicktrackprofit communities have enjoyed high level engagement on the Hive blockchain. In fact a recent report showed that comments on LeoFinance alone account for a quarter of all engagements in the blockchain. Over 1k comments looks decent from the leofinance frontend. But it seems other tribes are beginning to search some level of increase in engagement rate. This has a grand effect on the SEO of the tribes websites as well as helping to grow the ranking on the Alexa global scale.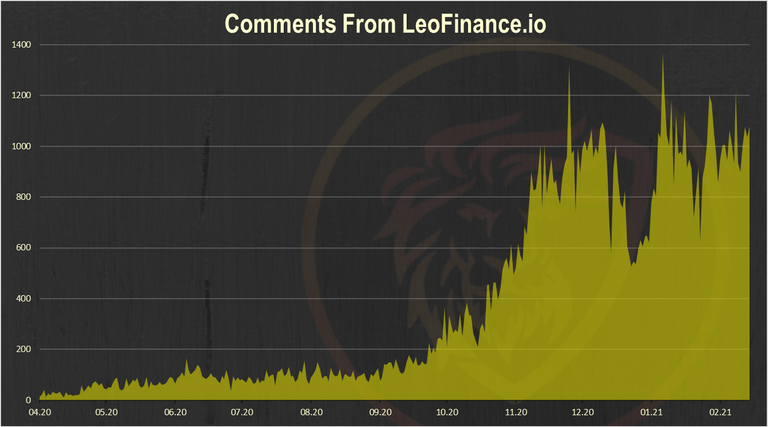 Over the last few weeks, LeoFinance.io website successfully scaled among top 40k websites globally and that's a big one for Hive as soon, a search for anything crypto and finance would have leofinance articles on top seearch results as we approach top 20k ranks.
Today, I decided to make a comparative analysis of the engagement indices of a few tribes on Hive viz: @LeoFinance, @Sportstalksocial, @Clicktrackprofit, @Stemgeeks and @NeooxianCity. The outcome of the search was intriguing and I took the screenshots as presented above in the banner image. My interests were in these three engagement metrics:
Daily page views per Visitor
Daily Time on Site
Bounce rate representing the percentage of visits to the site that consist of a single pageview.
As seen in the screenshot, leofinance is showing a drop in daily pageviews per visitor ans daily time on site. This could be that users seek to also use other frontends to comment so as to earn some other tokens as rewards. SPortstalksocial sees a surprising rise in daily pageviews by visitors by 5.8% with a huge 8:49 minutes average time on site. Clicktrackprofit showcased a rather surprising stat with declining engagement and time on site. STEMgeeks and Neooxiancity also had declining engagement except for increased daily time on site for STEMgeeks.
The above chart is for the community leads to look at ways to either maintain or improve upon the engagement on their frontend which is what is needful on Hive at this material. I'm trusting that the efforts in promoting our contents on Twitter would bring more users and investors to the tribes token. It is not late to redeem the tribes with dwindling engagement stats as well as up the game for those communities already doing well.
Like a user said, the present engagement encouragement initiatives is a sandbox to ProjectBlank which will e of immense benefit to all Hive users and all communities alike.
Posted Using LeoFinance Beta