As of 26 days ago, my SPORTS stake was 11.8 million. It has grown 46% with an additional 5.7 million SPORTS token increase. This was when my effective SPORTS curation began and I have been adding up my stake each day to the current level.
IO will be able to track better my curation earnings in SPORTS token when I finally peg at the 25 million stake level and give full time to curation activities in the #sportstalk tag.
WHile looking up my SPORTS curation account statistics and growth on Hivestats.ioo, I discovered that the account has earned about $7 in the past 26 days and counting. This curation earnings is worth about 32 HIVE with my increasing stake of SPORTS.

I am aware and conscious of the fact that building the Hive tokens have a resultant effect on HIVE and the Hive ecosystem at large. The more we invest in the tokens, the more we are able to create more utility for HIVE being the base token.
It's amazing to see that much of earnings with just SPORTS curation. The account is not used for content creation for the past one month or more. I am imagining what would be if I had 50 million SPORTS in stake. It might interest you to know that 50 million SPORTS is worth just $525 at the current prices of SPORTS and HIVE respectively.
With 17.5 million SPORTS in stake, I am about 7.5 million tokens away from my July target of 25 million. This requires about 280k tokens stake everyday and that's about 11 HIVE. I wish I could earn that much of HIVE daily froim my sports posts to be able to plow it back.
I am sure that the worth of HIVE and HIVE tokens in 5 years from today would be much tangible. It would e lovely to have SPORTS valued at $0.01 each by 2025. It takes a decision to invest in the token today to reach such a milestone.
It can only get better!
The 17.5 million SPORTS held in stake is for the curation of undervalued quality #sportstalk posts, SPORTS staking reports and #HiveImpact or Charity projects in the sports sector. If you cannot purchase SPORTS, then, you can earn from your posts.
If you already have some SPORTS stake, you may join my SPORTS Curation Trail to maximize your SPORTS stake.
---
Disclaimer: This is not a financial/investment advice. It is just my conviction about SPORTS tokens. Always make your personal research before investing in Cryptocurrencies.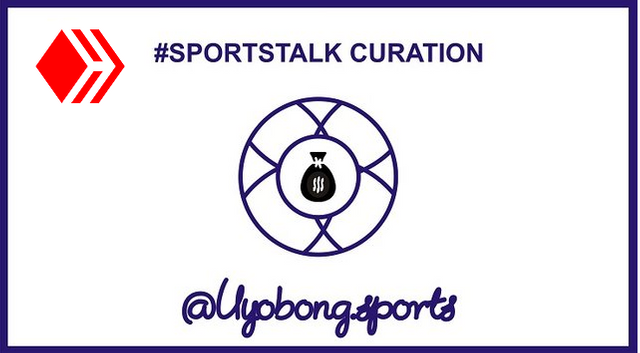 If you have made a recent "quality" #sportstalk post of at least 200 words, drop the link in the comments section of this post and reblog the post for a huge upvote from my 17.5 million stake.
Please consider following @uyobong.sports to be able to see our upcoming give away.
You may also consider delegating SPORTS to @uyobong.sports to enjoy daily Curation.
Posted Using LeoFinance